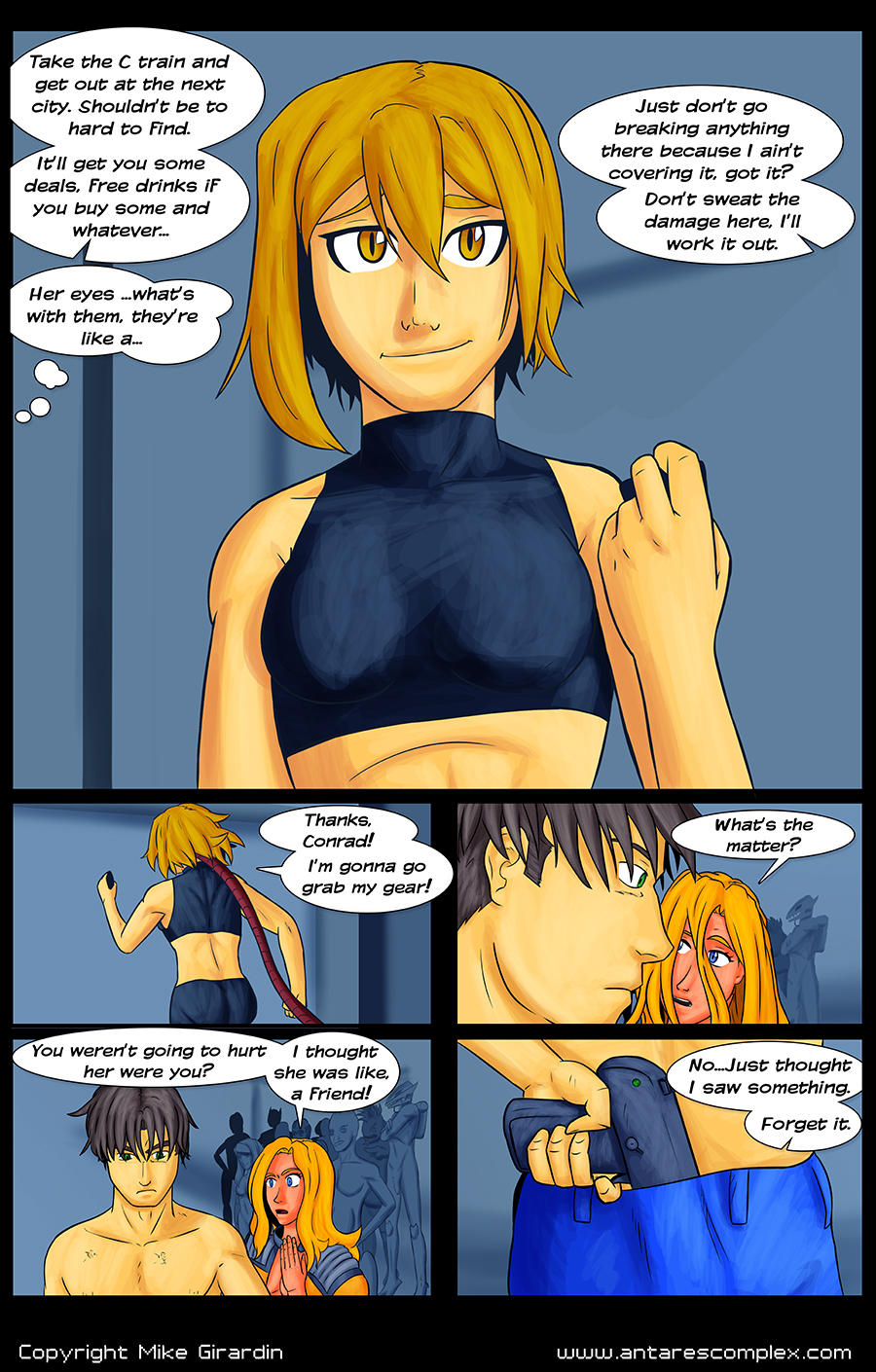 Watch

the top panel looks so cute, her eyes just pop out and look so innocent.
Reply

Derp girl on the bottom referring to last panel : HEY!!!! You said that was something else!!! That's not funny!

Ohhhh he knows something. something about the "Upside down" But to him I say, yeah buddy, a giant monster cat drops out a window and no one sees it... and you thought for a second you'd kill Neige in front of all these people and they'd say that's fine? Apparently in space everyone is Scully- no one believes in the super natural- you'd be in trouble lol XD
Reply

"Hey cowboy, is that a Mark 48 plasma pistol in the 40 watt range in your pants or are you just happy to see me? "
Yeah, that's kinda the problem in the future, a lot of people are beyond that so if it starts actually happening, they're gonna have to hope those old data cartridges on paper/books, haven't turned to dust yet!

Reply

That is going to be one sad lady, that's why the monster cat jumped out the window, he saw that room and he's like "How embarrassing!" lol

Space people don't believe in the super natural XD Poptart Cat is real
Reply