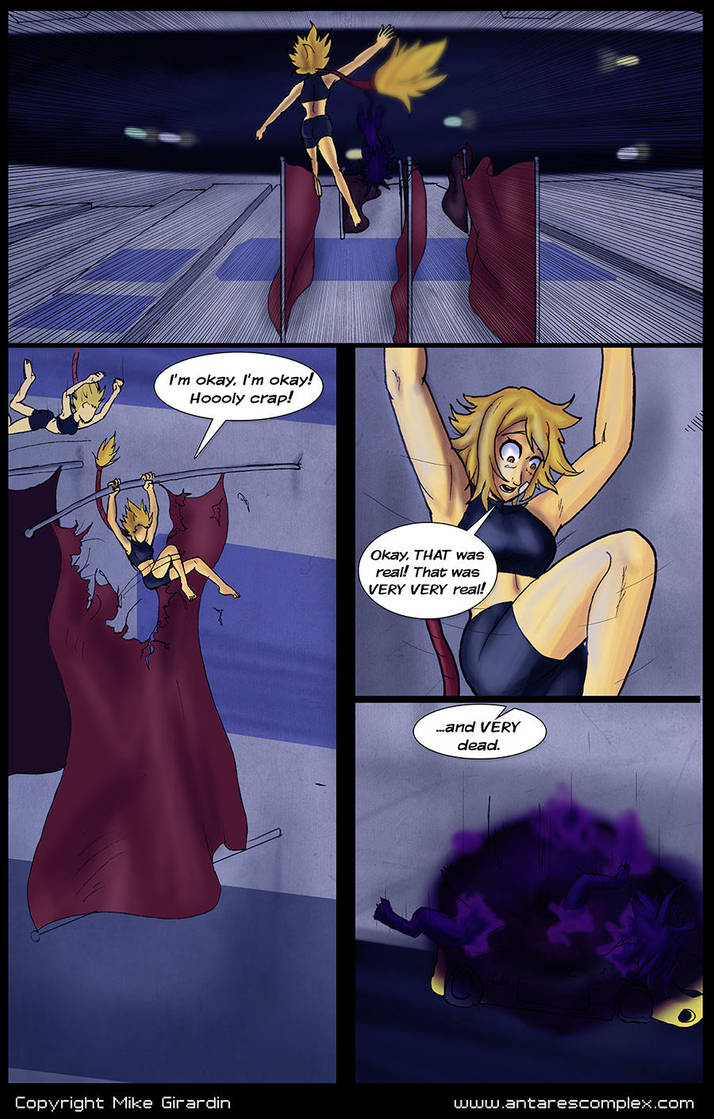 Watch
It's that good middle point to have an apartment, where the fall could have killed you but you have flag poles to save your butt.

Also, totally confirmed that thing was real. The damn thing crushed a car.

Antares Complex © Mike Girardin
Art by Mike Girardin
Get early access to my comics, art, art streams over at my Patreon:
Click here if you want to support me via Patreon!
Or, buy me a coffee!
www.ko-fi.com/snotnarok

Can't get any deader than that.
Reply

HAHAHAHAHAHAHAHAHA WHELP....... they aren't ghost we know now. Poor monster cat. How is Neige going to get back in? There goes her deposit XD At least no one will say she is crazy anymore, that happened
Reply

Well no one ELSE saw it so, that might be up in the air, much like her.
Reply

Reply

Vandals! Punks! Thugs or even ...SCOUNDRELS!

...Call Fox Mulder, he'll figure it out.

Reply