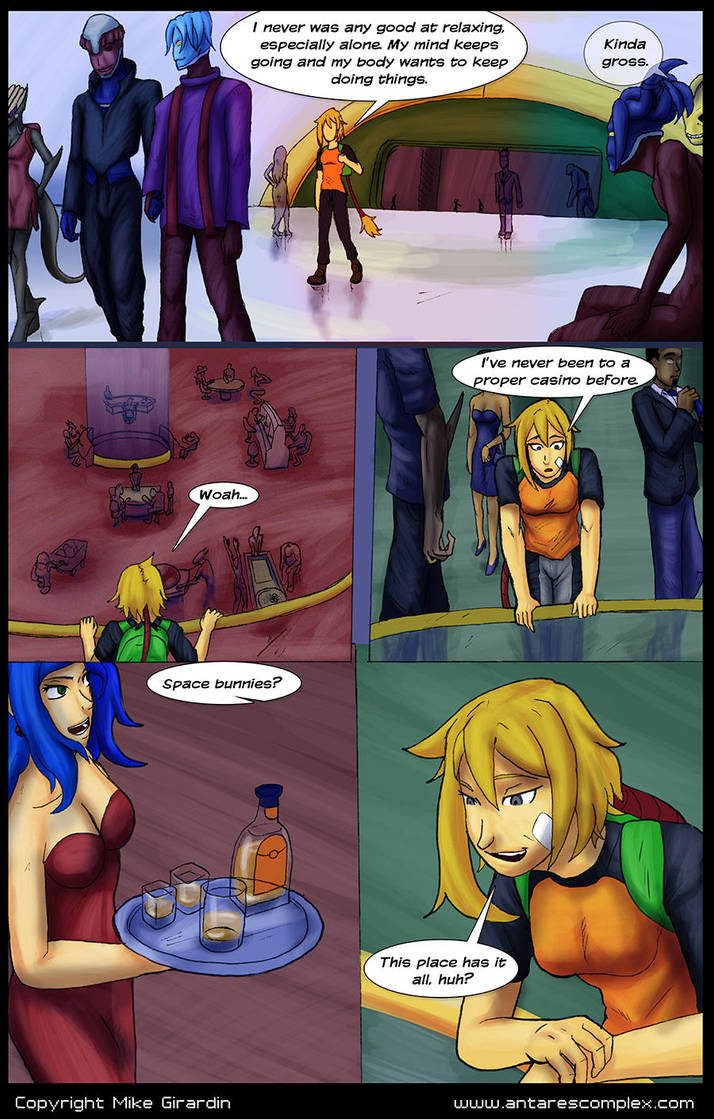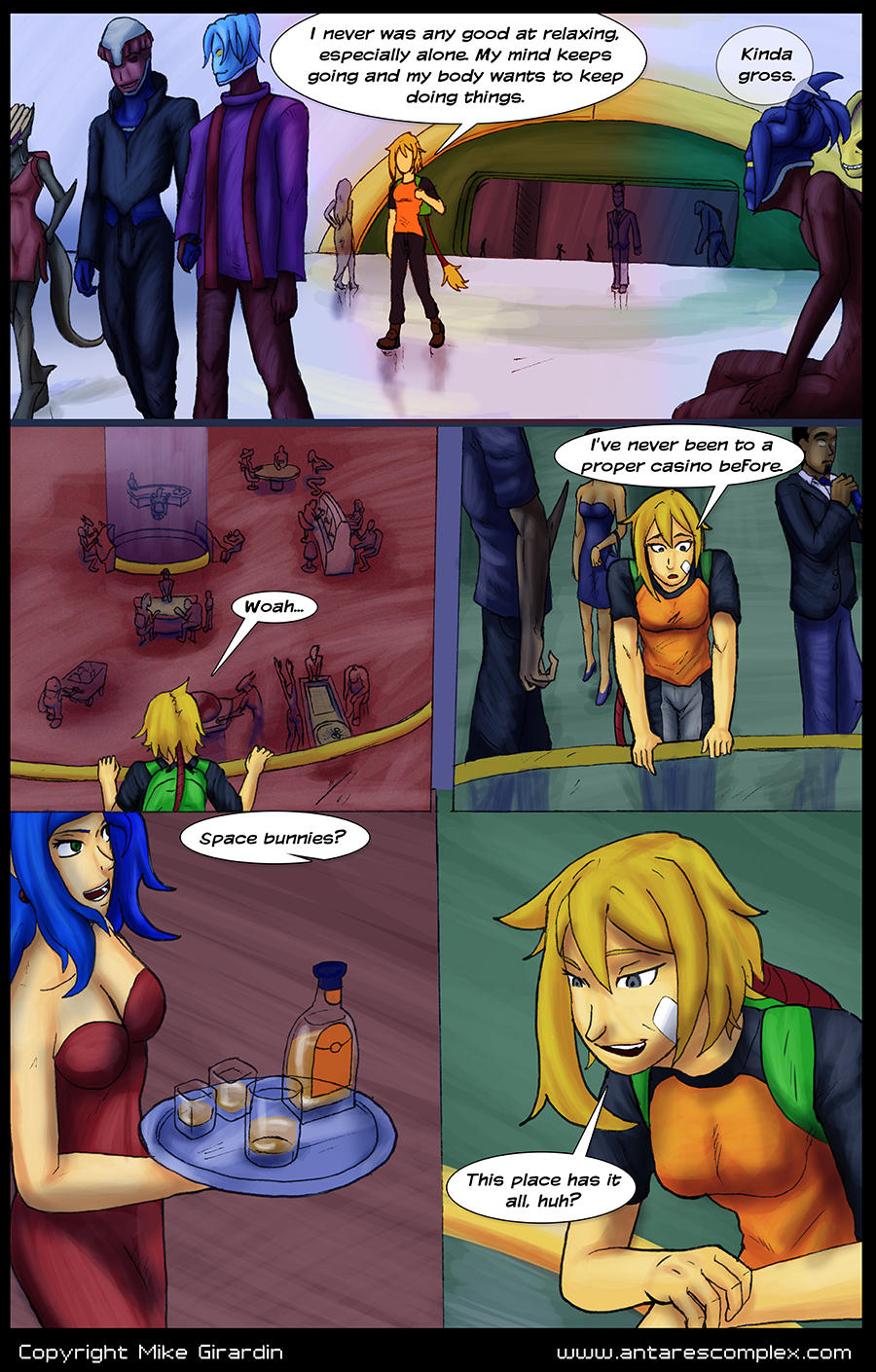 Watch

YooooooooooooooOOOOOOOOOOO space bunnies! Also I wanna easedrop on that first convo, hahahah.
Reply

I swear I spent a week trying to think of a fun name, but Firefly might have had the best one. Well, SPACE BUNNIES IT IS! Lonely space peeps need some TLC, drinkin' buddies, cuddle friends and obviously [use your imagination] and someone to play Pokemon card game with!
Reply

lol Space Bunnies! I think Neige has been hanging out with Pokey
Reply

Her nose looks a little off in the last panel, like its pointed down too much.
Reply

Yeah, it is. The page is pretty old so I'm not sure I should be editing it, I was thinking about it...but I think this page is TECHNICALLY .....3 years old at this point. Maybe I'll give it a whack.
Reply

Oh damn, I didn't know it was that old!

Reply

Oh yeah, I built up a decent buffer because of ...ehhh...reasons so I have a lot done just needs fine tuning before launch. The pages here on DA are behind too. Main site is issue 13 which just wrapped up and we're just seeing issue 10 here!

Ahhh..I'm dumb D:

Reply