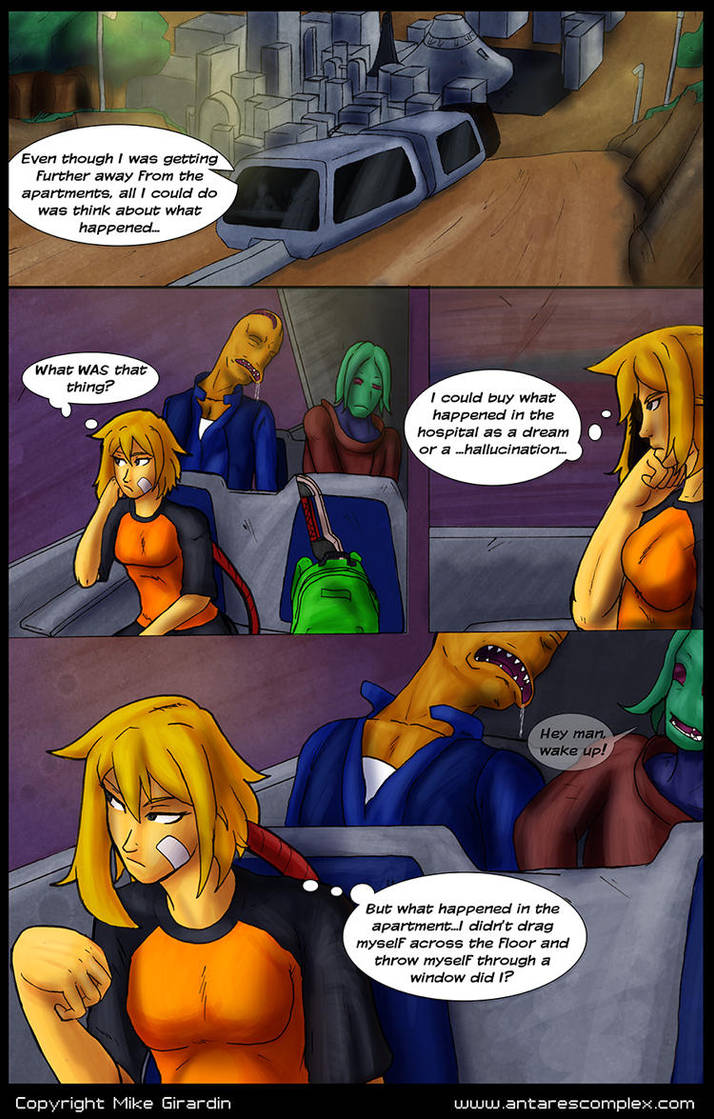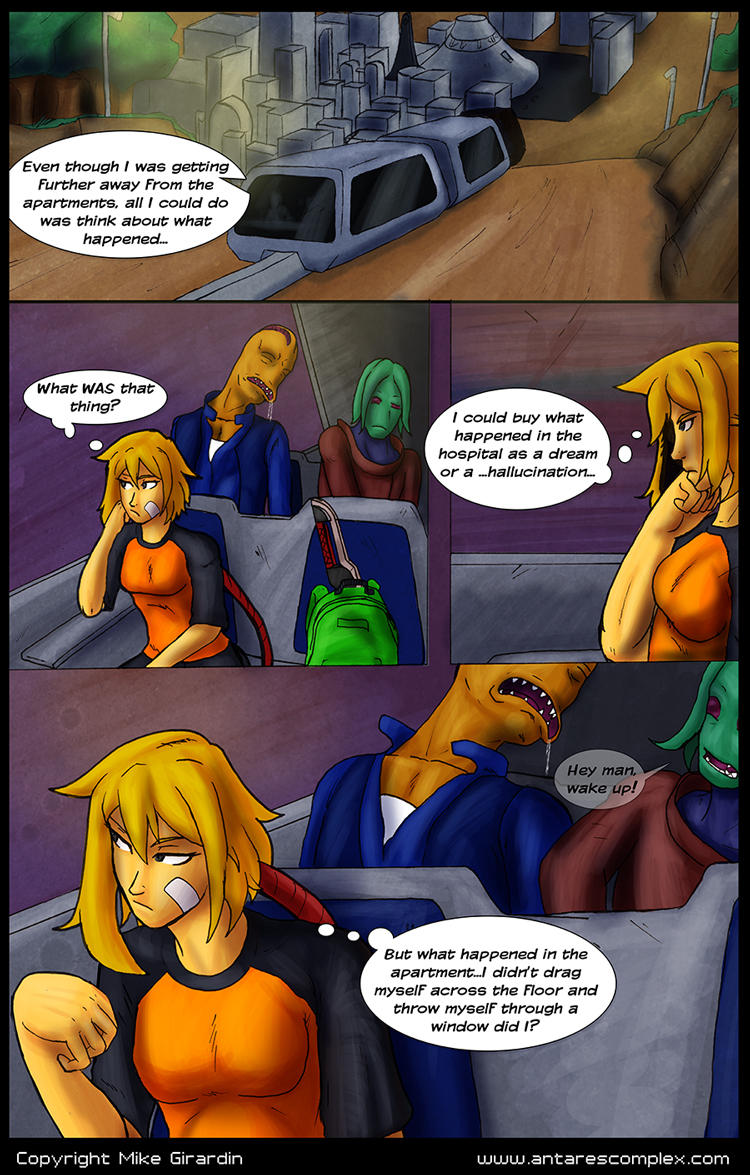 Watch

I loved this outfit on her, she actually has quite a few
Reply

I wanted to make that bit at least a bit real. Her armor is probably going to stay mostly the same, well you know after the upcoming redo.
Reply

Hahahah, exposition AND imminent danger in the background! Good combo.
Reply

We've all been there. Public transport, snoring, drooling and deep thoughts .......maybe a dancing hobo or two.
Reply