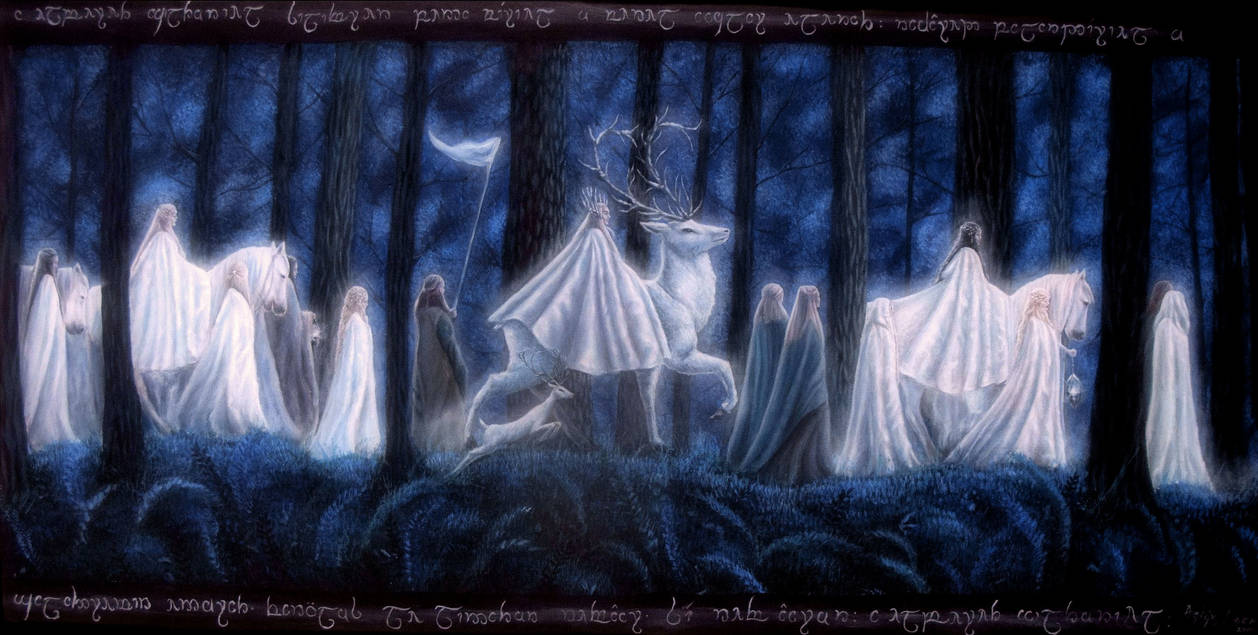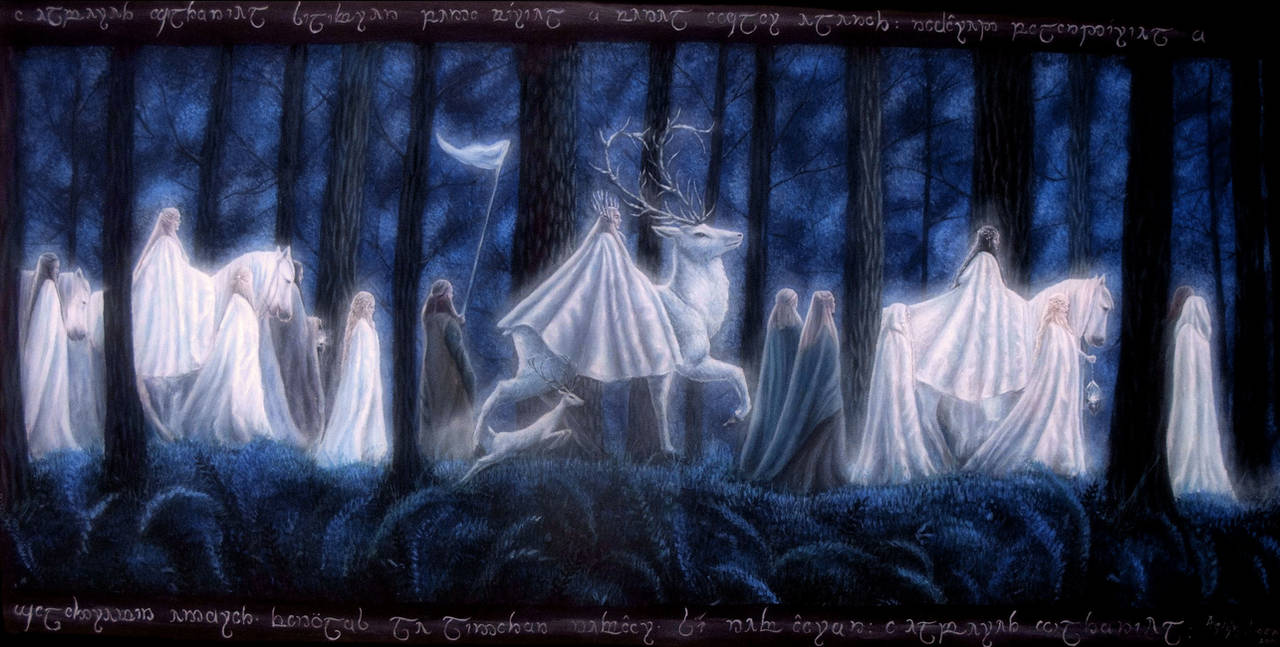 " The Passing of The Elves : royal procession "
Acrylic on Canvas
120 x 60 cm
This is another painting inspired with scene from Peter Jackson`s adaptation of the "Lord of The Rings" , breath-taking three-volume book originally written by my favourite writer,amazing John Ronald Reuel Tolkien.
Inscriptions painted on the top and at the bottom of this painting are elvish runes known as Tengwar , script created by J. R. R. Tolkien for his books,and they represent one part of beautiful Elvish hymn to Varda in J. R. R. Tolkien's The Lord of the Rings.
This is original scene from the movie which I used for inspiration while creating this artwork :
www.youtube.com/watch?v=Kzx2KQ…
text and Translation of the tengwar inscriptions on the painting :
"A Elbereth Gilthoniel
O Elbereth Starkindler,
silivren penna míriel
white-glittering, slanting down sparkling like a jewel,
o menel aglar elenath!
the glory of the starry host!
Na-chaered palan-díriel
Having gazed far away
o galadhremmin ennorath,
from the tree-woven lands of Middle-earth,
Fanuilos, le linnathon
to thee, Everwhite, I will sing,
nef aear, sí nef aearon!
on this side of the Sea, here on this side of the Ocean!
A Elbereth Gilthoniel! "