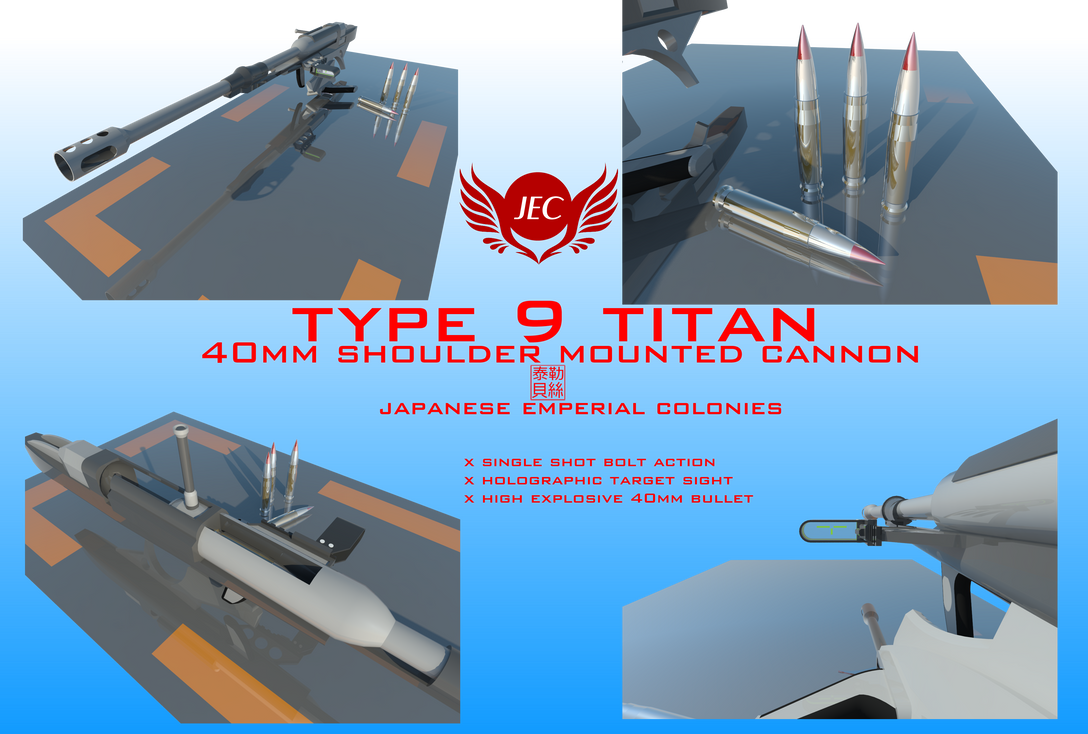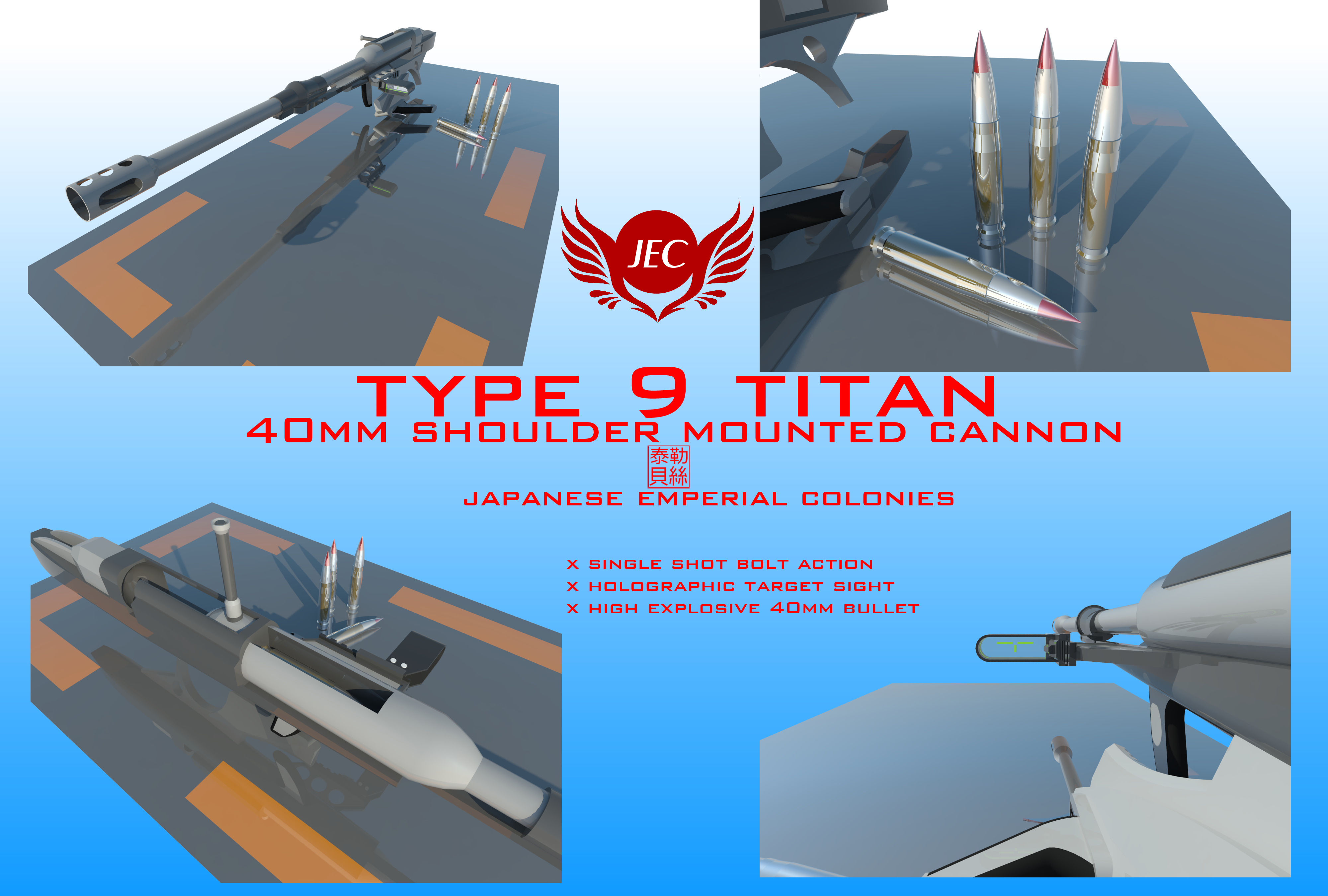 Click for 3D view (Provided by Trimble)
The powerful shoulder mounted Titan fires 40mm HE rounds, effective against medium and heavy armour, as well as a structure buster.
The kickback is controlled by a heavy counter weight kinetic inverter in the large stock of the weapon and an ammo bearer co-soldier must support the shooter carrying the extra ammunition. The weapon uses a simple bolt action mechanism for loading and ejecting the High explosive rounds.
Although not standard issue, this specialist shoulder mounted weapon can be used in a variety of environments including space, as an anti ship weapon, often found as a non shoulder mounted variant on fighters wings or the turrets of Destroyers and Corvettes, though usually with automatic feeders and higher fire-rates.