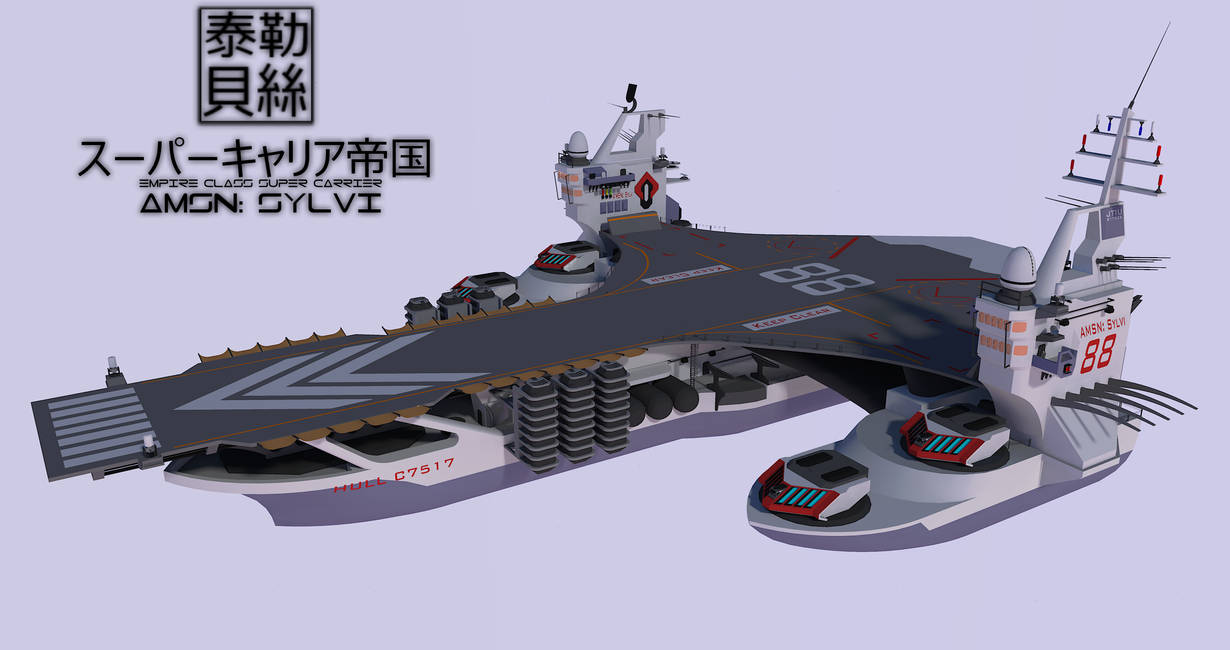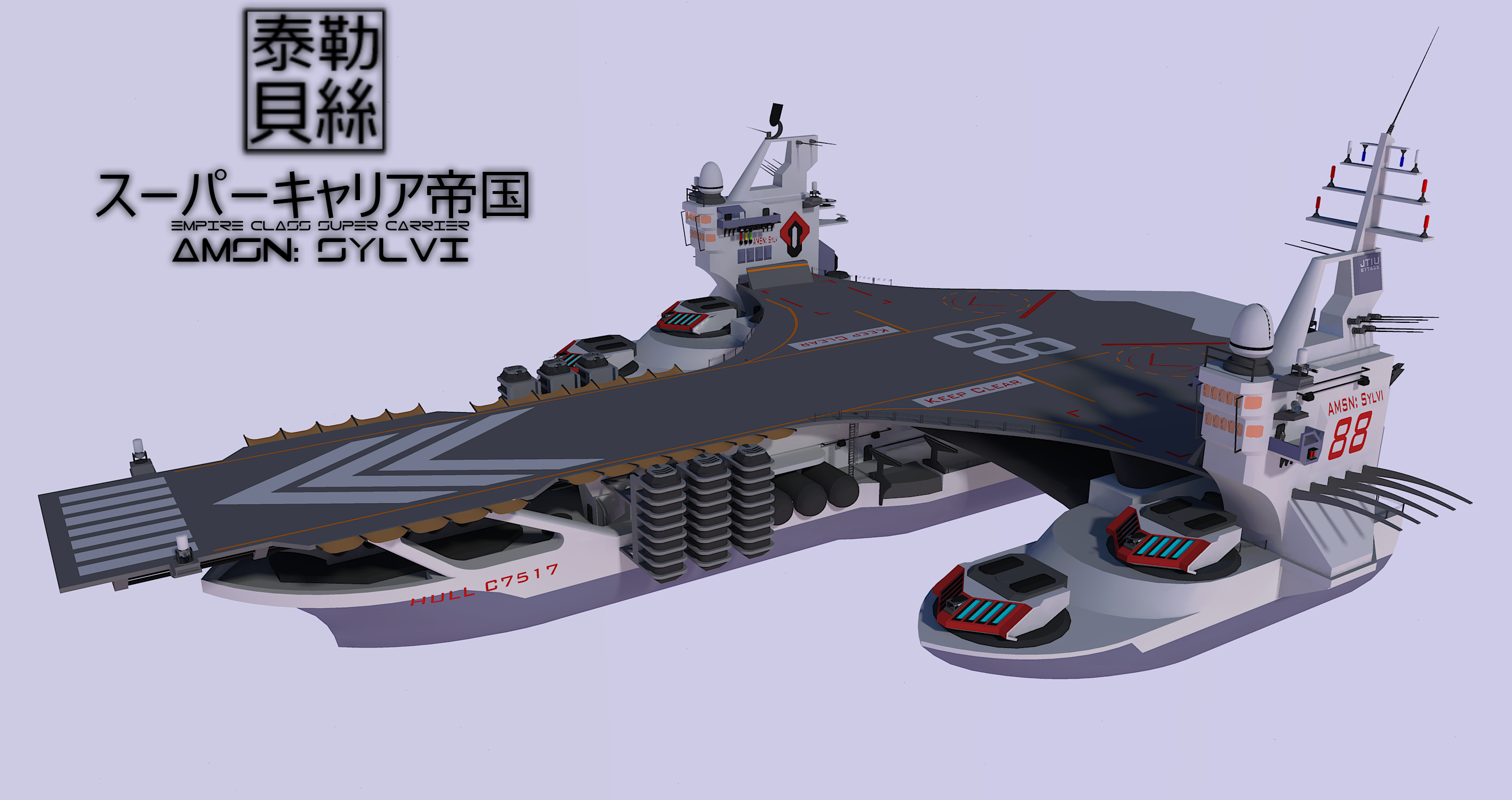 (3D View unavailable due to model complexity)
Information
The Empire Class Super Carrier is a Tri-hull vessel often dropped to planets from orbit via space ship, landing in the planet's oceans with approximately 10 tons of impact force, where its drop shields will shatter and set the vessel gently into the water.
Standard Crew: 350
Skeleton Crew : 40
Marine Compliment: 400
Aircraft capacity: 4
Armaments:
- x8 CIWS defence cannons
- x4 electromagnetic accelerator 'snub' cannons
- x6 Barion ICBM (2 Nuclear grade/ 4 Atomic grade)
(maybe more pending on model progress)
Equipment:
-Advanced Sonar
-Sub orbital communication hub system
-Ship interlink command suite
-Aircraft refuelling, rearming & repairing facilities
-Onboard hospital
-advanced orbit to surface ILS
-4 Ton anchor
-electronic field generator
-Mod class Plasma Driver

Nice. But just 4 aircraft seems rather small for a carrier designation.
Reply

It is an aircraft carrier yes, however the Aquarions are not limited to planetside operations, Ocean vessels like this one serve at best, a peace-keeper role or FOB role, they aren't ment to take on large quantity's of anything really.

Most of the Empire's resources would be held on a capital ship in orbit, and sent down when needed.

Because of space travel, planetary navies have become redundant, the Aquarions are the only empire in the galaxy that still uses ocean faring warships, in a sense they are like adding an extra humvee with a 50cal to a convoy of tanks.
Reply

This means than some fighter jets are coming
Reply

Yes it does, right now im working on the advanced 4th gen Aquarion Hinosaki class Interceptor.

An advanced and slightly odd looking but iconic fighter craft of both Novus and the Aquarion Alliance which can fight in space or in atmosphere.
Reply