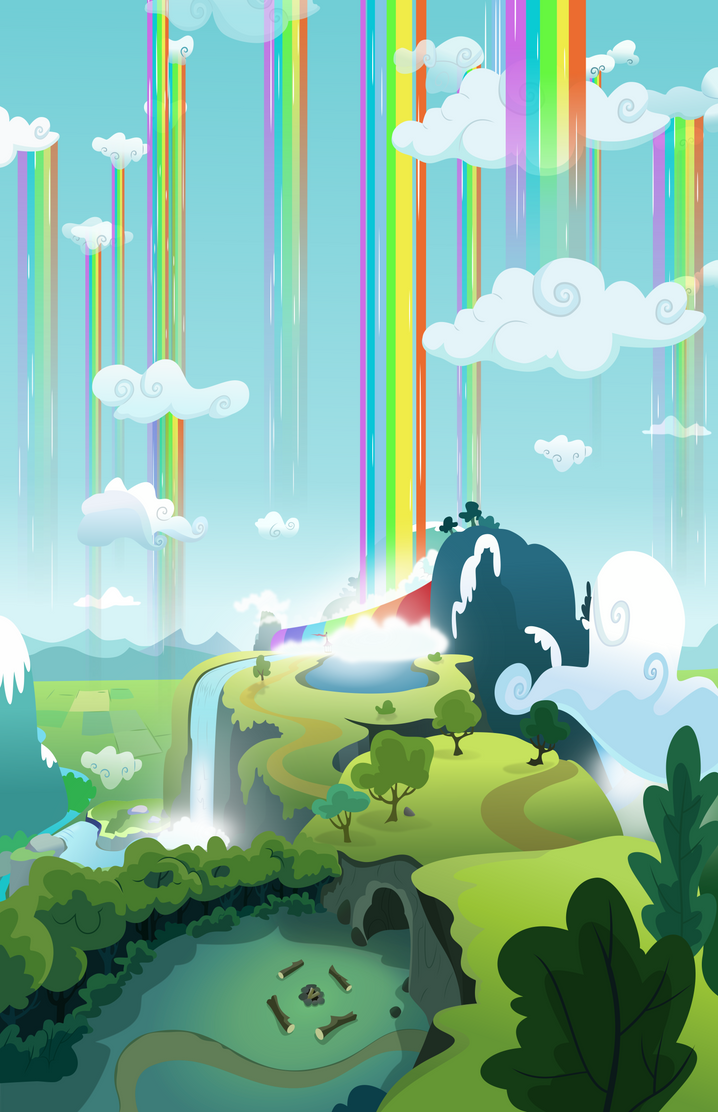 Package Update!
Ok I'm releasing the full list of packages of this (all the renders, all the SVGs, all the trace layers) for free downloading.
Largest PNG render is 19385 x 30000.
(Contains all PNG renders, SVGs, and trace layers)
(Contains all PNG renders and SVGs only)
(Contains all PNG renders only)
(Contains no-trace layer SVG, largest render)
(Contains all SVGs only)
---
Oh my this took a long time. Well it's a huge vector traced from a ton of different mashed together screenshots. Looks pretty good too doesn't it?
Program used was Ponyscape.
Ponyscape is

's modified Inkscape so you'll need that if you want to use the SVG files with all the AWESOME options.
For the latest version, visit his journals!
flutterguy317.deviantart.com/j…
Ponyscape is the easier-to-use, great for any skill level free vector program!
The free download is CC BY-NC 3.0
Background traced from many combined screenshots of S3E6 "Sleepless in Ponyville" of My Little Pony: Friendship is Magic which is copyright Hasbro.
The vectoring is streamlined and vibrant, and all around is exactly the style of the show. The depth given is remarkable for such a limited 2 dimensional format style! The dual perspective on the cave, as a scene from the show, put against the falls in the back put a strongly relative distance, adding as much realism as possible within a marshmallow-pony universe. The low horizon acts to give more grandeur to the sky, and I personally enjoy the sense of scale from the aforementioned campsite. The blur effects and clouds in the foreground provide a another sense of accuracy. Only some of the background elements could be improved; namely towards the valley below. The perspective is lovely, but the patchwork, surely supposed to define distant properties, is hard to discern, though not detracting. Overall, wonderfully illustrated.
The Artist thought this was FAIR
13 out of 14 deviants thought this was fair.
I like the colors of the rainbow, and the view of the campsite is perfect. You can taste the colors of the rainbows since this is the best scene of all. You did a better job than that other guy made since he made one of these, I didn't like it but I like yours. f j j j . . j I'm sorry I just can't say anymore because I have nothing left to say or write in a 100 word Critique, I'm just filling in spaces. d d d l l l l l l l ll l l l
The Artist thought this was FAIR
14 out of 14 deviants thought this was fair.