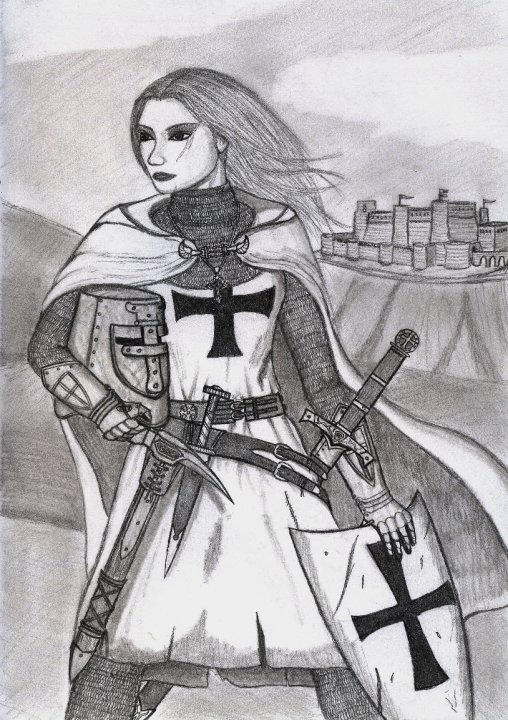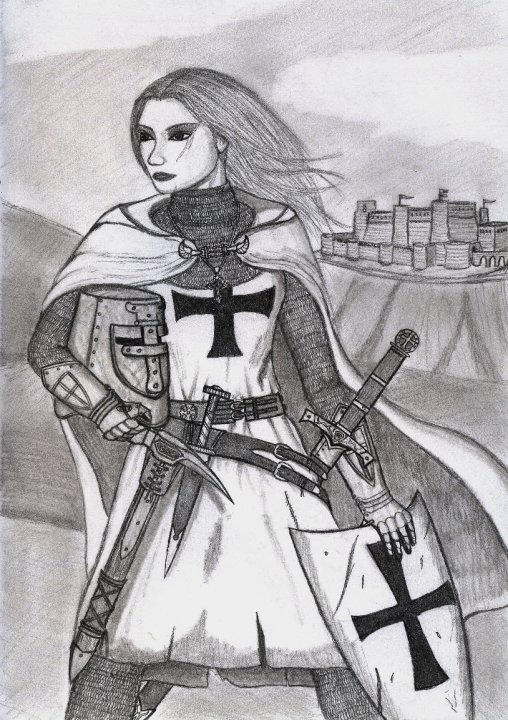 Watch
Warriors Through Time - "Crystin" the Templar/Crusader

Urged by Pope Urban II to take up their swords and win back the Holy Land through bloodshed, crusaders from every corner of Europe heeded the call. The Templar were a monastic warrior group that started as humble as monks but became one of the first banking systems in the world and soon their organization was wealthier than most kings. Most that saw the last days of their order's two century lifespan were either disbanded, recruited to other orders, or burned at the stake. Still, as the looming structure of Krak des Chavaliers stands sturdy in the background (visible today in modern Syria, look on Google Earth) the crusaders and the Knights Templar left an impressive mark in the Middle East with massive castles that have stood for close to a millennium.

Crystin is wearing a tunic typical of most Templars and from the silver cross on her neck and decorative sword, she is probably a member of the order after its rise top fortune. Kite shields were typical defensive measures and while plate mail was a better defense than chainmail, it was far too hot for the desert regions and knights would die of heat strokes before seeing battle. Though they still sometimes implemented partial plate for added protection to their head (pot helm) and hands plate gauntlets). The war hammer and Rondel dagger were also common weapons for the time.

Reply

Nice one!
I'm going to pretend that's a portrait of my Queen of Greater Sicily, who conquered Jerusalem in Crusader Kings 2.
Reply

I like it! Is this for any particular Crusade?
Reply

So it turns out women did fight in the crusades and the muslims were shocked to find them in the ranks when they stripped the enemy of their armor.
Reply

Like most of the ones I drew, mainly they are for show but they represent a very real possibility.
Reply

Not someone you want to mess with. A pretty face hiding a heart of iron
Reply

Funnily enough, I stumbled across this image while searching for rondel daggers. I definitely like her weapon setup: aside from the rondel, there's the warhammer and longsword. Good work on the maille as well, and I also appreciate the attention to damage on the shield.
Reply

Nicely done. The chain mail must have been a pain. Or at least my hand is aching already from sympathy.
Reply