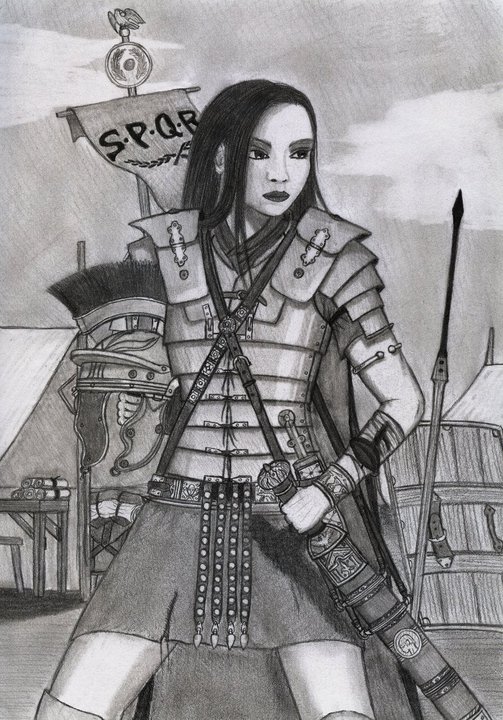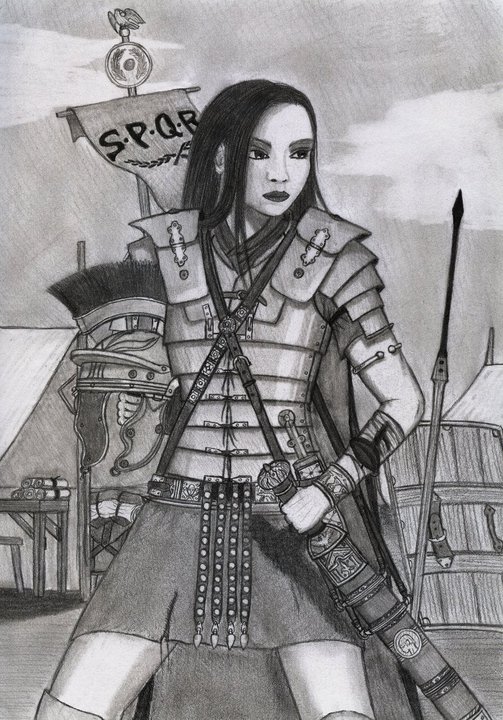 Watch
Warriors Through Time - "Tullia" the Legionary

The "fist" of the Roman Empire for nearly a thousand years, the legions that served the Republic and later the Emperor were some of the best trained soldiers in history for their ability to work in unison. Vigorously drilled and well outfitted for battle, the typical Roman soldier was also afforded a good diet (by comparison to other armies), well made equipment, and excellent health care. So much so that the average life span of a Roman legionnaire was 5 - 10 longer than a Roman citizen.

Tullia is a high ranking officer in the first to second century A.D. as told by her helmet with a back swept crest. Standard issue was the bread and butter (or wine and olives rather) of the Roman army. The body army (lorica segmenta), sword (gladius), javelin (pilum), dagger (pugio), and shield were all standard to every soldier yet the higher rank's equipment was much more elaborate as seen.

Fun Fact: Despite the location, whether they were in the scorching Nile River Valley to the chilly hills of North England the legions still wore the same clothing - a tunic (usually red), open toe sandals, and no pants (barbarians wore pants! pants bad!). Their barracks were also open air with little insulation.