POLYSEMY
Polysemy contest is for stock providers
Terminus technikus:

Polysemy refers to a word that has two or more similar meanings:

The house is at the
foot
of the mountains. / One of his shoes felt too tight for his
foot
.
Description:

The contest will be split into four topics. Spring, Summer, Autumn and Winter. Each represented by
one word
.

Your task is to create a
piece that
, in your opinion,
represents the word best
. You don't have to make the word related to the given season. It's up to you.

For each word there will be
six weeks of time
, when you can create your piece and submit it.

After the end of the session, there will be a new word and three weeks of voting will follow.

First three winners of each voting session will enter the last big voting time. Three winners of that one will win also the prices.
Contest dates:

It starts on:
12th of September 2009
Deadlines:

First word : 24th of October 2009


Second word : 29th of October 2009


Third word : 5th of December


Fourth word : 16th of January 2010FIRST WORD IS

..::~


PILE


~::..
for season Autumn
Allowed media: (Resources & Stock Images part)

Fractal resources

Textures

Stock images

Literature templates

Vector Resources
Rules and Restrictions:

For photos :
ISO
from
80
to
200
max.

Resolution from
2240x1680 (px)
to
3488x2616 (px) +- 500px
. Doesn't apply to Fractal and Vector resources.

If you create your stock from some other stock, use either your own or only from DA (
if allowed by stock provider
). Not sxc or some other external stock providing sites.

If it's not clear from the picture, how your image represents the given word, please describe it in the artist comments section. Otherwise I may not include your submission among others.

Must be a
new submission
uploaded specially for the contest. Make sure to include a link to the contest.

One entry per contestant.

A contestant
must be a stock provider
. (This means, that you have at least 10 stock resources in your gallery.)

Make sure to submit your entry into a proper gallery.

Send me
a note
with a link to your image submission.
Judges:

Judges would be
You
. Anyone that will come around, can vote.

Contestants can vote too, but you are not allowed to vote for your own entry. Doing so will take you any right to vote in the current voting session.

Voting is allowed one note per person per voting session.

Send me
a note
with
serial number
of enntry you like best.
Prices:
1st Place

1-year subscription

3-month main-page feature by Gwathiell

Jewelry from Mithgariel (up to 15eur)

Journal feature by
PirateLotus-Stock

1 font from
www.myfonts.com/newsletters/sp…
(up to 10eur)
2nd Place

3-month subscription

2-month journal feature by Gwathiell

One item from LuneBleu secret store (up to 10eur)

Journal feature by
PirateLotus-Stock
3rd Place

1-month subscription

1-month journal feature by Gwathiell

Print of your choice

Journal feature by
PirateLotus-Stock
More prices to come. I'll update in my journal
If you'd like to donate some prices, please
note me
, with what. If you'd like to specify for which winner (1st, 2nd or 3rd) you are free to do so. Otherwise I'll divide them by myself.

For more information and price updates, follow this link : Journal dedicated to the contest

Example of what I have on mind under polysemy word:
wood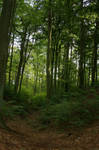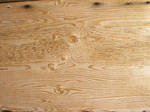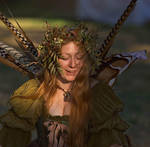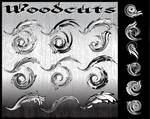 blue