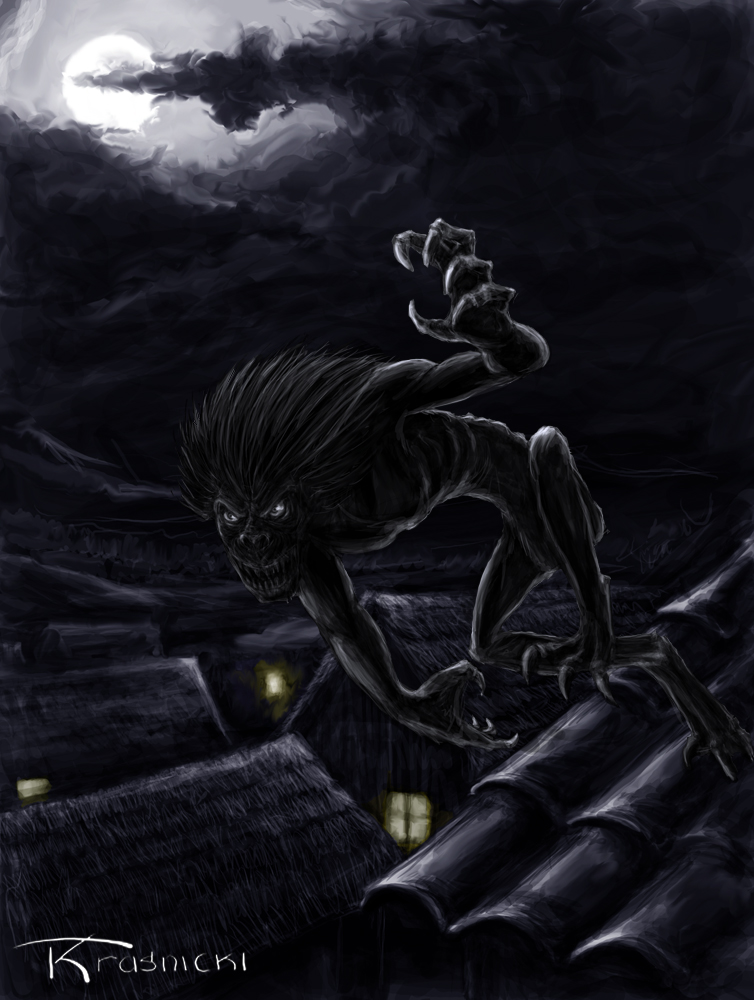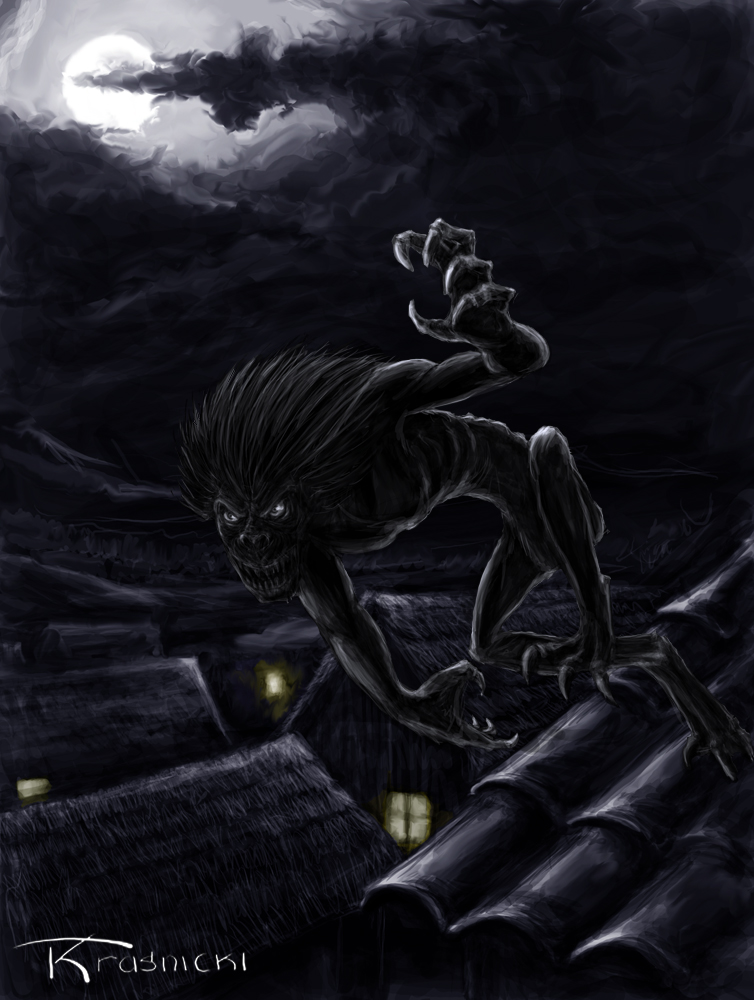 Watch
Hi... My first art on this page.
It is a kind of Slavic Demon. The Legend of Strzyga tell about people who have two souls. When they live, they don't differ from others, but sometimes they have a symptoms like big fangs or grown-together brows. If she or he has that symptoms local society will also throw out from village that person or even kill. When he or she dies, second soul create a body of an ugly and hairy ape- looking monster with giant claws and fangs. Then it returns and kill for revenge. Some of other stories tells that strzyga become a giant owl or forest hag who eat a human meat.
Recipe to become a Strzyga is being cursed of a evil sorcerer.
Enjoy art