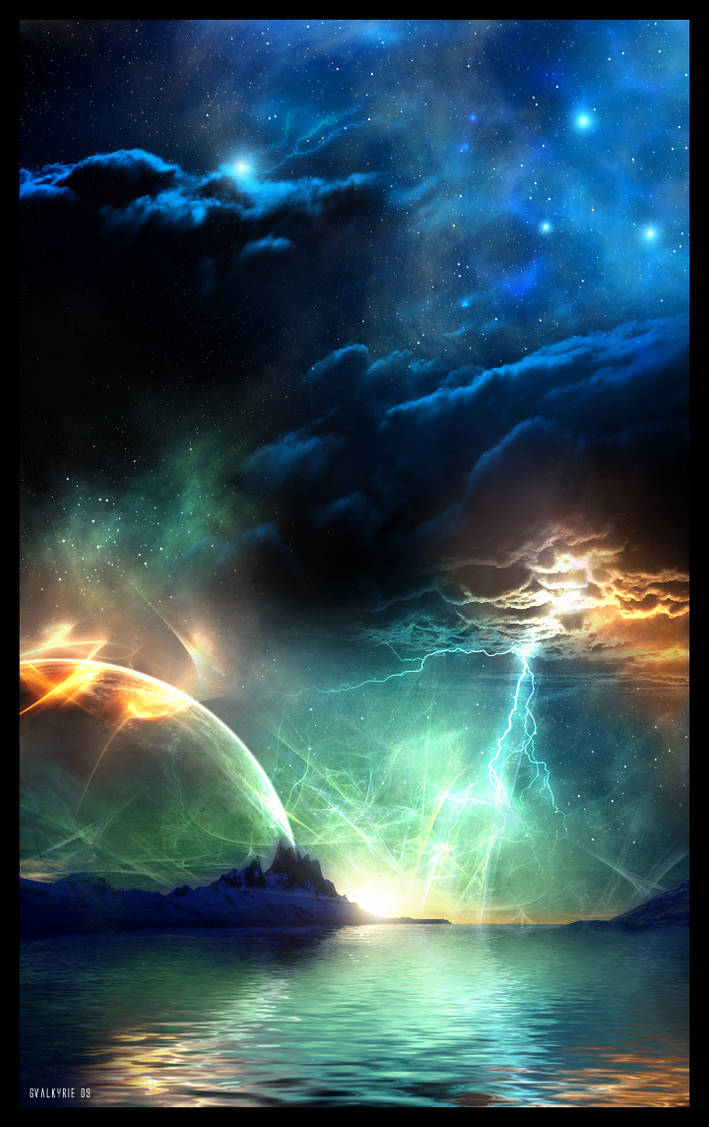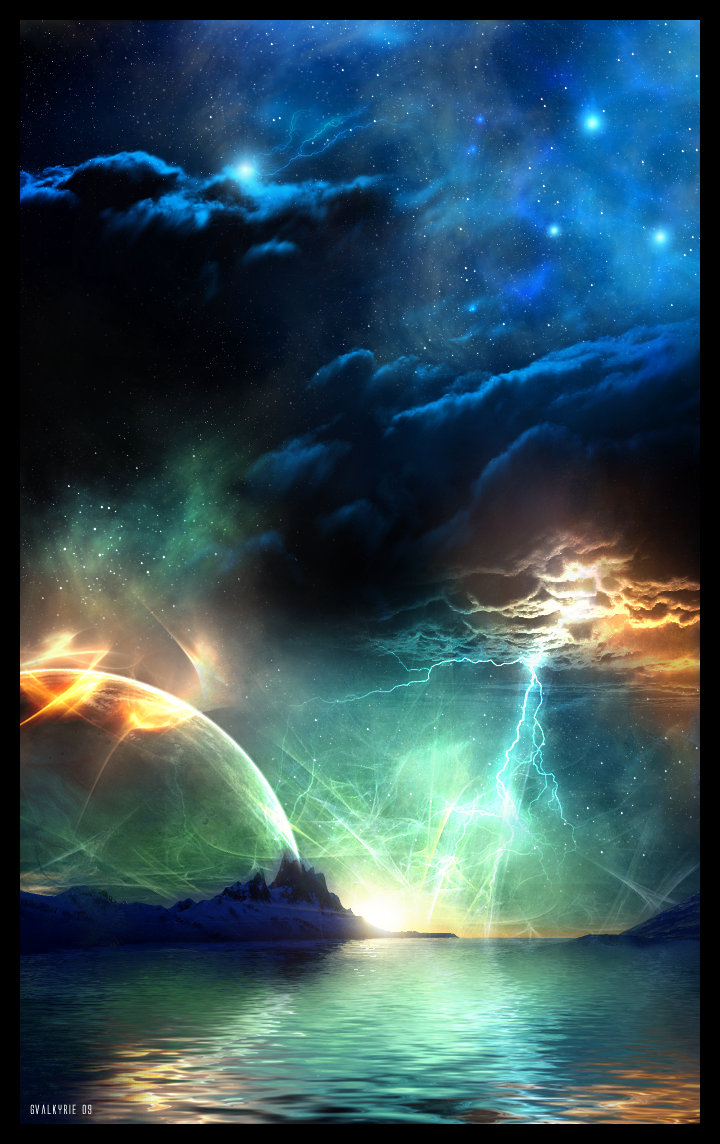 So I woke up this morning, opened photoshop, and felt like making something pretty. This is what I got!

approx 3 hours total
Thank you for all the name suggestions

I can't decide so I'll add them all here
- Genesis
- Beauty by Mother Nature

- Beauty of the Obsidian Sky

- Within Dreams

- when the lightning strikes the sea

- The beauty of obsession

- Arctic Storm

- Zeus' Desillusion

- Spacial Electrical Discharge

- The Fall of Atlantis

- "Shattered World" or "Torn Veil"
Fractals from my own stock.
Cloud stock -
[link]
Terragen stock
[link]