First time recording a video properly, a little embarrassing to show my workflow, but hope it's at least of some use to you guys!
Kind of a wild ride for this piece! You can see me really fighting grayscale and correcting the color tones for pretty much the entire process. Super fun to do, and it was a great experience~ ♥ Also, thanks for your support on the work, really gives me a bit more confidence to keep expanding and experimenting in the future! ♥
Finished work: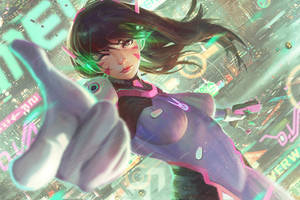 P.s. for those who may wonder what brushes I'm using, it's from a pretty big collection that I haven't cleaned up yet. I'll try to sort them out and possibly upload a tool pack with credit to all the original sources where I got the brushes.