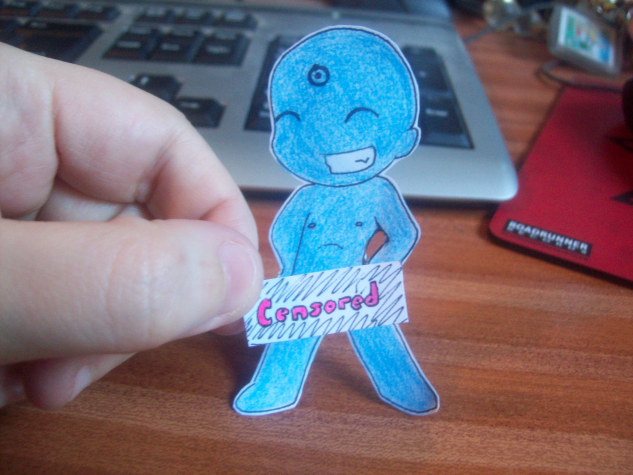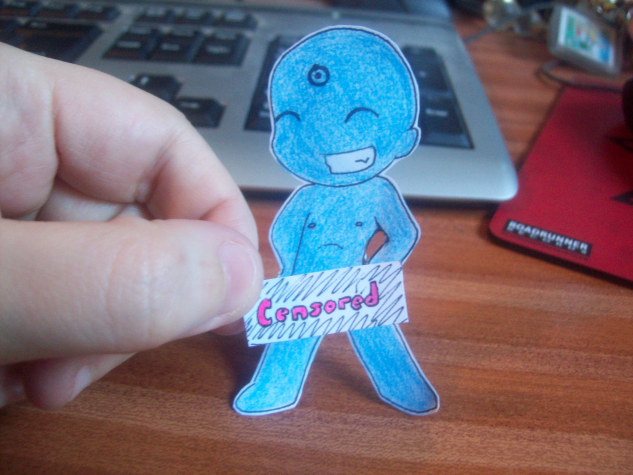 Watch
What is most disturbing about this picture is not the badly drawn censor bar, or the hand of modesty entering from the sidelines. It is, in fact, the grin on the emotionless man's face. For shame...

I know a lot of people have problems with Doc Manhattan's exhibitionist tendencies in the film, but it didn't bother me. It's human anatomy, people! You can see it in the comic, it's just not so obvious as on a big screen!

Doctor Manhattan belongs to Alan Moore, Dave Gibbons, John Higgins and DC Comics.

Reply

It should have been an R rated movie

Reply

Yeah I know what you mean about the whole nudity thing. I was called gay for being the only guy in the room who didn't say 'ewww' when it showed a frontal shot. It's quite annoying being okay with human anatomy lol XD
Reply
Yeah. A lot of people seemed to have a problem with it. But it's part of his character. He doesn't give a fuck and really has no reason to. Though you could take a more complex interpretation and view him as doing a reverse Adam, as in Adam and Eve. This would explain why he gets progressively less clothed through time. Not that I'm religious, and I think I've heard Moore is some kind of an occultist, but that kind of complexity is what makes his work so good!

Reply

I'd never thought of it in terms of Adam and Eve! It makes sense really! He's beyond preoccupation with clothing, it's a human concern and he's above such notions as shame.

Reply

LOL You're just the best at paperchilds.
HOW DARE YOU MAKE DR MANHATTAN CUTE AND LIKEABLE. HOW DARE YOU.
Reply


just too sweet

Reply

Reply

Reply