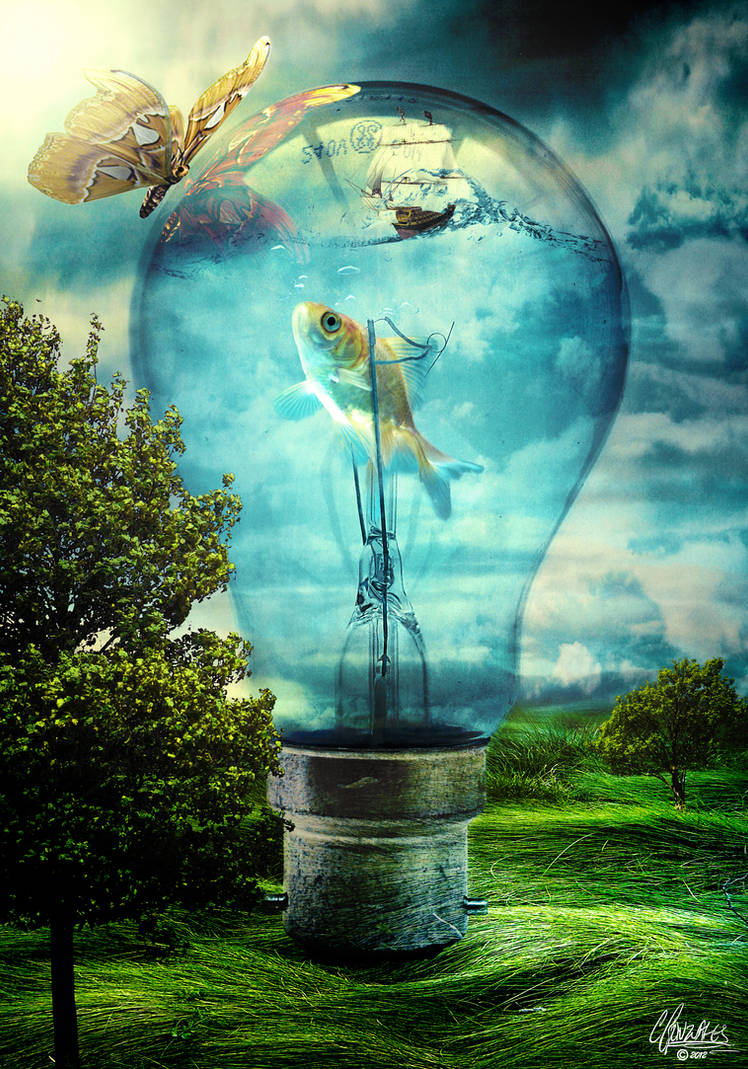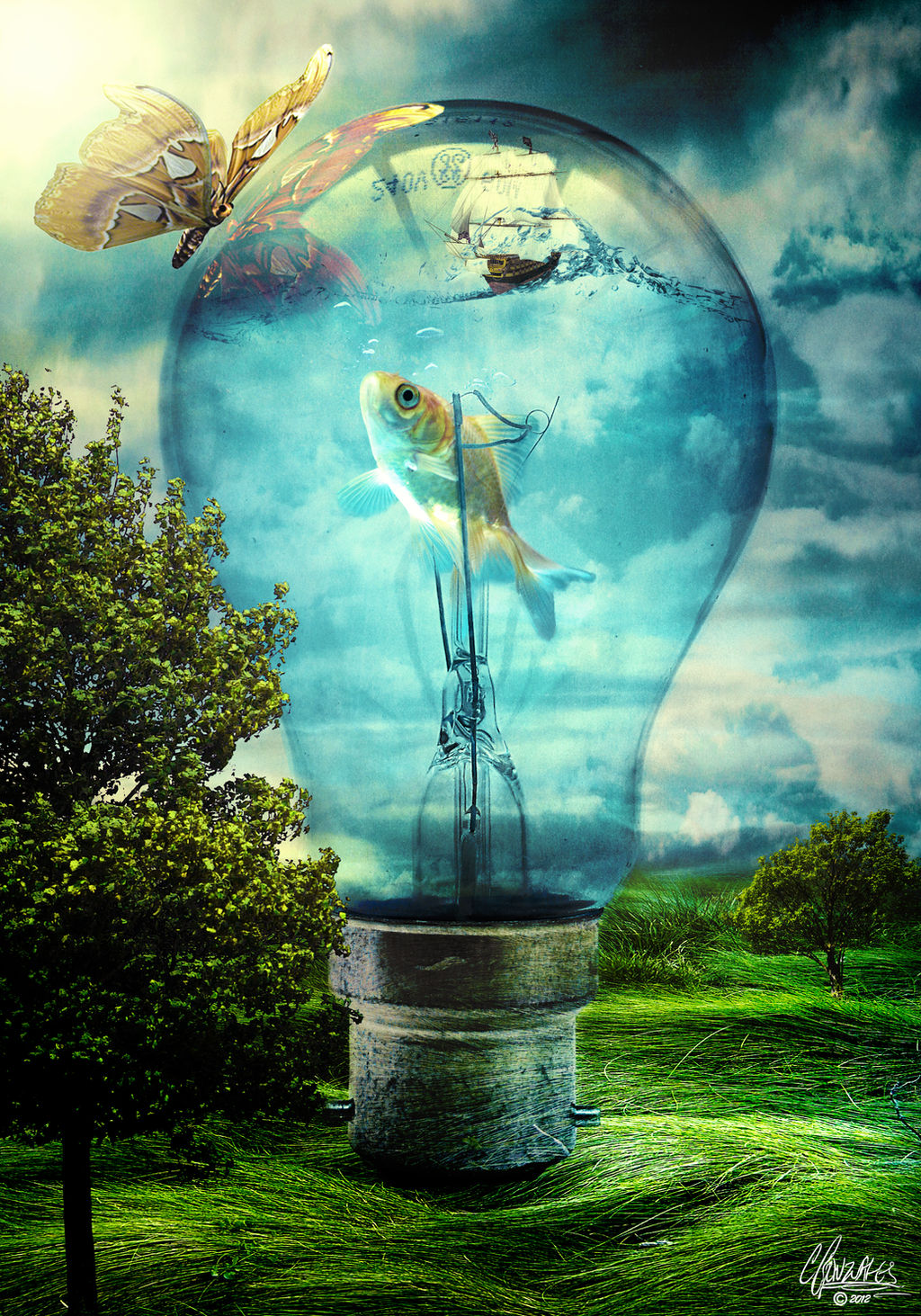 Done for the contest, What Inspires You? [link] by

Nature can be a big inspiration to all of us, just take a peek out your window and see. It means so much to me when I'm down in the dumps to just stare at greenery, the flowers, the bushes and trees.
It brings that sense of calm and serenity you just can't get on that regular day full of hustle and bustle.
So I ask you to dedicate 5mins each day towards conserving electricity. Just 5 minutes without the radio, PC or the TV.
And just have a look around you and see how wonderful nature can be.

Almost forgot...CT:~12hrs total, Created with Photoshop CS4.
STOCK:
Trees:

[link]
&

[link]
Light Bulb:
[link]
Field:

[link]
Butterfly:

[link]
Fish:

[link]
Boat:

[link]
Water:

[link]
Bubbles:

[link]
Skies:

[link]
[link]
[link]