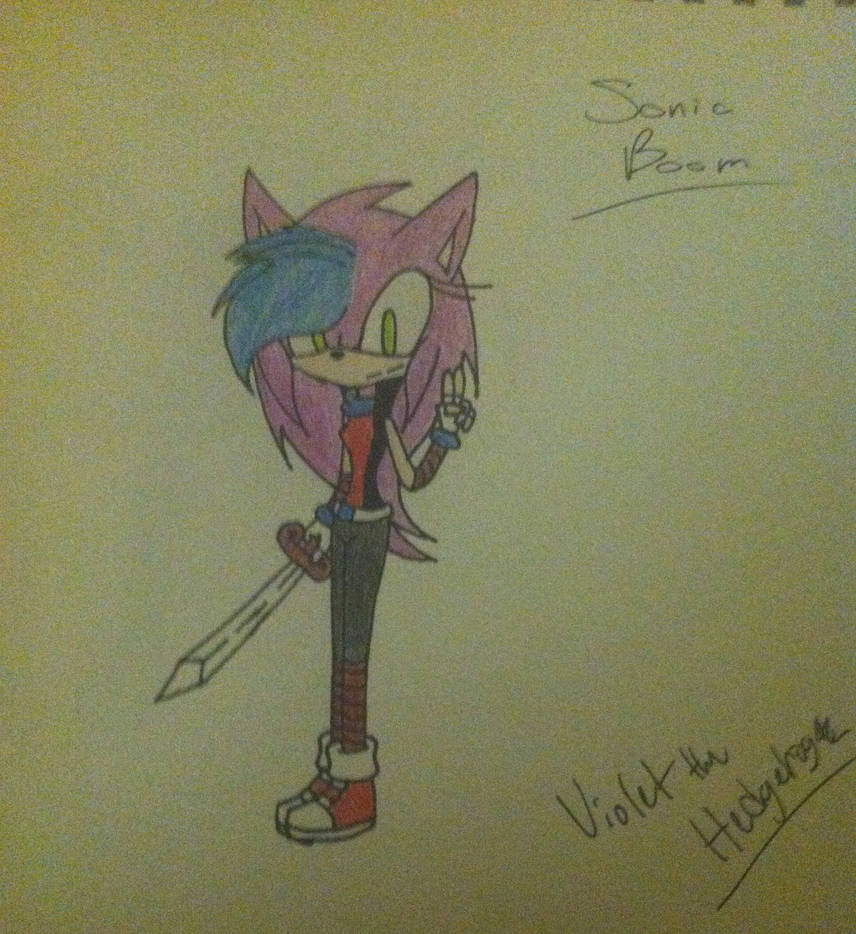 Character Design - 5 - Though I usually don't like people using hedgehog characters, I do like her design and her clothing, I do like clothing that are simplistic but yet can still look great.

Personality - 8 - Nothing much on her personality, seems pretty straight forward

Backstory - 3 - For one thing, her backstory seems too unforgiving and doesn't quite fit with her personality. Another thing is I have no idea where she trained, how she got around during the training or how her training caught the eye of Sonic and the others. Maybe include something like her being endanger while Sonic was strolling around, or maybe have her empower many foes while sonic just decided to join in.
It just feels rushed to have her train this whole time and NOT feel remorse for what happened, anger toward who caused it, or fear for what will come to be, before or during the time she met Sonic. You can make her have friends, heck, you can even pair her with a canon character, but you either change her backstory to fit her personality or vise versa, heck, change both if you can. So if anything, explain more.

Environment - 4 - How everyone treats her seems too straight forward (then again, these are mostly canon characters we are talking about), either people like her or hate her.

Creativity - 4 - I do like how shes powerless, though I question how this could be of any help against Eggman or Metal Sonic. Also, name one person who likes being lied to or enjoys getting pestered.

Average - 4.8 - Though not harming anyone, you should really make massive changes to her backstory and add more variety to her environment. Also, don't use dislikes that apply to everyone. Though I did somewhat like her outfit and her personality is pretty straight forward.
Also, if I am missing anything in this review, you may tell me ONLY ONCE and I will change the review.