NEWS!

DeviantArt Questionnaire

-How long have you been on DeviantArt?
11 years
- What does your username mean?

It refers to my website GUNMETALBLACK.COM

- Describe yourself in three words.

Quiet, tired, doubtful

- Are you left or right handed?

Right

- What was your first deviation?

I deleted it a long time ago, I think. Can't remember which one it was.

- What is your favourite type of art to create?

Drawing with pencil, pen and ink.

- If you could instantly master a different art style, what would it be?

I'd love to be able to do things entirely didgitally

- What was your first favourite?

Can't remember--it was a Strider Hiryu pic. I checked and it's gone now.

- What type of art do you tend to favourite the most?

Not really a set kind--it's whatever catches my eye at the time.

- Who is your all-time favourite deviant artist?

I know so many I'd hate to pick just one and leave them out.

- If you could meet anyone on DeviantArt in person, who would it be?

I'd like to shake

's hand and tell him how much his art has meant to me through the years.

- How has a fellow deviant impacted your life?

I've made some good friends here, which I'm very happy about.

- What are your preferred tools to create art?

Pencil (6h), Copic Pigment Liners, Photoshop

- What is the most inspirational place for you to create art?

My upstairs art room, where I'm presently typing this.

- What is your favourite DeviantArt memory?

When my "Elita-Prime" fanart because a secret success.
It was quite a boost.

--
Happy 15th, DeviantArt.

My sites:GUNMETAL BLACK:
www.gunmetalblack.com
SEVEN SPHERES LEGEND:
www.sevensphereslegend.com
HAPPY FUN BUCKET:
www.happyfunbucket.com

SPECIAL FEATURE:

I wanted to continue to feature

's very awesome take on my GUNMETAL BLACK stories, "Just a Girl" I can't tell you how flattered I am by this--this is the first time anyone's felt like doing this over one of my stories and seeing these come in is just awesome, and deserves a feature here.

Here's what she's got so far: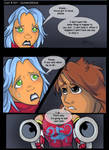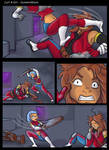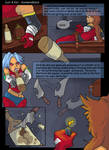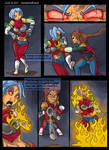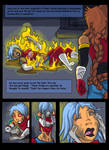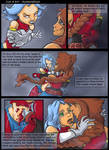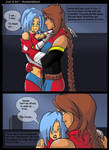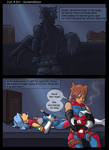 It's well worth a look.

Thanks!

! It's enthusiasm like this that keeps me going!


Thanks everyone for the comments and the faves, I really appreciate them and take great care to answer each and every one.