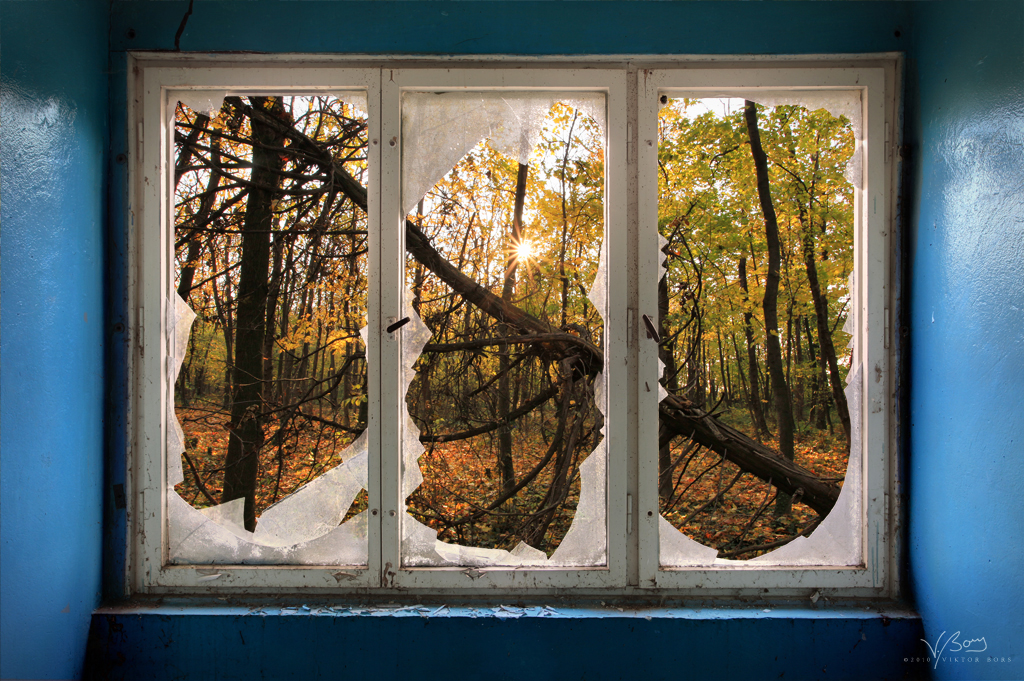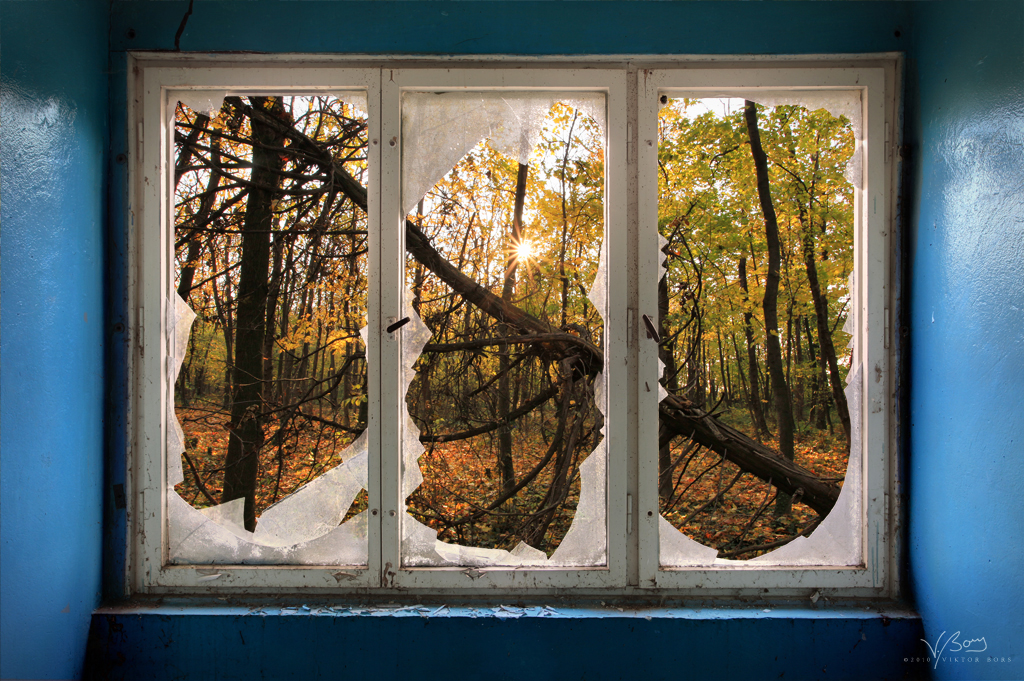 Watch
Hubice, Slovakia

Copyright © Viktor Bors. All rights reserved. My images may not be reproduced in any form without my written permission.
I must admit that the photo looks unusual. It's not everyday that you see a picture with such strong contrasts, where warm colors mix with cool. The division – the cold interiors and the warm outside world – can be quite symbolic. The fallen tree seen from the window is a good element, it breaks up the central composition. I think this could have been done even more, as there are too many horizontal (the window, the window still and horizon) and vertical (the walls and again the window) elements and the only diagonal of the tree is not enough to break that monotony.
The Artist thought this was FAIR
8 out of 8 deviants thought this was fair.