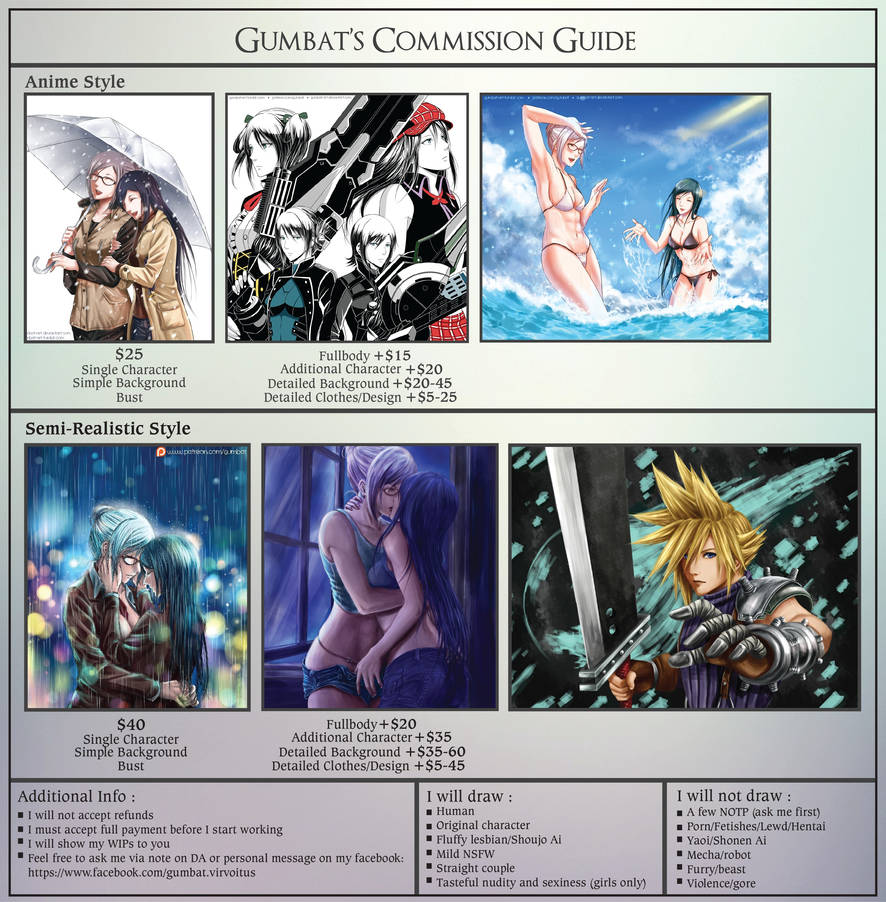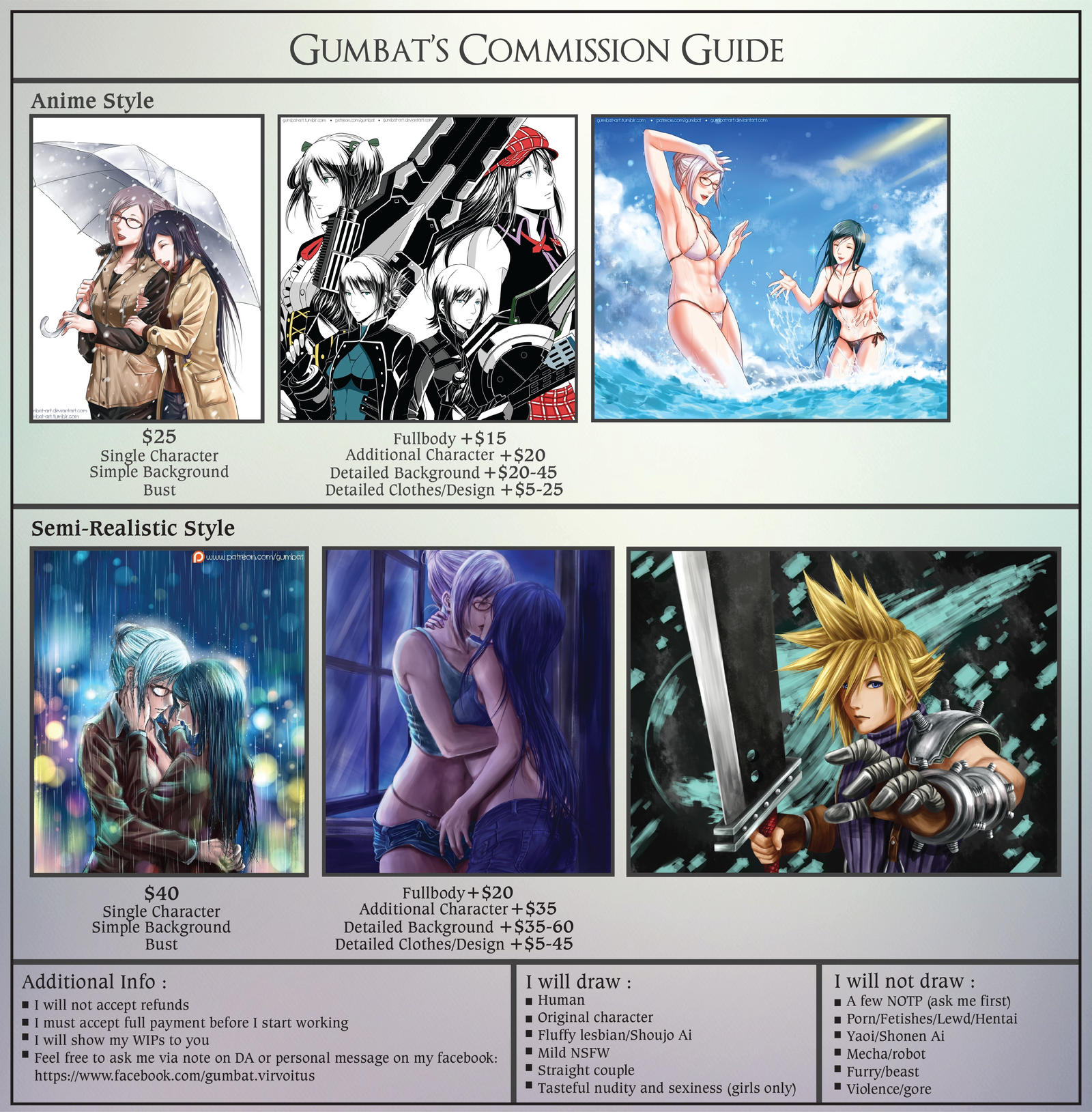 Watch
Terms of Agreement :
* For the original character, I
'll need a character sheet for references.

*
I'll accept the payment via Paypal and Bank Transfer (Indonesia only).

* My work is for personal use only, don't make profit from my works. It's okay if you want to reupload my work on DA or another website, just don't forget to give me the credit.
* The
artwork will be copyrighted by myself. You can't claim it as your own artwork.

* You can make a change of my sketches. You can't change my work after the coloring progress.

* I have the right to refuse your commission.

* I have the right to use my work as my portfolio.

* Depending on the complexity of the work, commissions may take from 2-4 weeks.

Note : I'm more responsive to your message if you contact me via my facebook

PIXIV TUMBLR PATREON