Beyond the Frontier 1 - Unknown Moons Contest is over!
A big thank you for the participation in our contest goes out to everyone!
We've counted lots of awesome entries and are very happy to see that you seemed to have as much fun as we had!
But before using up too much of your time, here's what you've been coming to see..
We are happy to announce the following winners:
Top Three

1st: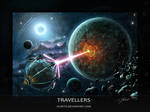 T-Shirt from the dA-Store, 1 year premium membership, news article feature goes to
Scortis

2nd: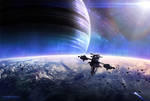 Lanyard from the dA-Store, 6 months premium membership, news article feature goes to
Tr1umph

3rd: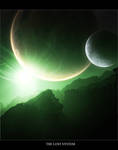 Buttons from the dA-Store, 3 months premium membership, news article feature goes to
Wetbanana
Honorable mentions (places 4-15) </b>



:thumb139326758: