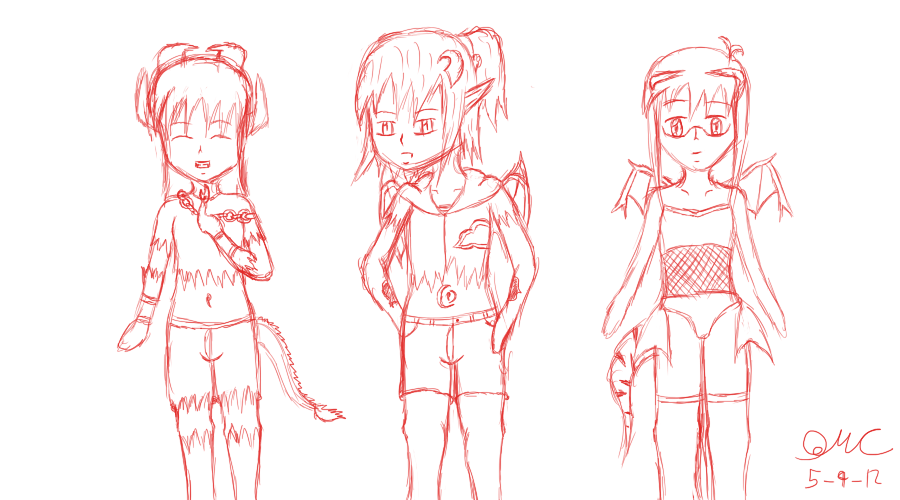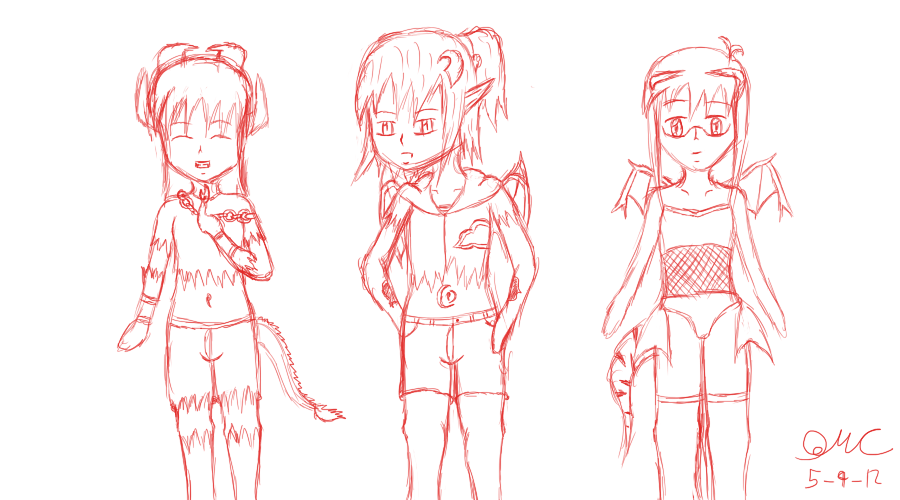 Watch
So I was trying to work on a request today which fell through on me. But I wanted to a drawing still. Or a sketch at least and this idea came up in my head. Young May, Iffy, and Femphlim. I could not resist. So we got Young Ifrit mode Iffy, Young Demon Mode May (does not look to happy though o3o), and young Succubus form Femphlim.
Hope you like guys.
May is Fem

Iffy is Fem

Femphlim is Fem


And again so cute trio.

Reply

That because she's cute instead of sexy. AT least i think that's the reason.
Reply

Well you know may very very well XD
Reply

Why is it that Iffy looks like the only one having fun? xD
Reply

Femphlim is fine. May is the only one who looks rather annoyed with the situation XD
Reply

Aw. Such cute forms.

Reply