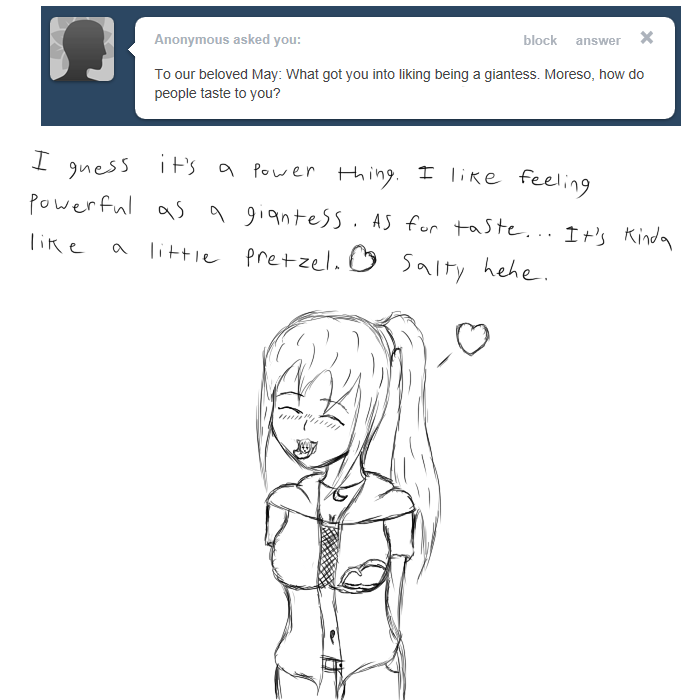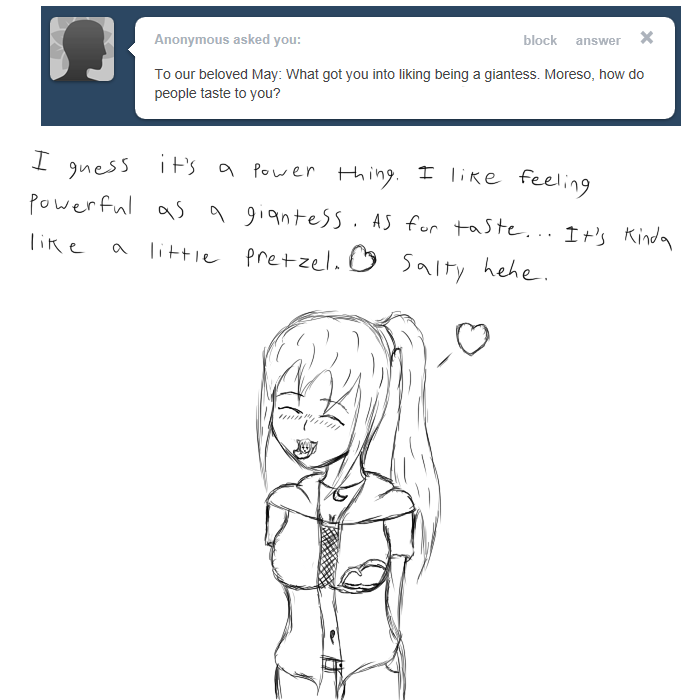 Watch

eat me

Reply

I must ask you a question sometime mate.

*starts to think of a good question*
Reply

Indeed it was me who asked this. ^^

I started up one of my own for Hitomi, so check it out sometime. ^^
Reply

Wait, a good pretzel or a pretzel stick? there's a difference.
Reply

Taste me if ya want, I'm nothing but bones yohoho XD
Reply

Hey may i tried to do a question but it said I have to verify it what do I have to do?
Reply

Don't know what to tell ya dood. Has not happen to me before.
Reply

Hm. Kind of makes me personally wonder if everyone tastes the same or has a unique taste.

It's good for drawing by the way. Also on a related note. Does May dislike it when people say they don't taste very nice and can't taste themselves?
Reply