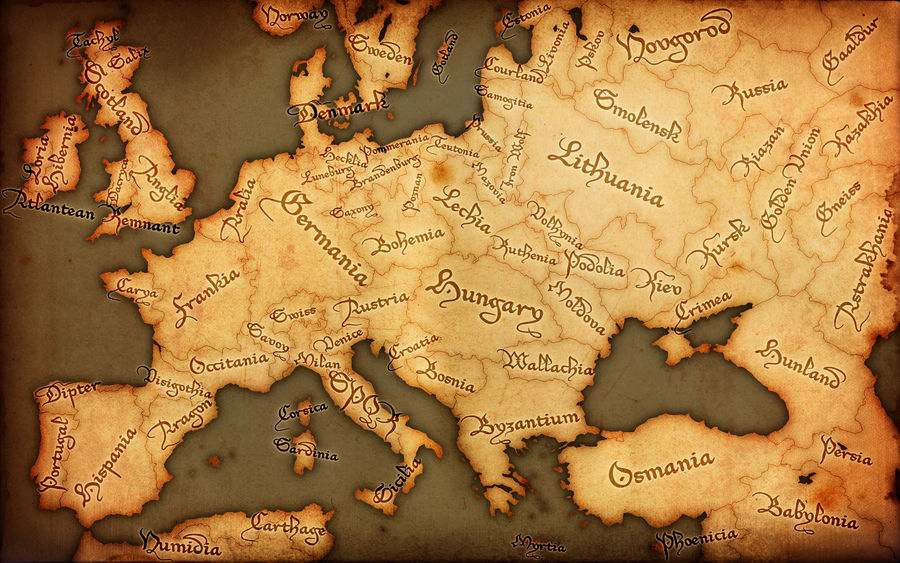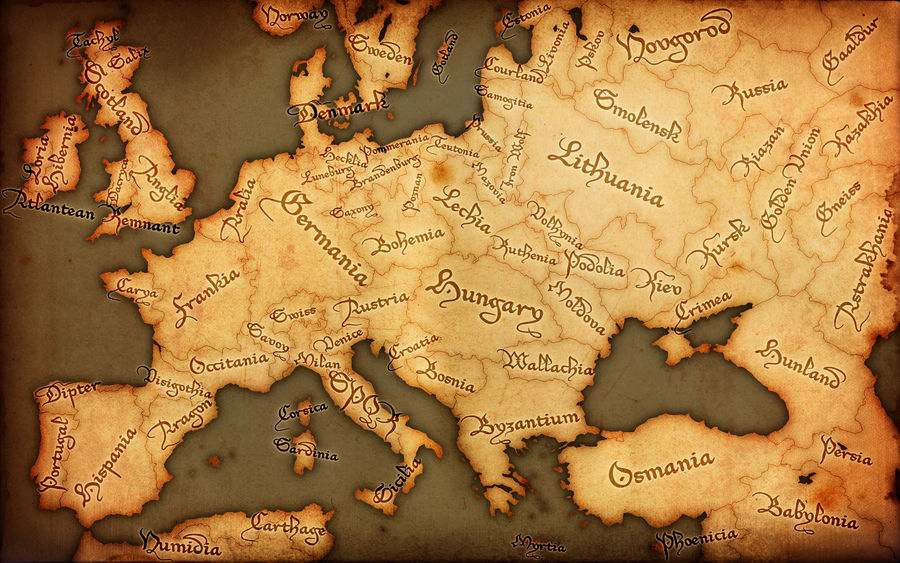 This map shows a fantasy version of Europe, in the medieval era ( which lasted for a few thousand years ).

During this long period of existence, despite many wars between the various nations, elves and dwarves, the borders of these countries barely change in the long term.

Do note, this is a fantasy map of Europe. This is entirely fictional and does not have any historic basis from our actual, real history of the world.

For example. Germany ( Germania ) is more west-centered because the various smaller germanic states want their own independence. Caucasian nations, Britanny, etc. don't actually exist in the way we know, and are inhabited by other people/nations.

The most technologically advanced are SPQR ( Senate and People of Rome ), Byzantium and Atlantean Empire. The most populous are Germania, Frankia ( France ), Osmania and Novgorod. The most economically advanced are Anglia, Denmark and Hungary. The rest of the large nations are more or less "balanced" in various ways.

Because it's not really that obvious, here are the names of the elven and dwarven countries:
*Elven- Dacryca, Loria, Aralia, Dipter, Carya, Myrtia, Salix.
*Dwarven- Gaaldur, Gneiss, Tachyl.

Made in GIMP. Paper texture found on Google.

Download for full size ( 1680x1050 ).