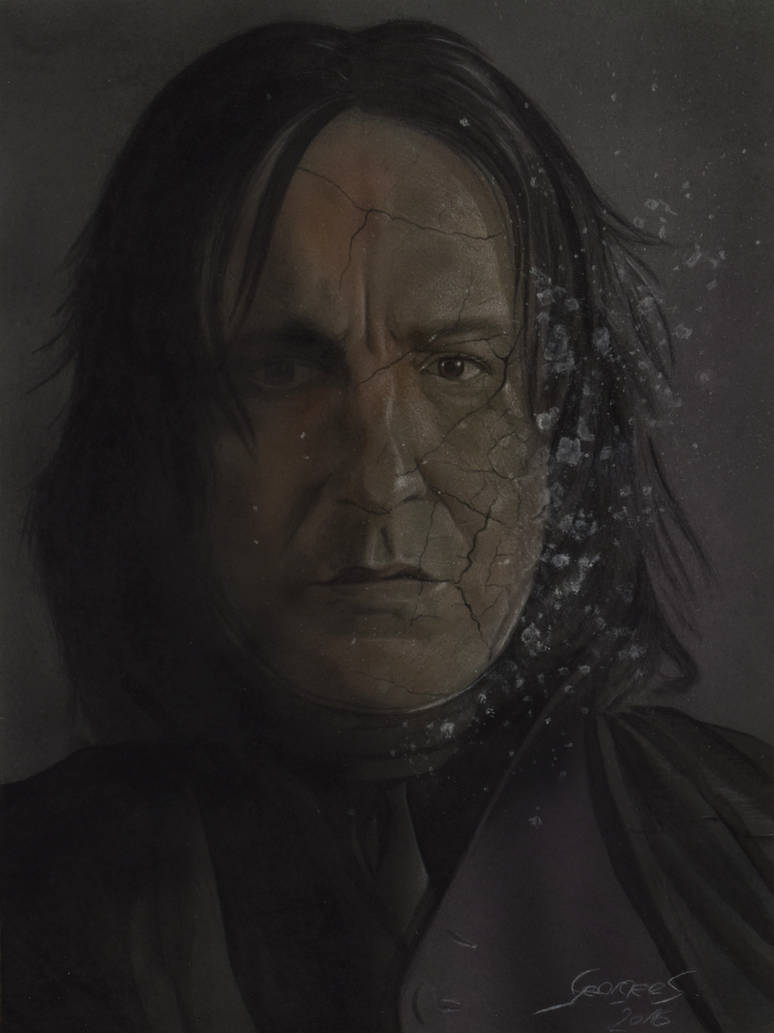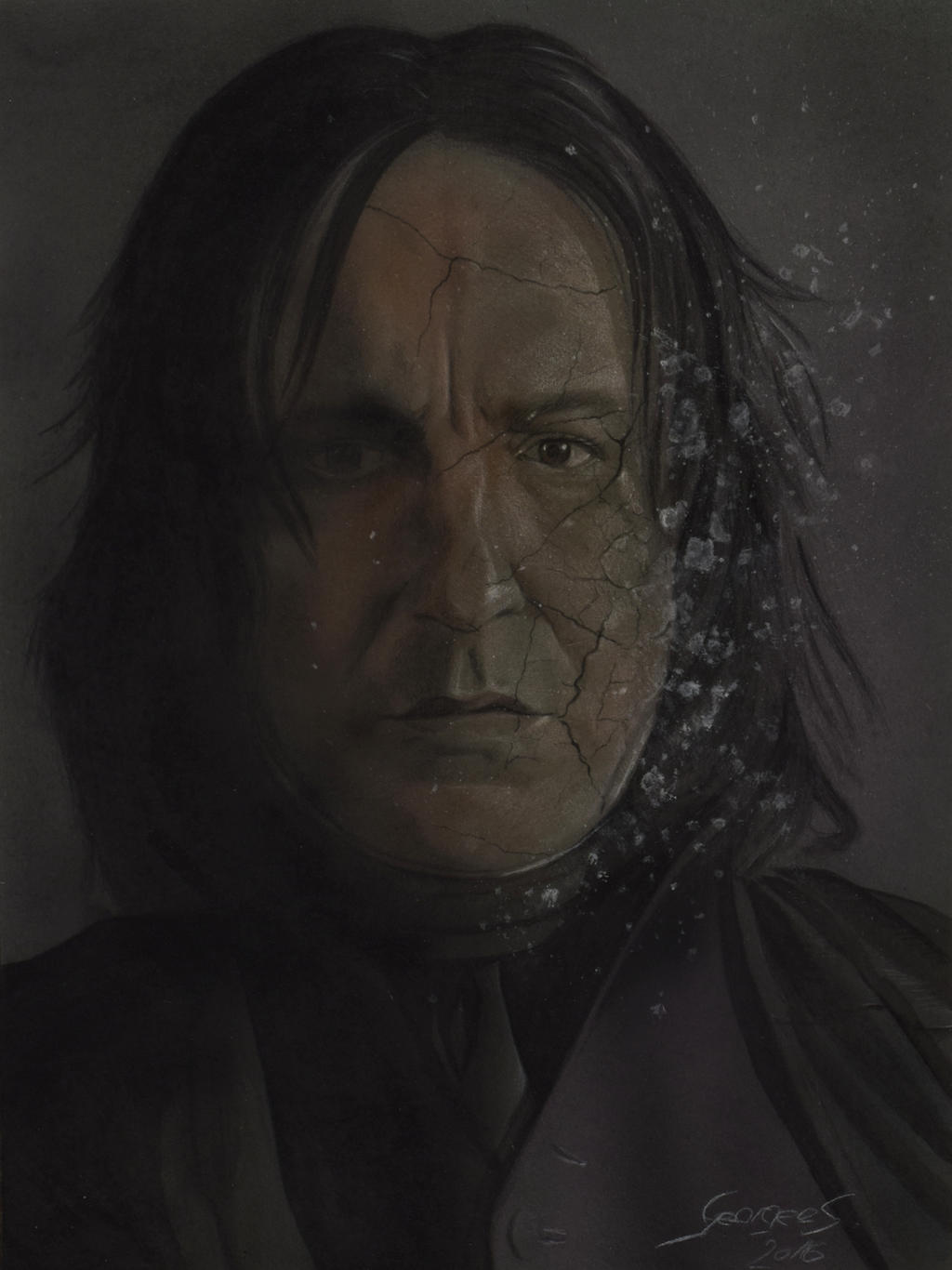 Just superb. What his portrait in the Headmaster's Office looks like now. I can see it animating and telling a scared first-year Slytherin a reassuring story of Snape's life. It wasn't nothing but misery--there was honor and skill and knowledge, too.
Reply

This picture nearly moved me to tears. Poor, unhappy man. You did a lovely job, both with the basic portrait and the special effects.
Reply

Reply
Nice work

Reply

Obviously this very promising display Mr.Potter, now turn to page 394.... (Sorry that was a bad joke, this is awesome though!)
Reply

I've never been a mouth breather in my life so far, for how ever long I was looking
at this, my mouth ajar (can't remember if I was breathing).
masterful!
Reply