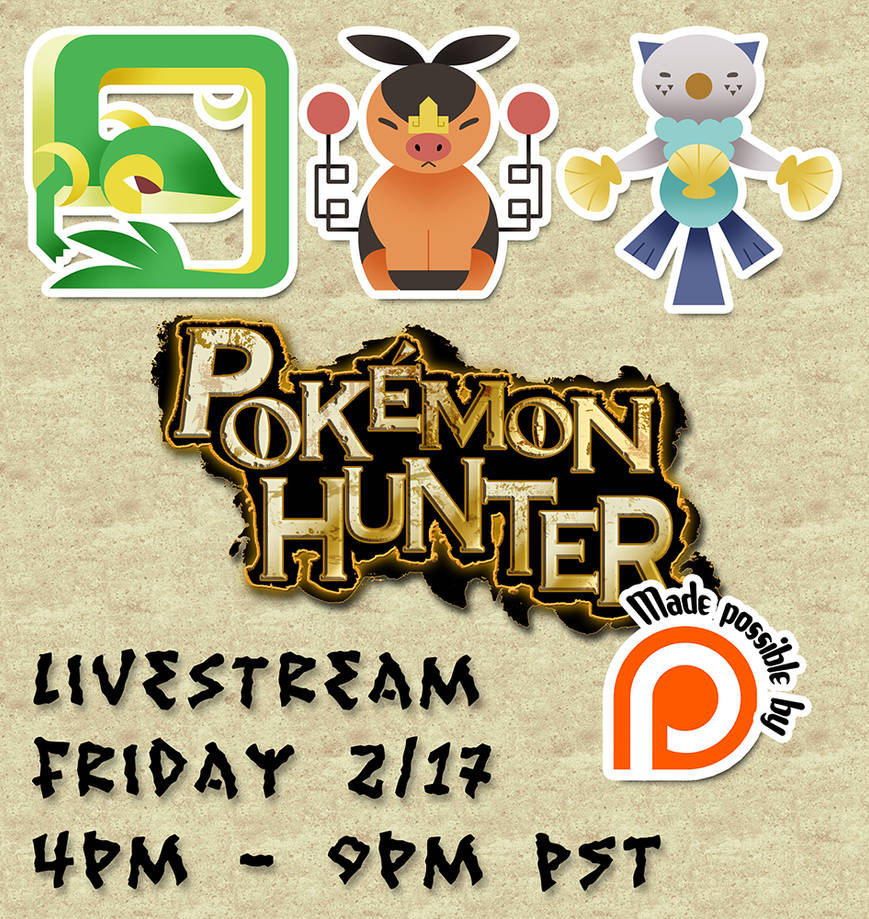 My Patreon got enough money for me to start up Pokemon Hunter again! To celebrate, I'm hosting a public livestream to kick off Gen 5! Want to watch me draw Pokemon? Ask questions? Get to know me, the artist (and my taste in background music)? Now's your chance!
The date is Friday, February 17th at 4pm Pacific Standard Time. It goes 'till 9pm or maybe later depending on how awake I am. It's gonna mostly be Pokemon Hunter but hey I'll prolly take sketch requests or something. It's pretty casual.
Here's my Twitch channel: www.twitch.tv/gryphonshifter
And here's my Patreon! www.patreon.com/GryphonShifter
Anyone's free to stop by and watch or ask questions!