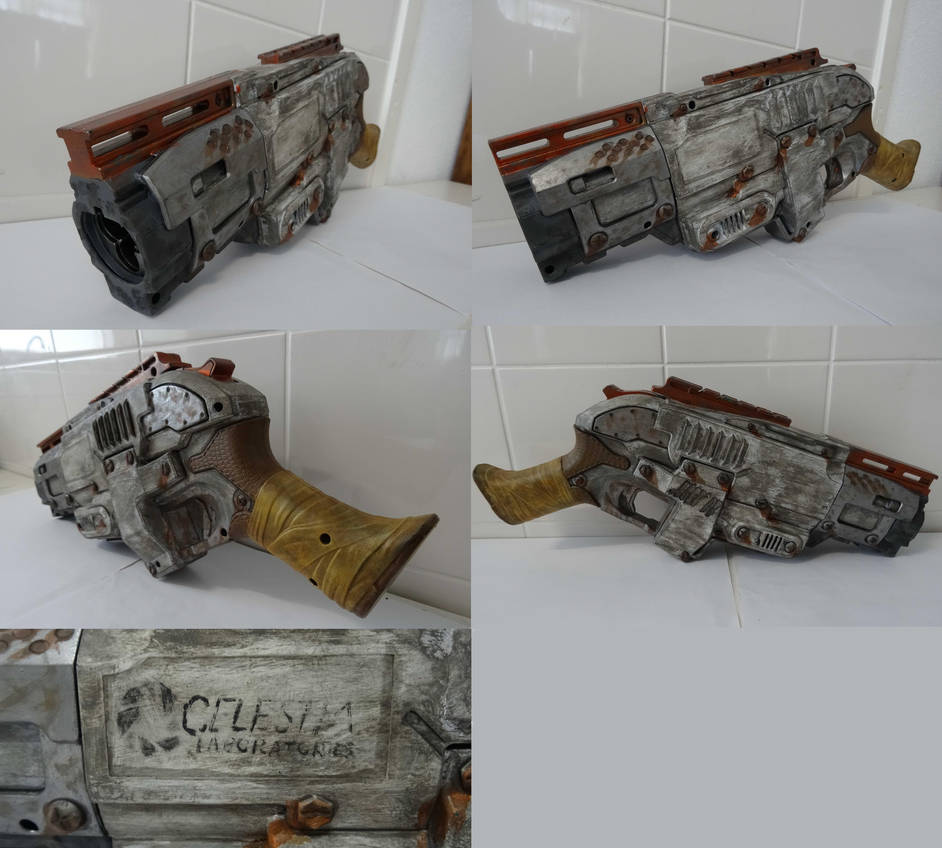 Watch
Made from a Nerf gun sledgefire.
(update) added a text to the side of the gun as a tryout how well it would look, im quite happy with it: Equestria laboratories , its from
Portal mlp by C
hristian Cerda
www.youtube.com/watch?v=i5f7zz…
Its heavy modded to remove its massive failings. (the stock gun has a range of 2 meter and its common for one of the darts to stay in the barrel)
-Removed the entire air restrictor that is inside the chamber and cleaned out the 3shell, also made the 3shell holes bigger as the darts get stuck
-sawn off the front of the gun to make a frontloader out of it so that you do not need to remove the 3 shell when reloading, after that i have glued a plastic-card plate to the front.
-As for the back it had this basket to keep your 3shells what made it huge and impractical so i simple have sawn that off and glued a plastic-card plate to it, now it got a better shotgun sawn-off look to it
Painted:
the body has been paintend white with a grey drybrush, the handle cloth also white but with a yellow drybrush.
all screws have been painten light brow with a rust wash, the metal parts got drybrushed light brown.
the copper got ligt an dark copper colours and then a green drybrush for the copper rust.
the plastic handle basic dark grey with black inkt slashes
WIP: how it was build
gruntoks.deviantart.com/art/Ne…