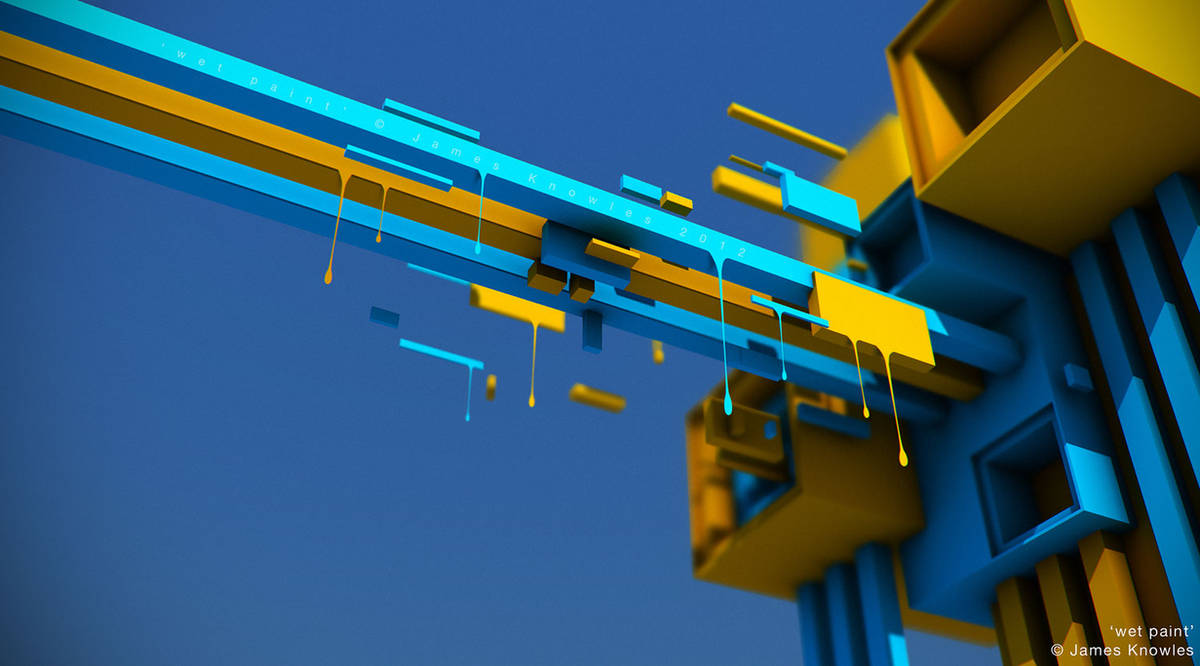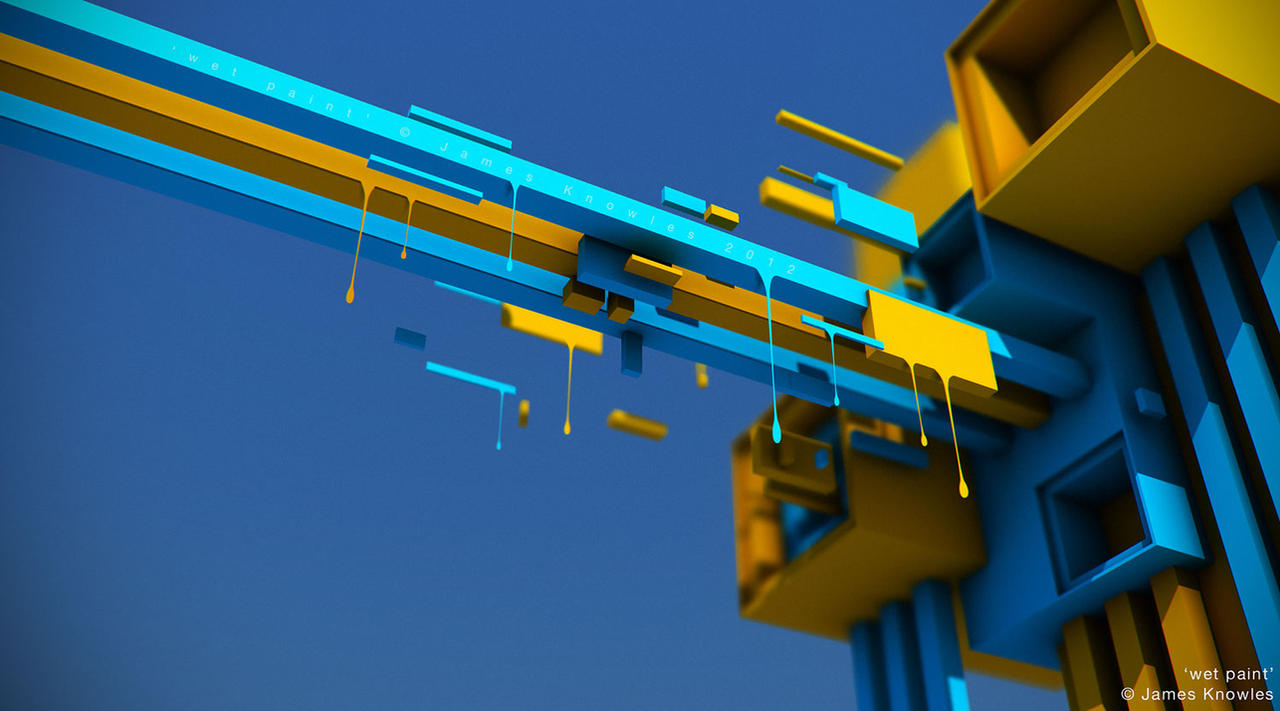 Just a bit of fun in Cinema4D and Photoshop. I had a few spare minutes after work today, so I created this.
I wanted to create something using just blue and yellow (Team Feisar for any Wipeout fans out there!)
Hope you like it!


Follow me on

www.facebook.com/pages/GrungeTV
-----------------------------------------------
IMPORTANT © COPYRIGHT NOTICE
The work contained in my gallery is copyrighted © James Knowles. All rights reserved. My work may not be reproduced, copied, edited, published, transmitted or uploaded in any way without my written permission. If you have any doubts about this matter, or requests email me at jaykay73@hotmail.co.uk
Using only two colours moved the droplets more in the foreground and the blur effect gives it this one "feeling". (I hope you know what i mean.)
The perspective is used pretty well but i think there could be even more droplets or more complex stuff in the background which then could be blurred which highlights the droplets in the front a bit more. But anyways the impact of the picture with the minimalistic style is very good, what i wrote there with the "more complex stuff..." is complaining at a high level.
I really love the minimalistic idea behind this picture, it's nothing special but how it's used in this is pretty nice.
Side note: Wipeout is a awesome game, played it alot, but i prefered to play with Team Pir-hana

Sorry for grammar mistakes or missused words, but i'm only learning englisch in school and still am only 15 which reflects in my grammar skills i think. D:
The Artist thought this was FAIR
2 out of 2 deviants thought this was fair.