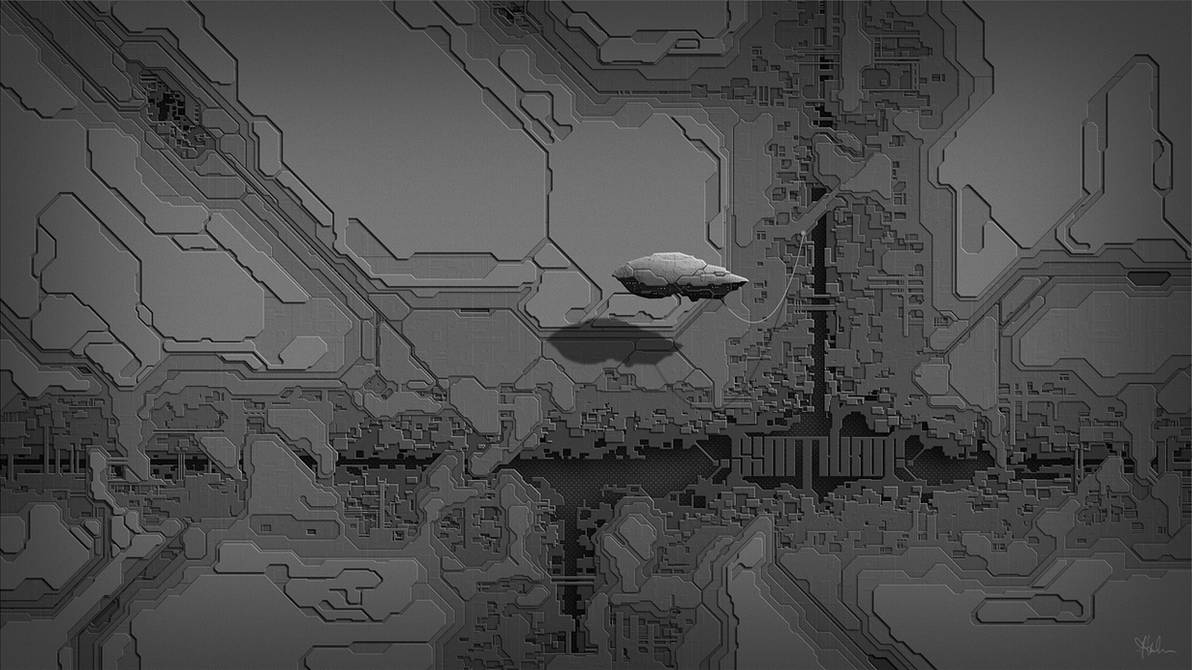 Personal illustration project using a simple but very effective technique as explained by *
soulburn3d
aka Neil Blevins.
His tutorial can be found on his website here:
[link]
All done in Photoshop, about 8 or 9 hours over a couple of days.
Hope you like it. Please show *
soulburn3d
some love!!
----------------------------------------
IMPORTANT © COPYRIGHT NOTICE
The work contained in my gallery is copyrighted © James Knowles. All rights reserved. My work may not be reproduced, copied, edited, published, transmitted or uploaded in any way without my written permission. If you have any doubts about this matter, or requests email me at jaykay73@hotmail.co.uk
First off, very cool image, and thanks again for taking my tutorial and running with it. I love the rounded corners on your secondary shapes. Were those all hand painted? Or did you use a technique like selecting an area and using the Smooth function in Select to round the corners? Great use of 45 degree angles, and I'm happy to see you've got areas of visual rest and areas of super detail, really helps move the eye around the image. Also dig the shadow of the spacecraft. And love all the overlapping levels. About the only suggestion I'd make is maybe a few smaller tertiary details on the larger primary shapes, nothing so strong as to clutter the larger shapes you have, you'll want to retain that, but perhaps a little bit of low opacity extra shapes to keep them from becoming too simple. Great stuff, can't wait to see more if you decide to continue pushing the techniques.
The Artist thought this was FAIR
10 out of 10 deviants thought this was fair.