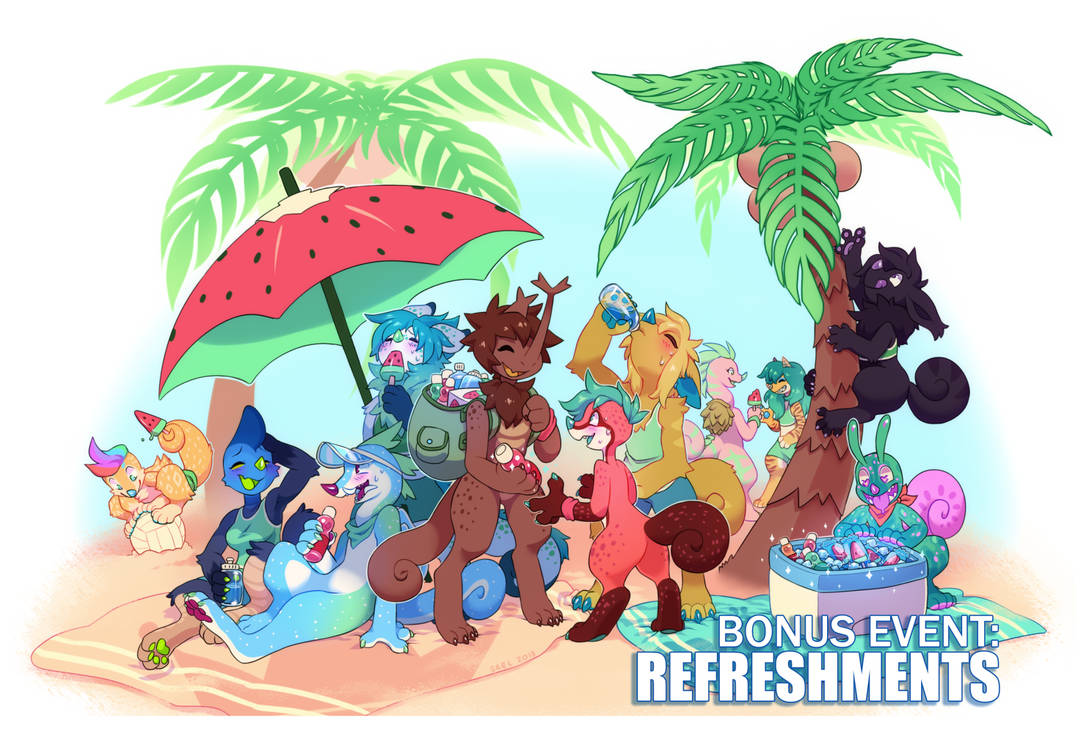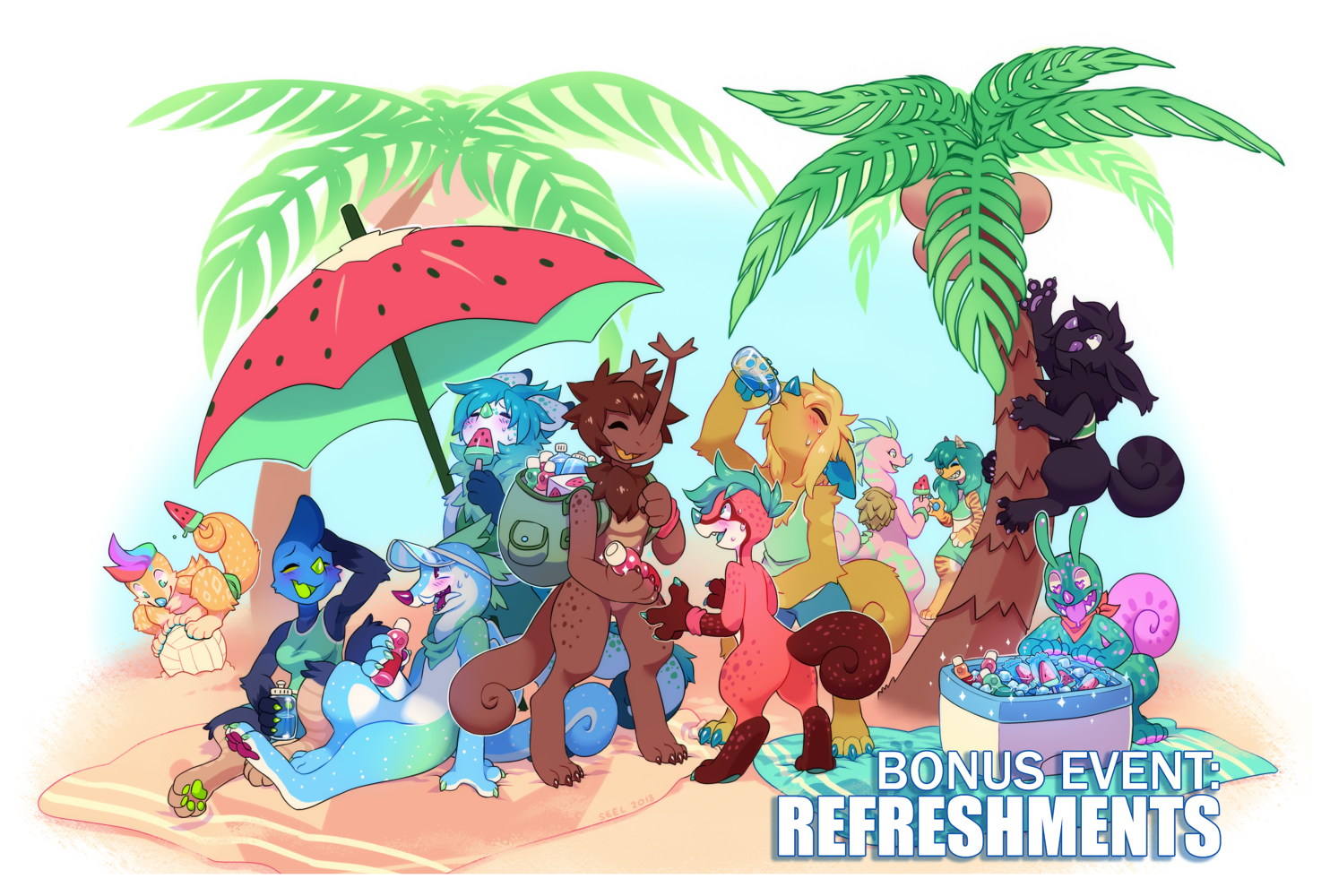 The first bonus event for the Summer Sports Festival happening within the
Chimereons
group!
Bonus events will pop up randomly throughout the event and will only last a short amount of time.
These are small prompts where you can participate quickly to earn your team a few extra points!
They will be judged the same way as other entries for the event!
Chimereons featured in this image belong to:
Azwix
SpindleSpice
inkrunner101
toxzombie
TheMidnightWolfRaven
OtterLynx
TailsrChime
katie0202
Caliguican
DayDreamSyndrom
MaeOwODay
TO ENTER, PLEASE REPLY TO THIS IMAGE WITH A LINK TO YOUR SUBMISSION!
What do we do?
Playing volleyball out in that hot summer sun gets pretty tiring and can work up quite a sweat! What does your Chimereon do to relax?
Do they get ice cream? Does someone bring a bunch of cold drinks? Do they relax in the shade and cool down?
The theme for this bonus event is
Refreshments
! Anything for your chams to relax, cool down,
and refresh themselves after their volleyball game!

Have fun and be creative

Submissions for this bonus event will be closed after 48 hours; Monday the 9th at 2pm JST
Join the group, membership is open to everyone!


Chimereons are a semi-closed species by ground-lion