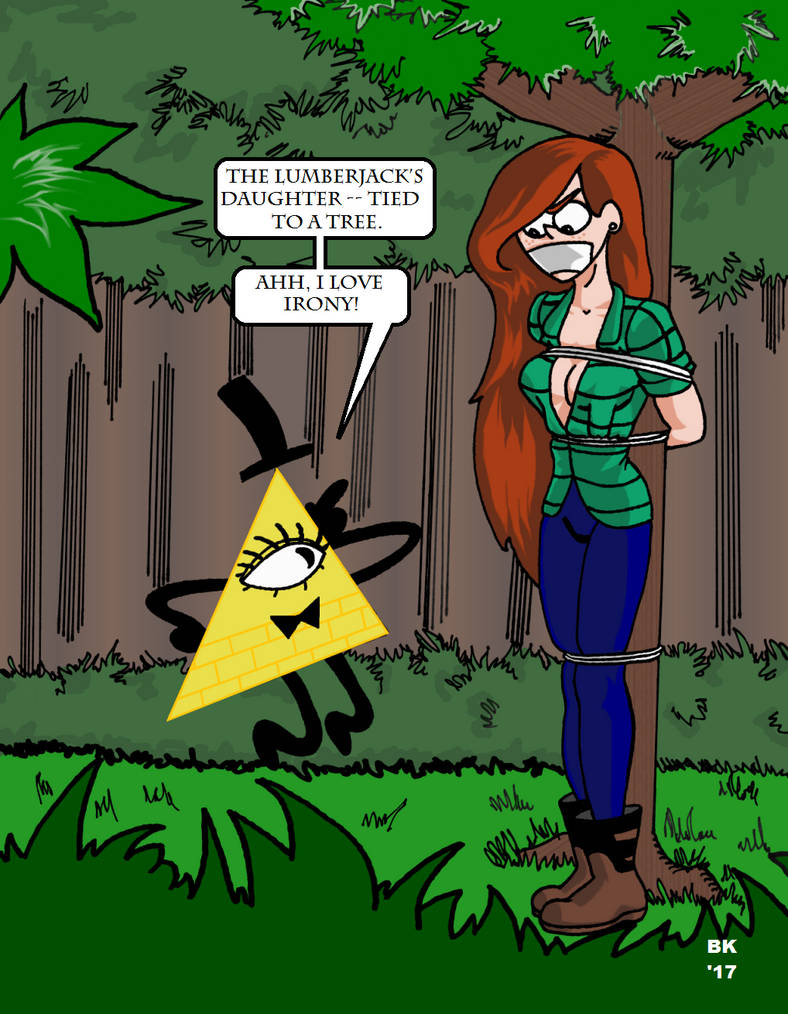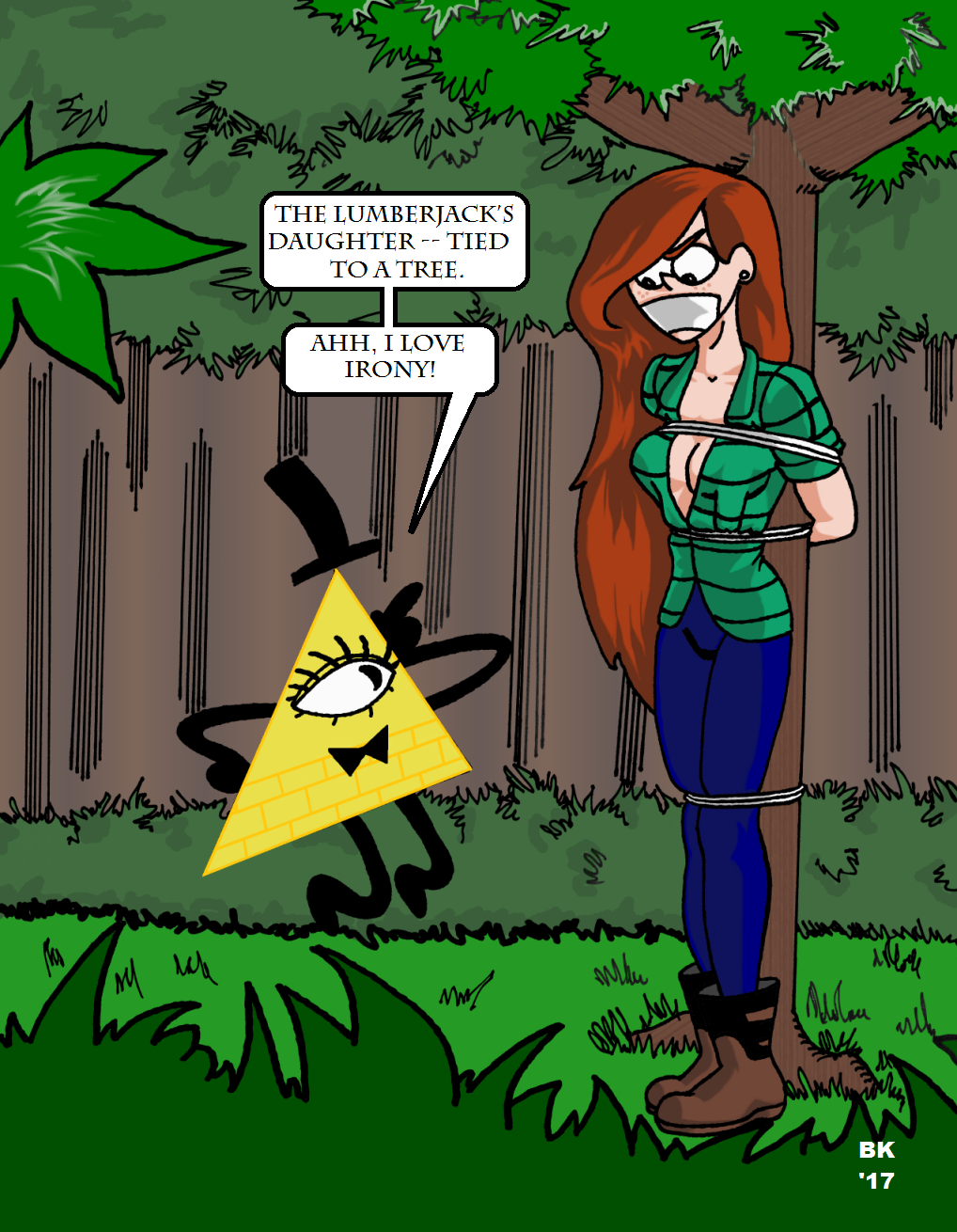 Watch
Bill Cipher wants to lure Dipper into the forest in order to ambush him and get hold of his body. And what better body to lure him out there than Wendy Corduroy? Plus, Bill can jump Dipper while he's standing there, frozen stiff, eyes wide and drooling. That's why Bill opened her blouse that far. (Why not just strip her? Hey, Disney XD still has SOME standards).

Of course that assumes that Wendy doesn't somehow get loose and kick Bill into the middle of next week. And she'd be only too happy to do it.

The picture came about when I realized that it had been far too long since I drew Wendy, so I set about to remedy that.