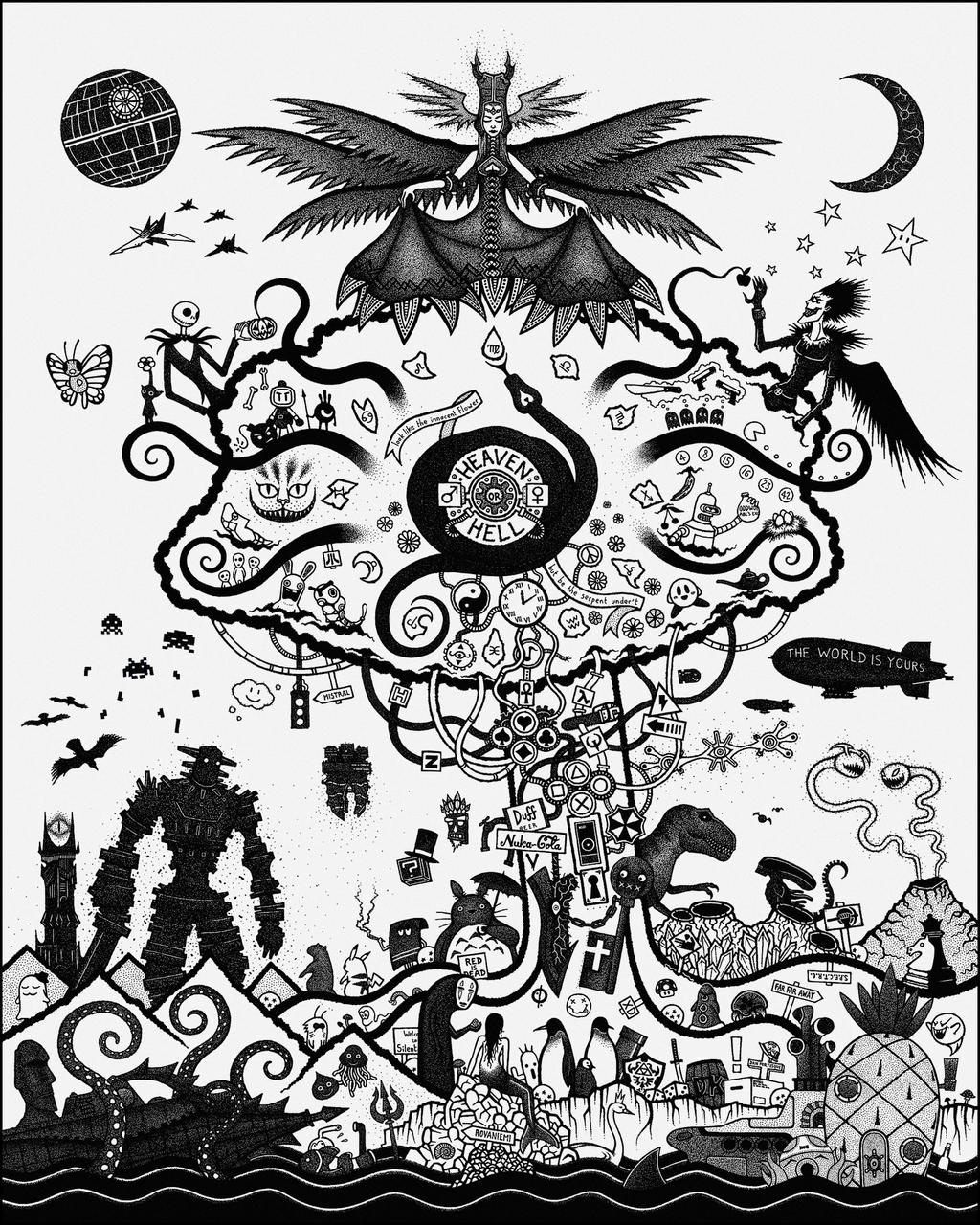 Watch
[ download for full size ! ]

Some kind of a better version of my Tower of Oiseau. It's a gift I made for a girly friend.

Drawing on paper.
About 250 hours of work.
Made in 2010.

There is a lot cultural references...
Not all my favourites bands/games/movies, just some of them.
Daily Deviation
Given 2011-04-11
Tree of Ultima
by ~
GrosDino
The suggester said: "
I really love it, there are more than 40 references from various video games, music and film. I f you start to look at this draw, you will spend a long time to find every detail.
" (
Suggested by BioHazardSystem and Featured by TommyGK
)