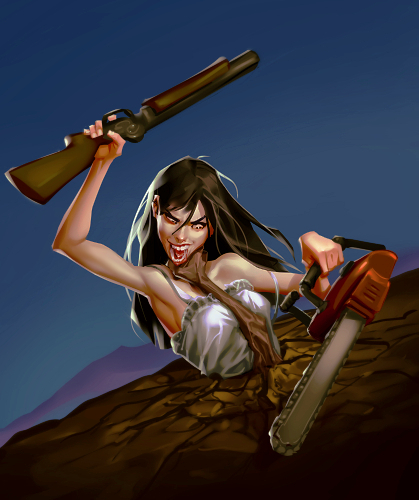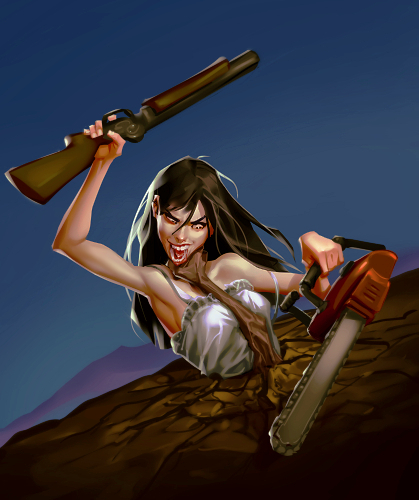 Watch
...still a little bit in Halloween-mood, so something silly to the end.


Very nice, love the overall composition and you have an awesome understanding of body proportions from every other work I've seen from you. Also your style is very cool.
Reply

Thank You very much!

It's still difficult to get some nice poses in this cartoon-style, but I'm working on it...

...
Reply

No Problem and I totally get you. I'm hot garbage at poses in general so you are in good company.
Reply

Cool atmosphere! This is beautiful
Reply

Shop smart. Shop S-Mart. YOU GOT THAT?!?
Reply

Reply

Reply

Probably one of the better remakes, actually. And hell, who doesn't love some boomstick action

Reply

"
The twelve-gauge double-barreled Remington. S-Mart's top of the line. You can find this in the sporting goods department. That's right, this sweet baby was made in Grand Rapids, Michigan. Retails for about a hundred and nine, ninety five. It's got a walnut stock, cobalt blue steel, and a hair trigger. That's right. Shop smart. Shop S-Mart. You got that?"

Reply

Reply