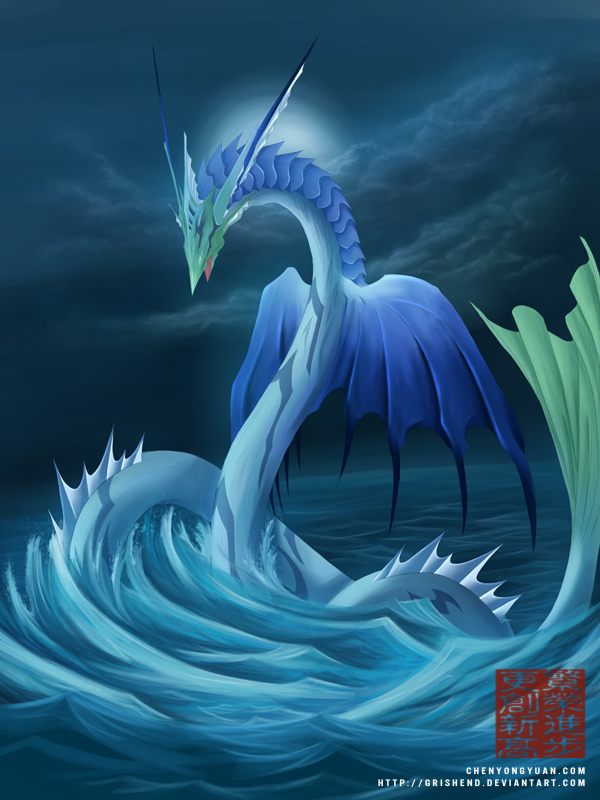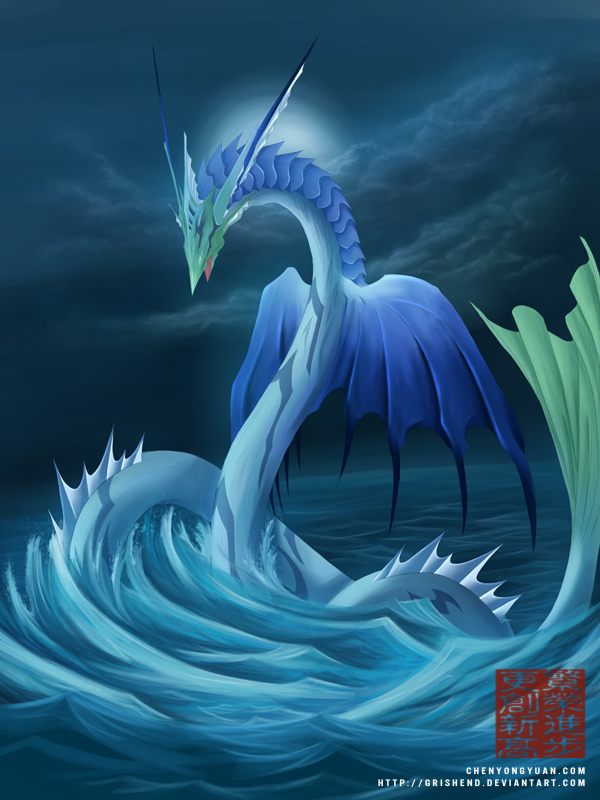 Leviathan is actually a Biblical sea monster referred to in the Old Testament. However, modern culture usage of the term Leviathan shifts the image of Leviathan from a sea monster into a sea serpent.
I tried to make my own summon magics, and since Leviathan is one of my favorite summon from the game Final Fantasy and I have tried to make it once, I decided to start with this one. However, I think it's still heavily influenced from Final Fantasy VIII's Leviathan.
Programs used:
Adobe Photoshop 7.0
Opencanvas 4.06
Comments and critics are highly appreciated. Please

if you like it as well.
Thanks,

=
Grishend