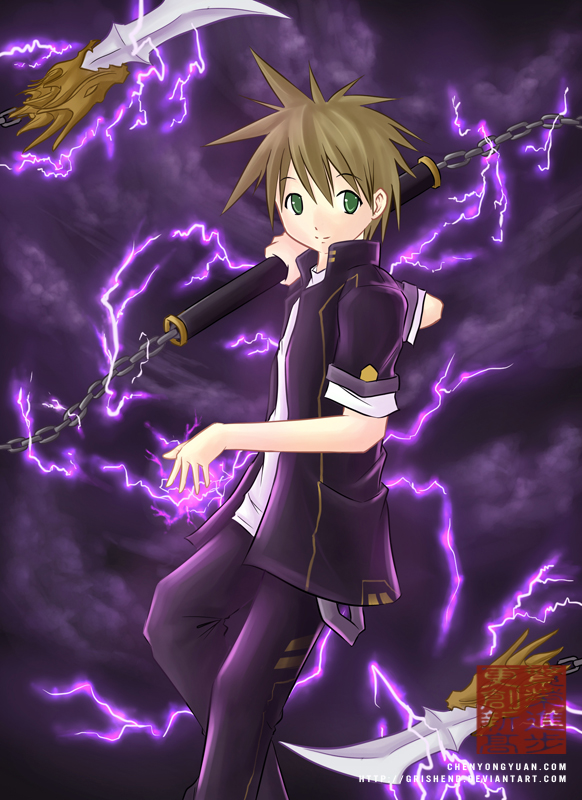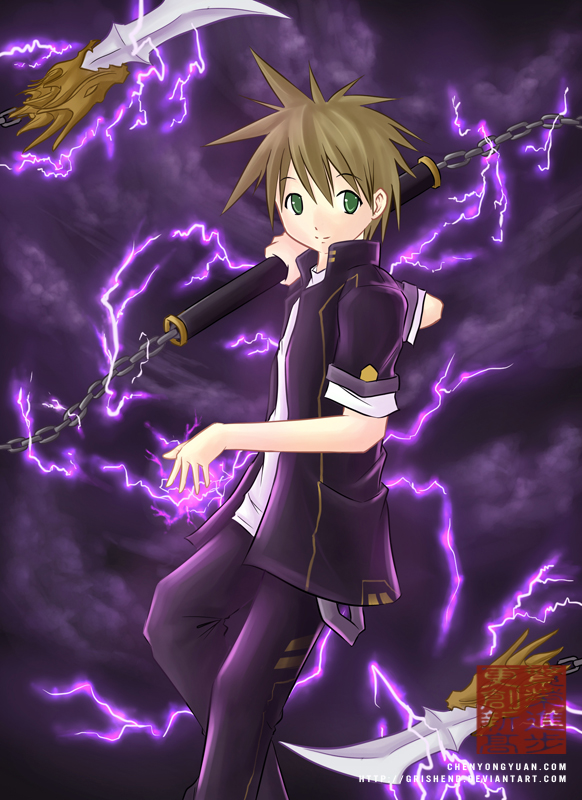 Program(s) Used:
Adobe Photoshop CS2
PaintTool SAI
Time taken: around 30-40 hours.
Gary Lecavalier - NEW ZEALAND
Affiliation: Imperial Army
Origin: Auckland, New Zealand
Occupation: Vice-Marshal of the Air Force
Weapon(s) used: Swallow (double-headed spear)
Gary is a bright and cheerful guy. He takes things easily and believes that the solution will come in the end. He has a tendency to be playful almost anytime, even in the battlefield, usually resulting in his average results. However, he can achieve almost anything if he put a lot of effort in it.
Thanks,

=
Grishend