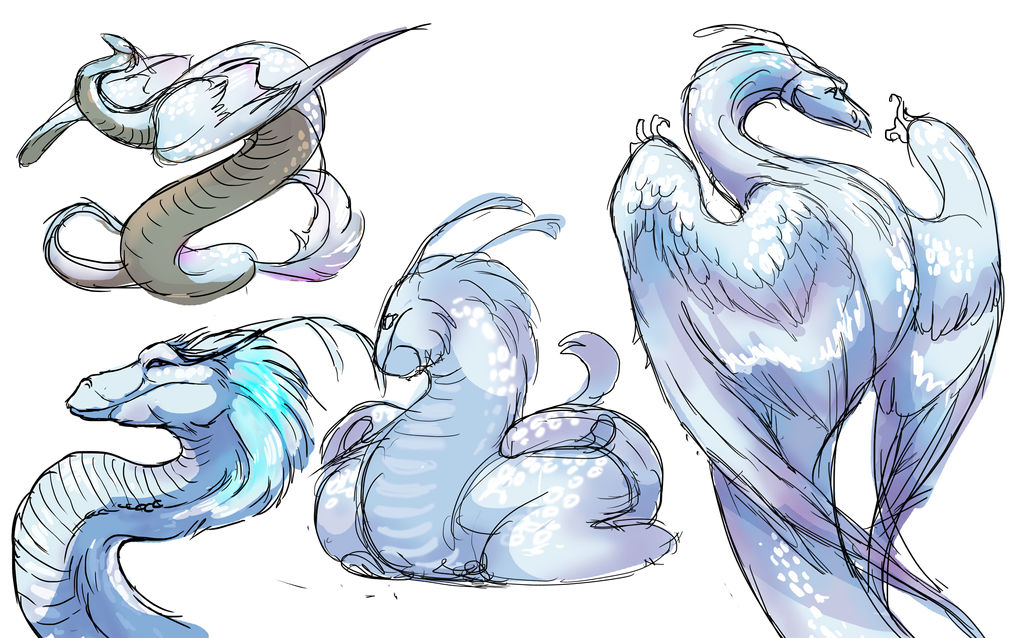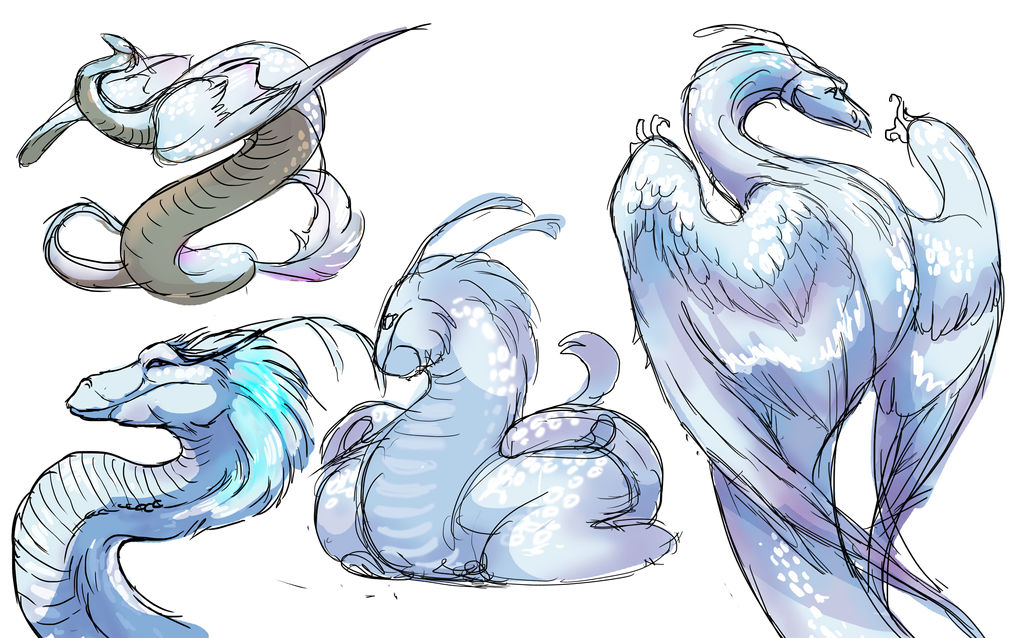 Please teach me how you draw!!!!!
Reply

This is so amazing. Your grasp of color and lighting is just incredible. We hardly ever see such brightly 'lit' creations, you do many dark and glowy types for folks. So lovely! And floof!
Reply

What a marvelous-looking amphithere! The pearlescence is a beautiful touch, too! Love it!


Reply

Oh wow, she looks so beautiful! I love how you captured her colours! And how she goes all twisty in the top left sketch! Her wings and her headshot are just perfect, I love it!
Reply

Reply

Reply

Reply