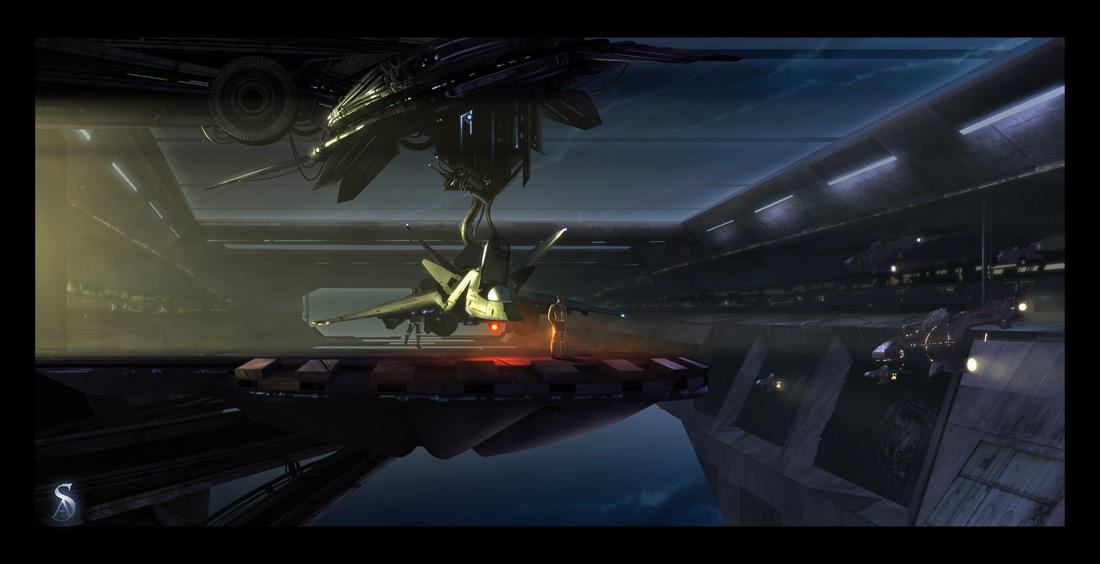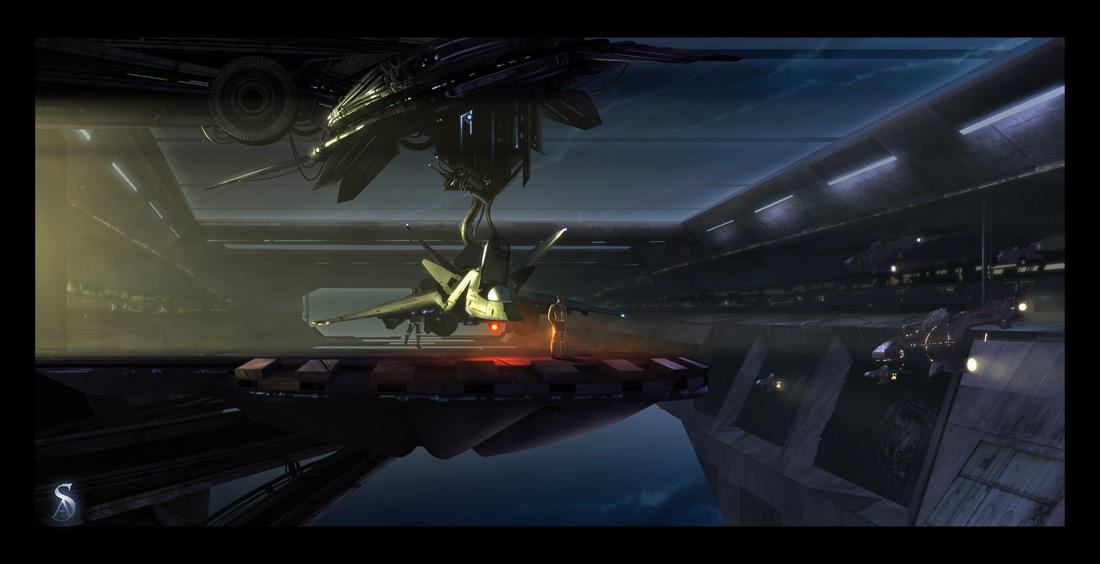 Watch
The Macedon battlecruiser is heading to a great war that will decide the fate of future mankind. While the vessel's captains sneak the enormous space vessel behind planets and moons to enter enemy territory undetected, battle crews prepared their gear and aircrafts for the secondary strike. Pictured above is Cpl. Nesson having his fighter-class S24 prepared with a fresh charge of ions and battle data being downloaded. To the right, you can see Alpha batallion's frigate platoon preparing for a sortie
to be continued...
--------
2/11/08: Updated with new version
Design notes:
I had this idea for some reason out of the blue, when I finished brushing my teeth several nights ago, so I quickly sketched it out and have been obsessed with finishing this since. When I started painting the background.. I realized what an enormous background this was. I had to bring out the big guns: 3d studio max 7. The background, or the battlecruiser itself is entirely modeled and textured in 3d by myself, after which I painted over it.
The foreground ship is not 3d, but rather hand painted.
>>>>Closeup:
[link]
>>>>Initial quick sketch:
[link]
>>>>Speedpainting/sketch/concept:
[link]
>>>>The rendered 3d model:
[link]