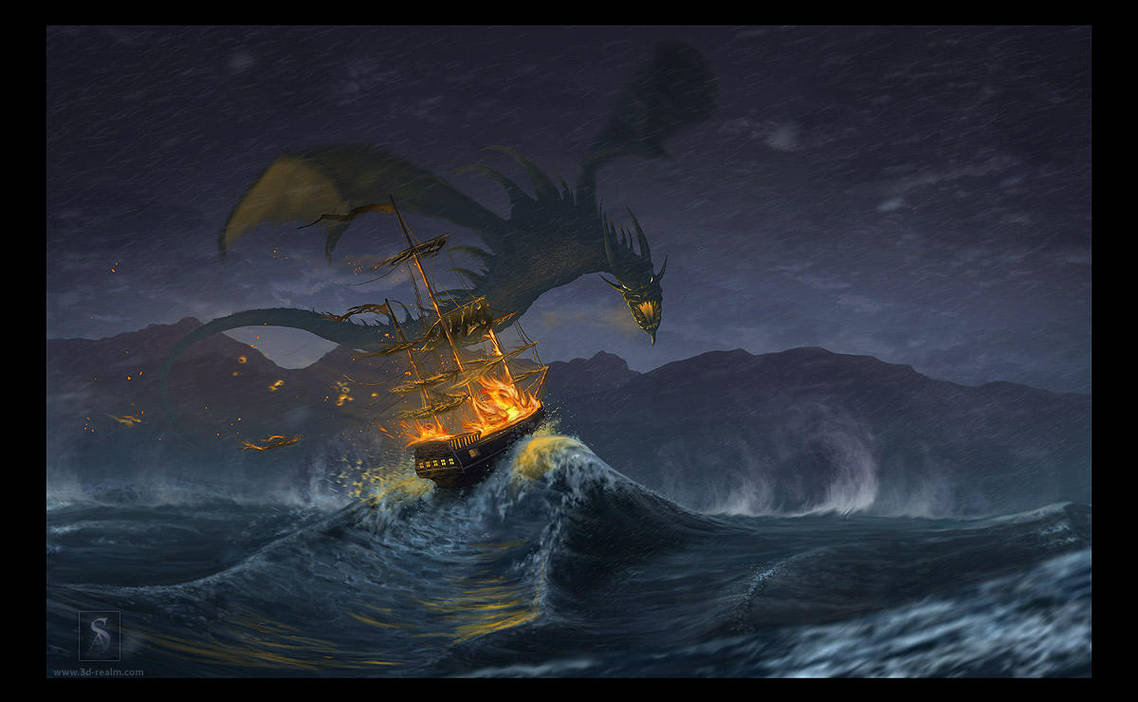 Watch
--After a long journey to the mysterious isle of Haddross, the Deathwater Pirates began their final battle through the rugged seas of the north to shore. Misfortune however, were in their fate. Haddross had always been guarded by the legendary Ferrod Serpent Dragons, known for their utter destruction of trespassers. It seems the pirate's maps lacked the relatively unimportant information, and so their trusty vessel quickly morphed into a useless floating torch.--
What can I say? Dragons, boats, fire and pure destruction. I love painting these beasts.
About 25 hours (one of my longest)
See the brush strokes closeup:
[link]
[link]
(original concept sketch coming soon, need to find it)
Tools: PS CS3, Wacom intuos and patience. oh.. and lots of boat references. lots...