Customs are closed until I finish core systems in my ARPG, this might take a while and I have no estimate when it will be open! >.<

Hello and welcome to the July comments! If you have questions please scroll to the bottom of this journal! >u
Before you do anything, or comment anywere, please make sure you read the CUSTOM TERMS OF SERVICE!

www.deviantart.com/griffsnuff/…

Since the TOS holds all the rules and the form you will be filling out after I accept your slot ,and of course the prices of what Griffians I can offer!

AND THIS IS NOT FIRST COME FIRST SERVE so no need to rush reading over anything!

---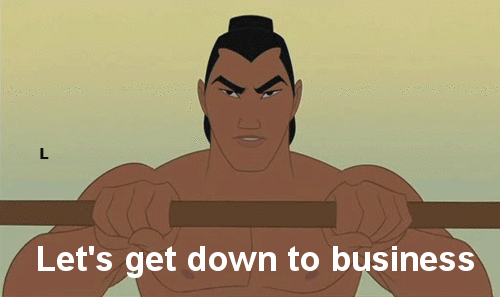 Hello there customer! Welcome to this weird sale journal. Let me break down how it works and what to do if you are interested to buy a Griffian from me!


1 - Your numbers!
Oi! so you might have heard about something giving you more numbers a while back for anything raffles. This is true! Here is a list of what you can earn in Bagbeans that will grant you more than 1 number per month for my Custom rolls!

+1 roll = making a order comment on this journal (duh : P )
+1 roll = Owning Trophies earned by the playing the ARPG
+1 roll = 50 Kindness seeds (without the use of multiply beanomutation)

This means each month you can gain a max of 5 numbers to win a slot! ( you can use up to 3 trophies to gain extra numbers if you have that many.) If you win one during the month, you can reply to your order comment to get an extra number added.


2 - Specifics!
Keep in mind that the comments will have numbers all over the place. Since customers can come and go, I will keep adding numbers and not reuse any number that is left behind, hidden or could not be used. Each comment provided will start on 1. So you can enter all of the comments if you are interested, and simply hide what you no longer want if you win a slot somewere.

There is also no specific amount I will take on each month. I will roll 5 slots at a time, and I have 20 days to finish all of them. If I want to take on 5 more as soon as I finish them I will, if I want to take a break before I want more, I will. Each month I will make new comments for people to apply to just in case! I will also be doing personal art, gifts, trades and sales/auctions whenever during the month if they are on my lists or I want to draw random things.


3 - Your Entry comments!
It is very important that you fill this out and use this when entering for a slot. If you want to change the order, you have to make a new comment and get a new number! this is to keep it less confusing for me, and that you take time to think about what you want.



Use HTML for links! (remove the 2 #'s for it to work)
<#a href="linktobank/artgoeshere">nameofbank/artgoeshere<#/a>

How the numbering and RNG works is all written in the TOS journal!



Username:

Payment method: ( paypal, GC/SC. Link the bank if GC/SC )


Griffian: (just write the type, not the theme)


Throphies: (link to bank) include only if you have one/more


KS: (link to ks bank)include only if you have 50+

If you are no longer interested , hide your comment or reply to it saying No longer interested so I can hide it.



4 - JULY COMMENTS TBA

While I am getting ready to make these comments, please go read the TOS and this journal and get to know it! And also scroll down to the Q/A section at the bottom of the journal if you have questions!


COMMENTS TBA
- Titan Griffians comment - comments.deviantart.com/1/7519…
- Main Griffians comment - comments.deviantart.com/1/7519…
- Semi main Griffians comment - comments.deviantart.com/1/7519…
- Companion Griffians comment - comments.deviantart.com/1/7519…

- Rebase comment ( TBA once I figure out prices, this will not be prioritized just yet)




5 - I HAVE QUESTIONS!
All Questions about customs and this setup, please go >>HERE<<