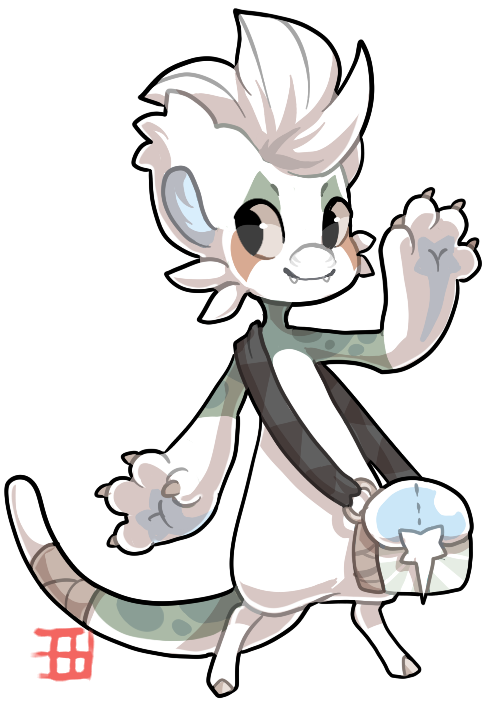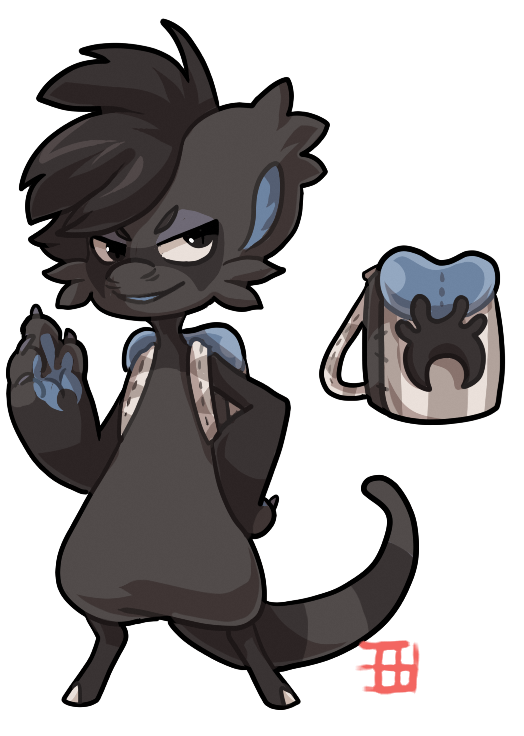 Maze & Haze the Mascots
Maze & Haze are all over the place! They do not know exactly what path they want to end up in, so they have a tendency to do everything at least 100 times. You'll see many different stories of Maze & Haze from their perspective and from others! Maze is extremely adventurous just like their caretaker, Quest! And Haze as well
Maze and Haze is as their name implies, full of directions and mystery!
They want to try
everything,
and isn't sure what kind of Griffian to be. They want to experience all walks of life!!
As the group's mascots, they are usable for
all
members of
Bagbeans
as a way to learn to play the Bagbeans ARPG!
Everyone who uses them will also make their own tracker of them and can customize them in their own chosen direction, customize their personality and skills and so on!
These characters belong to everyone!
All versions created of them will still be official, and if people want to draw other versions they can as well! So its a kind of multi-customizable shared characters!
---
Mascot's Rules and Information
General Rules


The mascots are usable as a starter Griffians for the
Bagbeans
group and sister groups.
Anyone can use The Mascots!
However, you
need to be a member
to use them!

You may use the Mascots if you don't have a Bagbean/Griffian. You may use The mascots if you
do
have a Griffians.
Everyone
can use the Mascots.

You cannot use someone else's design as your own!
You cannot use "free designs" of the Mascots. If you draw a Mascot that was designed or greatly inspired by someone else's design, it will be considered fanart/gift.
We want to see you make your own Mascot Variant. No co-owning Mascots!

In order to register your Mascot, you must draw your Variant first!
We will not accept the official Mascot art as your variants!

All art made of the mascots needs to be submitted to the
Mascot folder
. This includes The Mascot's Trials!

If you use these Mascot in any offensive way, you will not receive any rewards or peanuts.

Maze & Haze belongs to EVERYONE.
They can
not
be traded or sold.
If you purchased or traded for a Maze, then you've been ripped off. We do not hold any responsibility for your losses.
You earn Peanuts, not Peas!

The Mascots does not earn peas.
You don't need to count their peas. There's really no point to it. They're already of Royal status!
You also do not earn peas if someone else draws your Mascot variant.

The Mascots earns peanuts instead.
Every time you draw a full body Mascot, no matter who the Variant belongs to, you earn a peanut. Consider the Mascots your foster children, and not one that's completely adopted. You're drawing the group's character, so you earn peanuts for drawing for the group!

You do NOT have to keep peanuts earned with the Mascots separate from your normal peanut count!

You do not earn peanuts if someone else draws your Mascot variants.

Human versions of the Mascots do count for peanuts.
Items

If you have the item and it's compatible with the Mascots, you may use it on the Mascot regardless of how you got it. If you buy from someone else or earn it through an activity or through your other Griffian's trials/classes/training, you can use it!

Items Earned by the Mascots are no longer
soul bound
to the mascots, unless the item is specified to be Griffian bound!

You can only change the color of the mascot's hair, and use white/black dye (white for maze, black for haze) on The mascots. You can not alter the base color, but you can get rid of Maze's green areas, and Haze's blue areas if you want a solid color variant!

For a list of all the Items that can be used on the Mascots, please visit the
"Mascot's Edits to Official Information"
journal.

If you have a Lovebean and cannot find someone else to be its caretaker, then yours or someone else's Mascot Variant will do the trick!

Since the Mascot's are
Event Beanotypes,
they get +1 extra Event seed whenever they earn one.

The Mascots are allowed to do trials. All of them, just like a normal Griffolk. The only exception is the Ally trial, they can't do that one!

This includes Caprian and Fluffian trials. They'll have to go through Immigration, but it's still possible!

The Mascots cannot do any Time Activities.
No Time Tree, Time Flower, or Time Pool!

The Mascots CAN go on Quests!!

The Mascots CAN do all training types except Companion training!
They
can
have Griffolk for friends!
If you draw your Variant with someone else's Variant, that does count for Social Training. Just be sure to point out which Mascot belongs to whom!
The Mascots's body colors can be VERY SLIGHTLY altered in saturation and brightness, but please remember if you change it too much you can't register it. You cannot change The Mascot's Base color. But you can alter/cover up the markings with a body dye potion using the base body color. (you can either remove the markings completely and match it with their base color, or cover up parts of the marking areas).
You can choose your own backstory, personality, skills, and gender for the Mascots. Remember, they want to experience all walks of life!
Mascot Multiverse theories are fun to think about, but they are
not canon.

The Mascot's bag can be turned into a backpack or a belt. You can change the strap's colors/materials as well. Just like with any other Bagbean! you can buy more than one bag and change that one how you want with the correct items
---
Questions?
If your questions has to do with the Mascots, then it goes in the proper thread in our Q and A journal!
[Questions Link - TBA]
Please do not comment elsewhere on this journal, just to keep it clean and tidy!