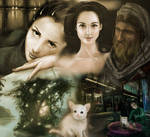 Introduction
Over the years I have produced a range of tutorials on artistic use of the computer. Most of them concerns rather general concepts and can hopefully give something regardless of which program you are using or even be of some interest for traditional, non-digital artists. Some examples of my art can be found in the
gallery
.
That said, to get the most out of these you should know that I mainly use the open-source image manipulation program
GIMP
. I also work a lot with the painter program
MyPaint
. These are both very powerful programs capable of great artistic expression. Being open-source programs, they are both legally free to download and use without any cost. They exist for many platforms, including Linux, Mac and Windows, so they are worth trying out if you haven't already.
The tutorials listed below tend are (very roughly) beginning by covering the basics then going onto small tricks and particular effects. They then gradually expand into bigger projects and creating more complete works. You don't have to do them in any order though - the latter ones may on occation refer back to the earlier ones, but it shouldn't be a problem. If you are just starting out in making art on the computer in general and GIMP in particular, I suggest checking out the first few at least before trying the larger ones. A lot of people have, creating some really cool stuff from them in process!
Each tutorial has an image (which might link to the deviation being created) and one or more links. The links lead to the actual tutorial. If one link is down, try another one. All tutorials are hosted outside DA, such as on GimpTalk or on my own website.
Oh, and if you like these tutorials and want to bookmark/fave them, you can fave this journal entry or the
tutorial deviation
.
Tutorials, in rough order of complexity
Setting up GIMP for artistic work (also Beginner's level airbrushing)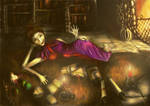 Draw an eye in 5 minutes (Text + YouTube video)
Pencil drawing -- use the pencil, smudge and eraser tools to create a b&w character concept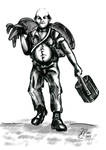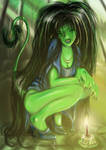 Portrait painting from beginning to end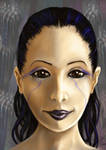 Planning and drawing battle-worn cyborgs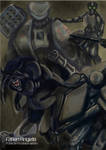 Paint a lush landscape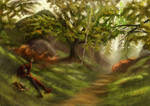 (Note: Text is still there, but this one is missing images)
How to handle and plan a large painting project in GIMP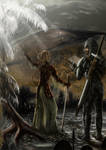 Water in Nature - MyPaint+GIMP tutorial
www.linuxgraphics.ru/articles.…
- russian translation by prokoudine)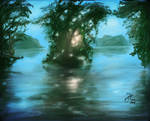 Comic Making in MyPaint, GIMP and Inkscape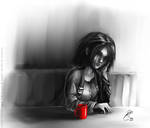 The River tunnel - MyPaint+GIMP show of work process (not a full tutorial)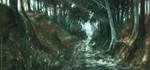 Technical tutorials:
Getting Wacom drawing tablets to work in GIMP (Mostly Linux, but also for Windows/Mac versions of GIMP.
Making timelapse videos on Linux - goes through how to make a timelapse video using open-source tools in Linux (2016)
gimpchat.com/viewtopic.php?f=2…
Timelapse videos (selection):
Some of these are annotated and may be interesting in order to see the actual workflow of creating a full image.
Looking Out
[link]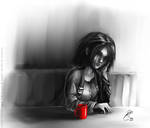 After Rain comes Fire
[link]
No Comfort in Light
[link]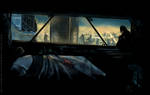 Vaettebron
[link]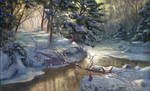 Watched Wave
[link]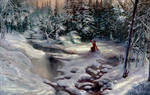 The Sleigh trip
[link]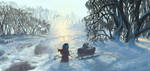 Enjoy! And please comment (on GIMPtalk or here) if you find something of interest.
.
Griatch
~~~
If you are interested in the art tutorials I have done, you can find them here: griatch-art.deviantart.com/jou… .