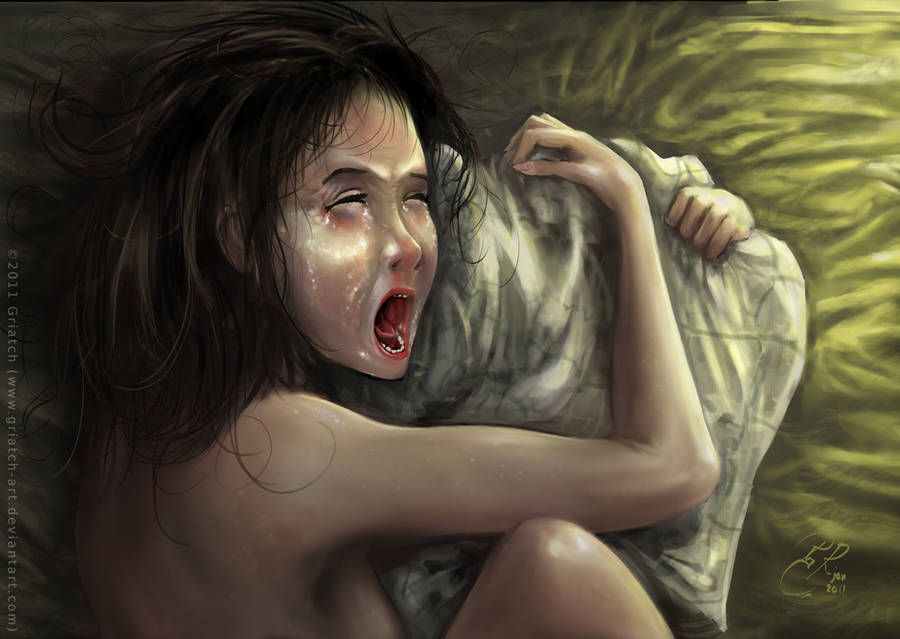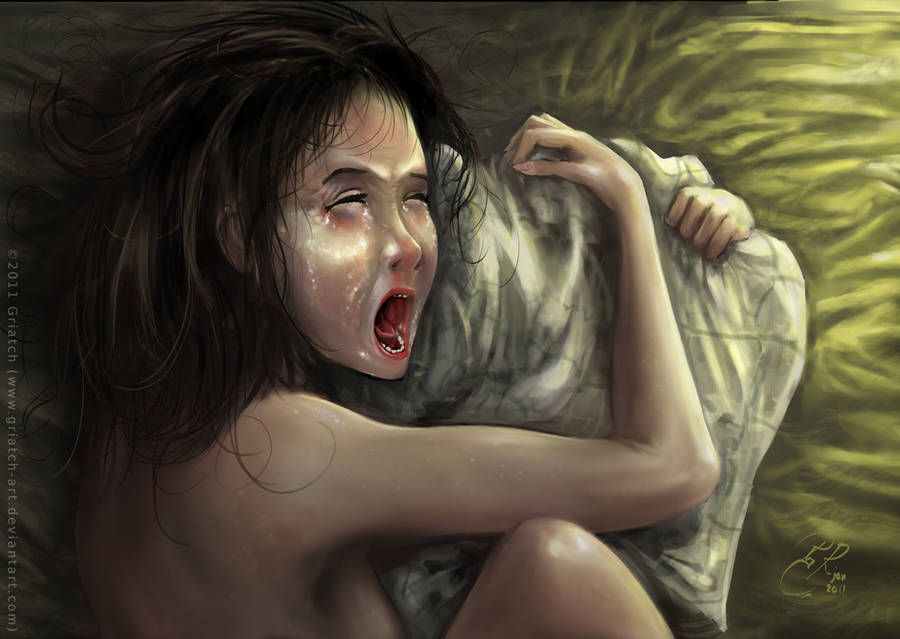 Watch
The grief.

The title should explain it well enough.

Exploration of a more seldomly seen facial expression. We humans automatically react to faces, also painted ones - I found myself subconciously grimacing when painting this one. Also played a lot of Clint Mansell's Lux Aeterna when painting this, it fits very well.

Make sure to look at the large view, there are lots of details. As usual, feedback is appreciated!

EDIT: Updated some details after critique (thanks!)

MyPaint + GIMP
.
Griatch
This work is very impacting, and there are a lot of things to like about it.

The hair is excellent, as are the rumpled sheets and pillow. I think you did an excellent job capturing the mottled "been crying" complexion, particularly around the eyes and nose.

However, there are a few rather serious issues with your painting as well.

1. This painting has Magical Sideways Gravity. Her tears are running toward her this despite the fact that she's laying down. Seems they should be pooling in the eye socket and running across/around her nose instead.

2. Her skin on the arms and legs looks kind of like a shiny fabric rather than skin. Maybe it should be less streaky and the highlights less extreme.

3. Her wrist seems to bend twice. Once is pretty much where it should be, but the other implies a bend in the middle of the first phalanx of the thumb.

4. Seems to me that once you are to the point of bawling/wailing, your brows come down and scrunch together, giving the top of the face a drawn-in look. Her facial stretching seems more like the shock/surprise portion before the real grief hits.
The Artist thought this was FAIR
8 out of 8 deviants thought this was fair.