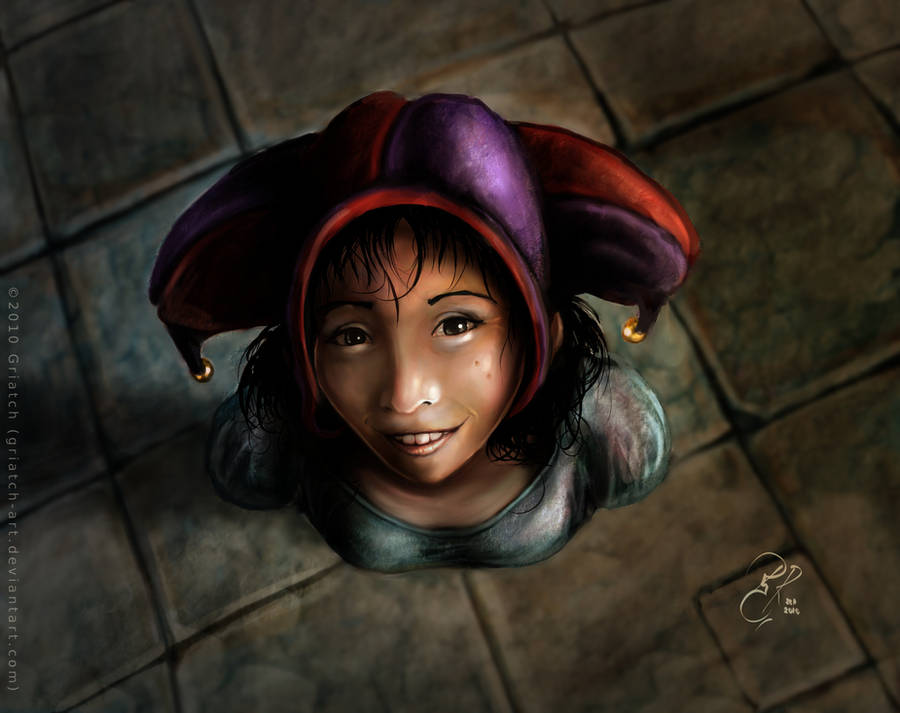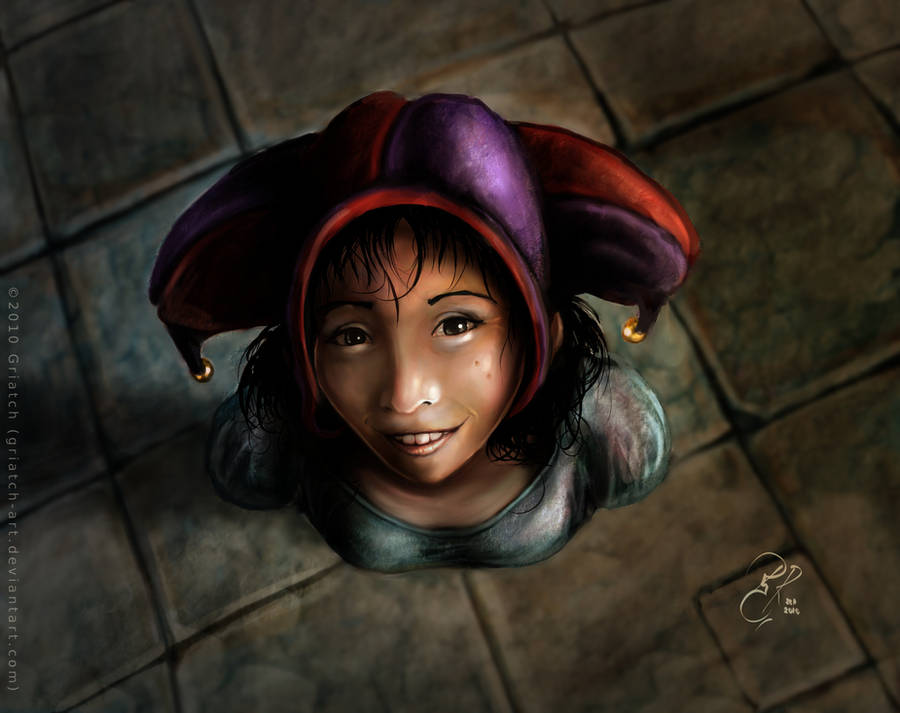 Watch
... Of course she's completely innocent! Could anyone ever doubt that smile?
Trying out a little trickier perspective. The Jester can be found elsewhere in my gallery too, she's a rewarding subject to draw, mostly because she makes me smile too.

And yes, she's really short. And with one heck of a grin.
Other images of the jester (in this style):
MyPaint + GIMP in equal measures.
Comments and critique welcome as usual!
.
Griatch
Your Jester pictures just get better all the time.
One thing that I like about your Jester pics is their candid feeling. It's something you don't see a lot of in fantasy art. Reminds one that life isn't all daring do and feats of skill.

I think your use of light in this image is really solid. The highlights and shadows are very consistent, and you've done a great job creating the 3d contour of her face in particular.
Her eyes and smile are both extremely realistic.
The flagstones below are also nicely done. Good use of soft lines and cool color to imply receding into the background.
I mentioned in the comments that I thought she was supposed to be emerging from the floor as if by magic. I think I have figured out a couple of reasons why I got that impression. 1) Shadow. Her shadow lines up more or less exactly with her bust, just as it would if she were coming out of the floor. I think that it would probably taper a bit more relative to her shoulders and chest as it went down to her feet beneath. 2) arms. Her arms seem to disappear rather suddenly. Once I "fixed" my perception I figured that she is probably standing with her hands behind her back, which would make her shoulders just right. But in conjunction with the other visual clues, it thew me off.
An excellent job, sir!
The Artist thought this was FAIR
3 out of 3 deviants thought this was fair.