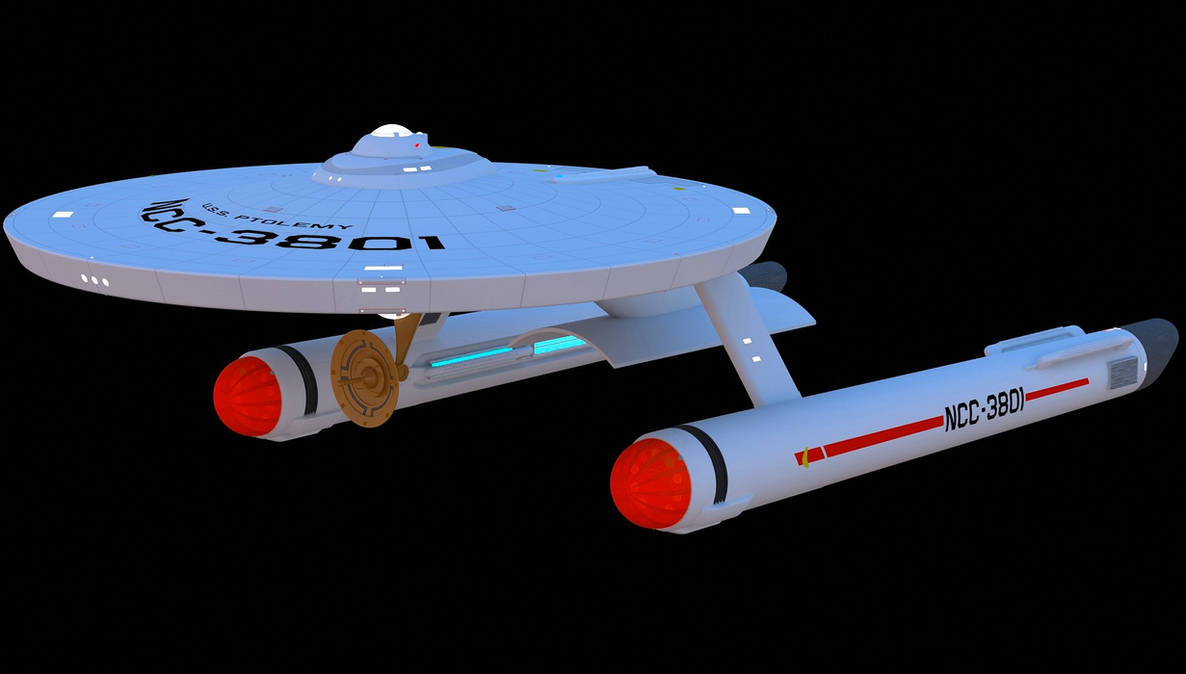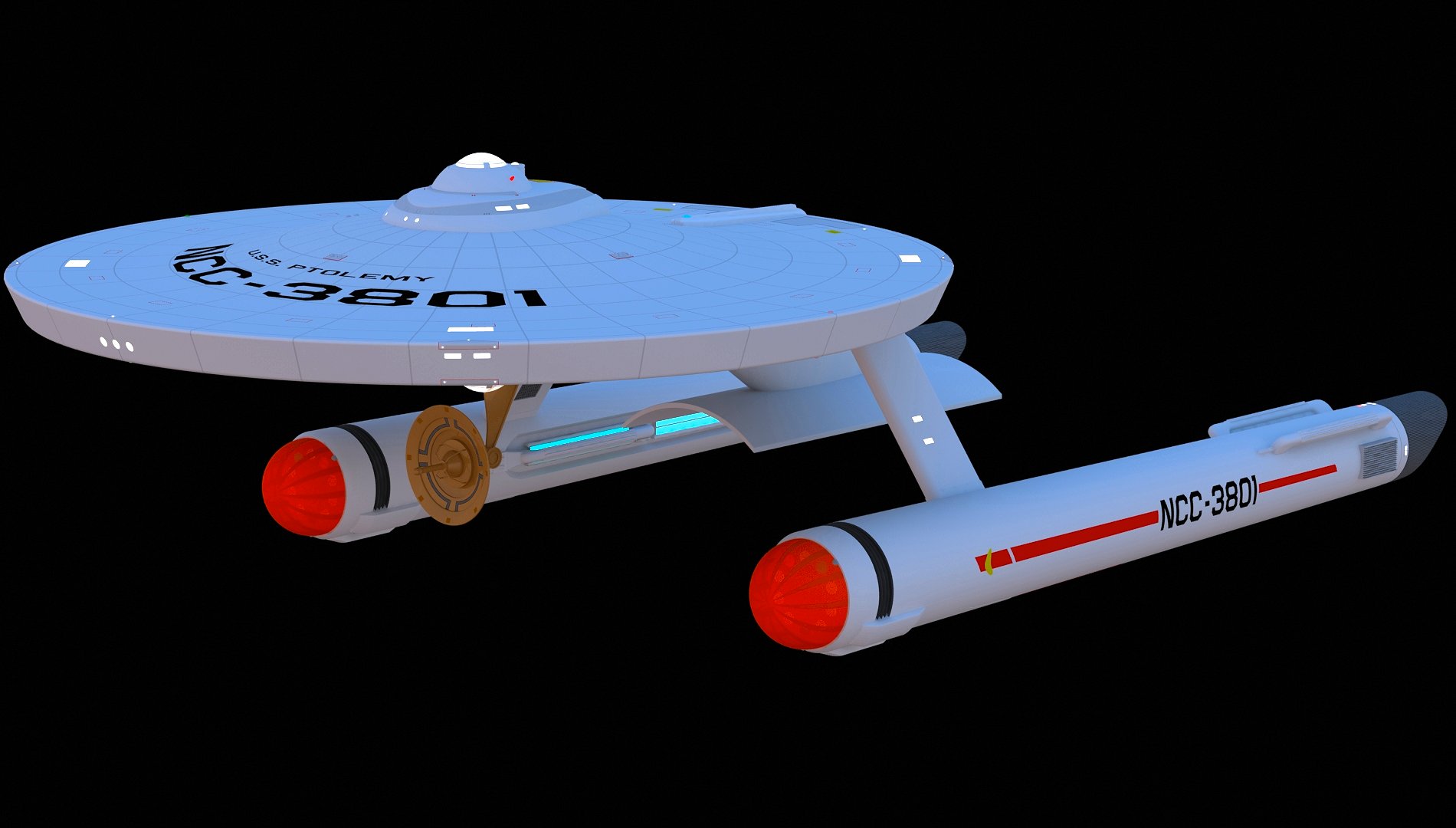 The Ptolemy Class Transport Tug. All I needed to build was
the cargo pad beneath the dorsal section. All other parts
are from the Connie and Destroyer/Scout models.

Eric

I'm appreciating your passion for things TOS. How soon before she can come out and play?
Reply

Are you going to publish these? They're awesome!
Reply

Yes, when I complete the registries, I'll release the parts for the Kitbashers, and the completed ship classes
with their registries. I hope to UVmap them someday, but right now, they are to complex for my newbie UV skills.
It's why I used MATs and modeled registries for all the markings. I have to admit that it worked better than
I expected.

Reply

That's the way I did my ships, too. Hard-modelling registries and pennants are easier than creating them via mats.
Reply

True. Event when I master UVing, I'll always suck at textures.

Plus, hard modeled registries and markings using MATs won't pixelate when you get close, and textures always do.
Reply