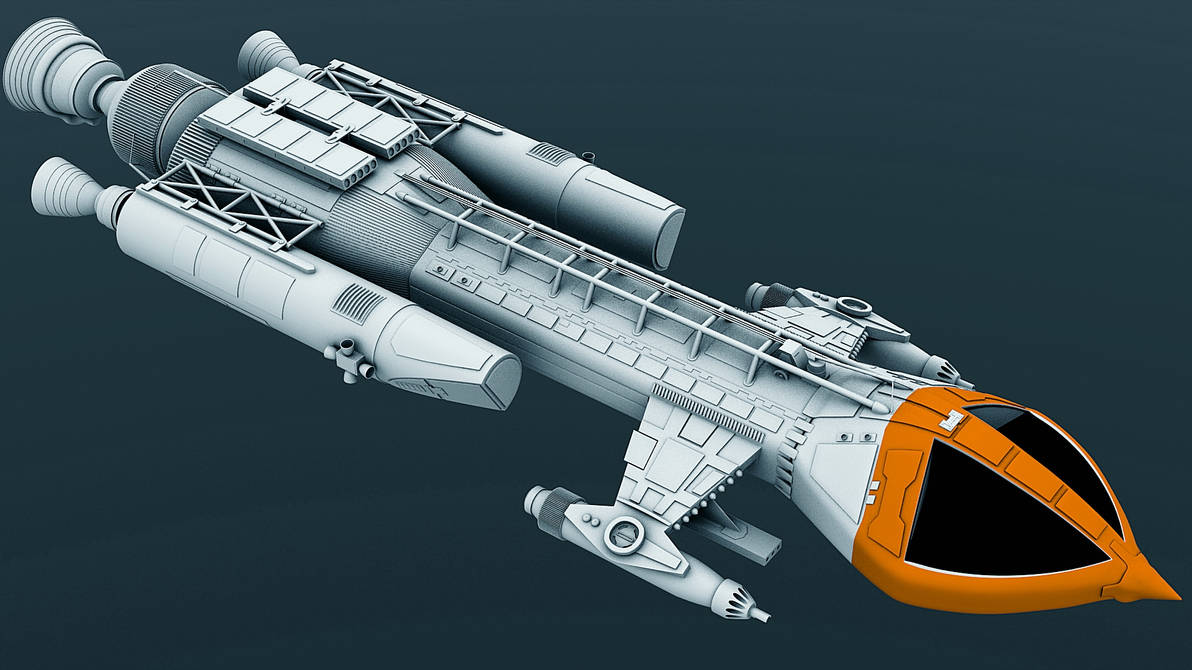 Watch
I decided to start grouping polygons into Material groups for coloring what I've done so far. I've three more nurnies to do on her back, about a dozen on the booster engine,
about the same at the back of the fusion engine section, then I can finally do underneath which looks terribly bare compared to the rest of her.

Eric

It's really looking good.
Reply

Detail, alas, has a price. I think she's going to be as 'poly heavy' as the Eagle.

Reply

I know that feeling. When I had to build a house for Nova Trek, I thought I was building a monster by the time I was done- the file was that big.
Reply

This is absolutely astonishing. The detail is just immense and it's been a pleasure to watch it come to life.
Reply

Heh. I'm looking foreward to getting her done, then seeing what you can do with her. My basic texture is fine for a ship
fresh from the manufacturer. You make them look hard worked and lived in.

Reply

Loving this

Reply

I'm having fun.

While I enjoy working on my Battlestar, it's HUGE, so it'll be a lengthy project. I fun the smaller ships much quicker to build, UV, and texture.

Reply