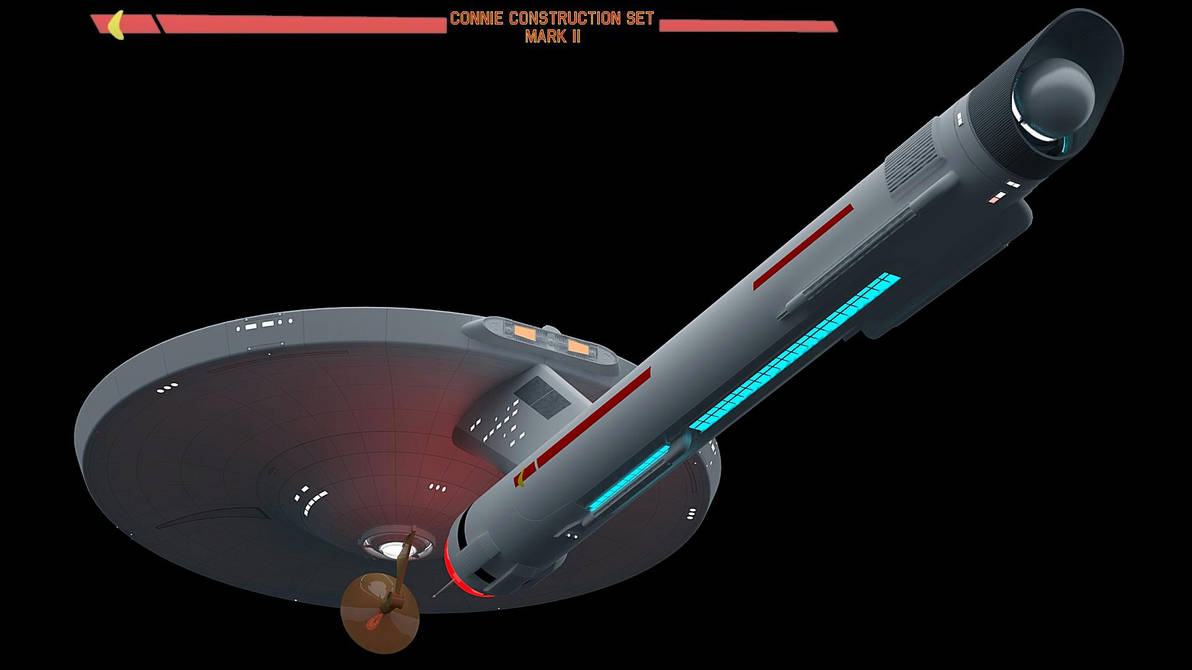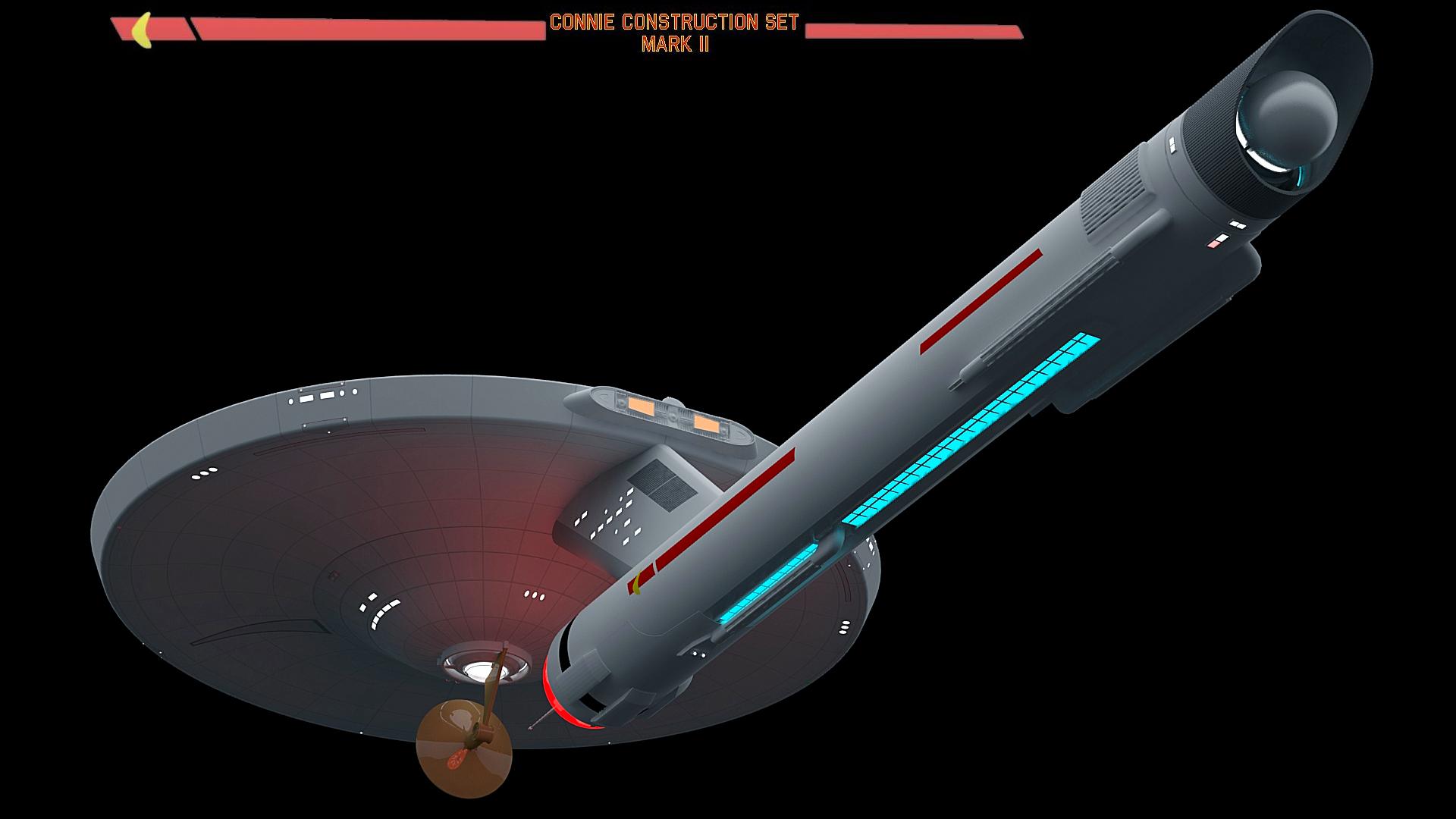 Destroyer and Scout parts were also converted to the new set. Should I include all the modeled marking as well? They'd be good for close-ups as textures
tend to get pixelated or fuzzy when the camera is too close.

Hope it's coming along well, giddy with anticipation of another fantastic set

(and, of course, hoping all is well)
Reply

Yup, just slow. UVing stuff is boring, and made worse by the fact that UVmapping the CCS is like doing five or six models at once.

Reply

Yikes! sounds like lots of work, my friend. Silly question, have thought about doing a construction set for the refit Connie class? or a 'phase 2' addon? or would that be biting off more than you want to chew?
Reply

Just one question, and forgive if I missed the explaination, when and where will these superb meshes be available. Upon completion of the texturing?
Reply

Yup. I've run into a little snag on texturing the C-D sections, but I think I have the
solution for that problem. Poser can be a bit snarky at times.

Reply

I think you should... I know it makes the overall file bigger, but For those of us who suck at texturing it helps immensely.
Reply

Will do then. The textures I'm doing will be vanilla textures, without markings or registries, HOWEVER, I'm including UVmaps of the markings and a registry. You import the EPS files at 600 DPI so they are the same 3000x3000 size as the textures, add them as layers to the vanilla texture, and voila, you'll now see where markings and letters go.

I always make the textures large, since you can shrink them if needed, but enlarging them REALLY doesn't work anywhere near as well. Heh. ^_-
Reply