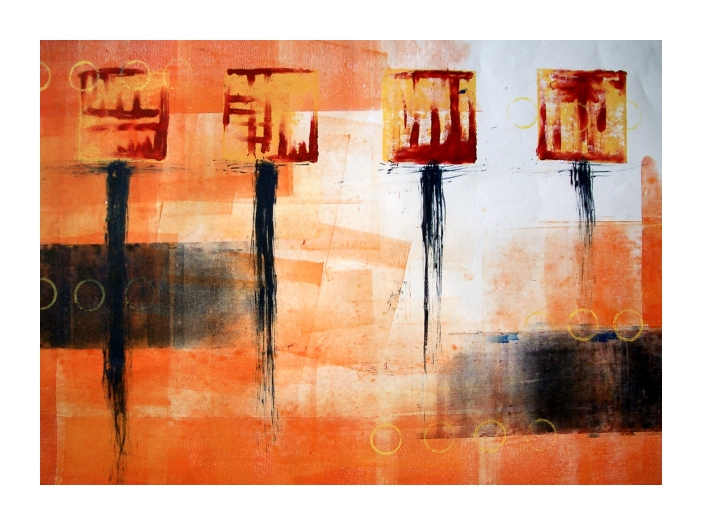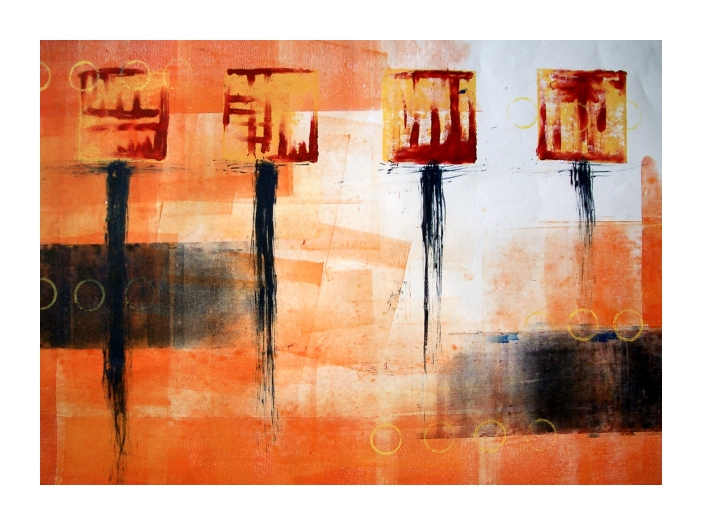 Watch
Hmm. Weird abstract with four squares and other stuff. (Not an odd number, oh no!)

Good movement. Love the colors. This makes me think of how I see most people, walking billboards that make no sense.
Well done.
Reply

Gah, Cara, I love your work. I am going to buy one from you to put up in my room.

But I am being serious. Bwahaha.

Reply