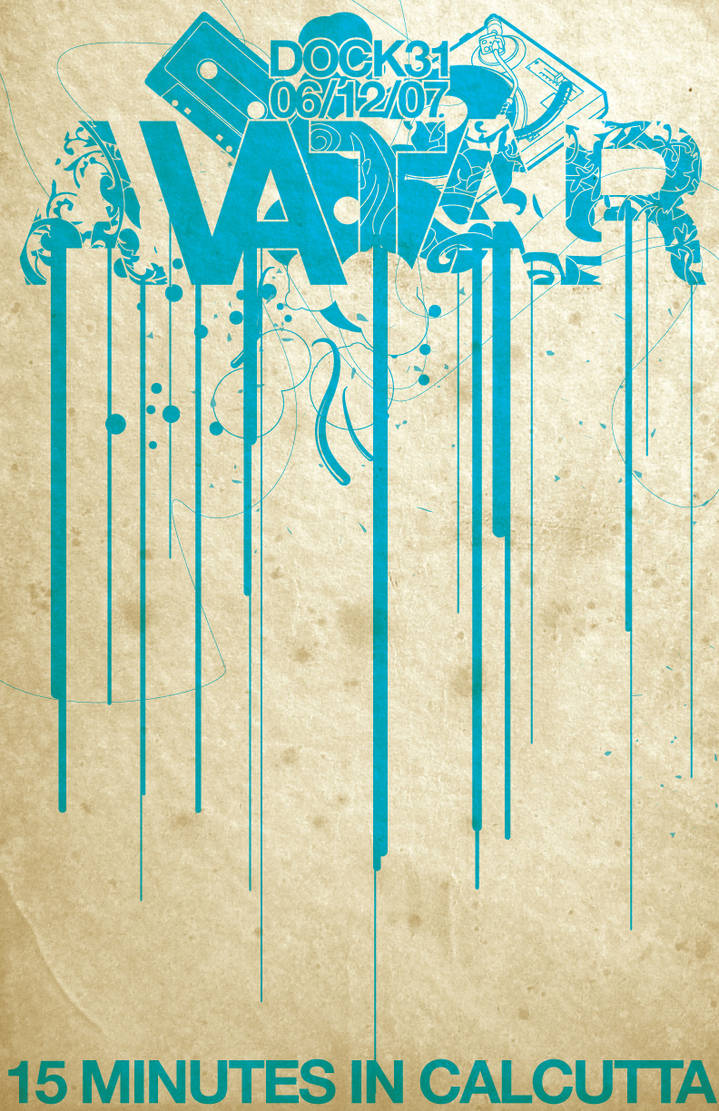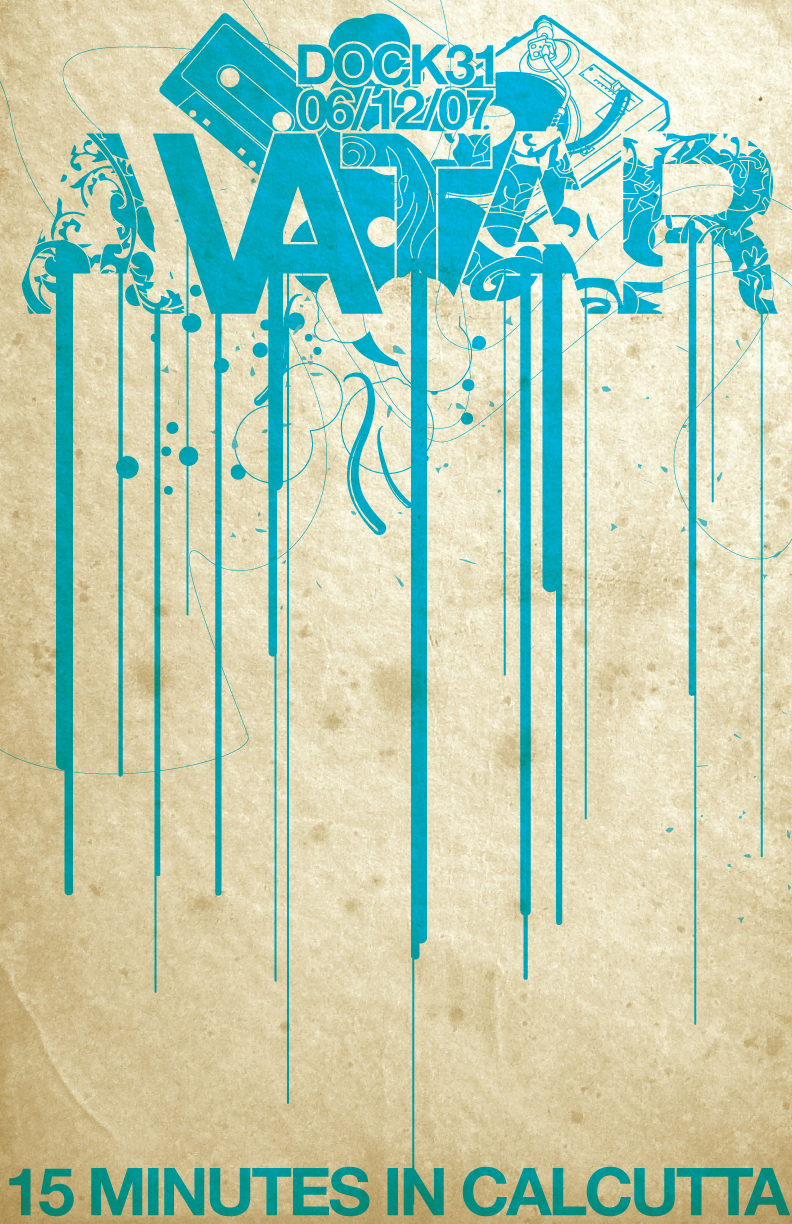 Watch
Avatar is an imaginary band I've come up with so I can do design work.
This happens to be a poster for a gig at Dock31, where they'll be playing "15 Minutes in Calcutta."
If there
is
a band already called Avatar, a song called "15 Minutes in Calcutta," or a place called Dock31, I have no idea of its existence.
Fifteen Minutes in Calcutta
Fifteen minutes in Calcutta
making my lips shake, I mutter
time is harder when you putter
spewing thoughts into empty clutter
find out it only has one brother
we can never love one another
"It's so cold for June," he sputtered.
Standing tight against the gale
fiding it so hard not to bail
the bars framed the empty jail
it held the one too lazy to set sail
his face, in the moon, was just so pale
against the slowly decending hail
and in his hand he held the male.
Standing quietly, he told
never had he been so bold
and asked if I was to have and to hold
as slowly as the moss turns to mold
shakingly I spoke, "I've never been so cold"
as if his own soul he sold;
I'd never seen a man so old.
"We could have so much," he said
his words could have reverberated though the dead
but the only thing holding was my head
though I yearned so much to be in his bed
and oh how my insides bled
of all the places he could have fled
my mind was burning, flashing red.
Back to face, I quietly spoke
never had my words so broke
through the heavy space may they poke
and find a way through his heavy cloak
"I refuse to try," I croaked
and though released from the yolk
I saw the failure in his hoax.
My head was roaring silence
before this act of violence.
Huge thanks to Beccah for the lyrics. You rock; so does the song. I'm in your debt.
For the complete collection, go to my
Flickr
.