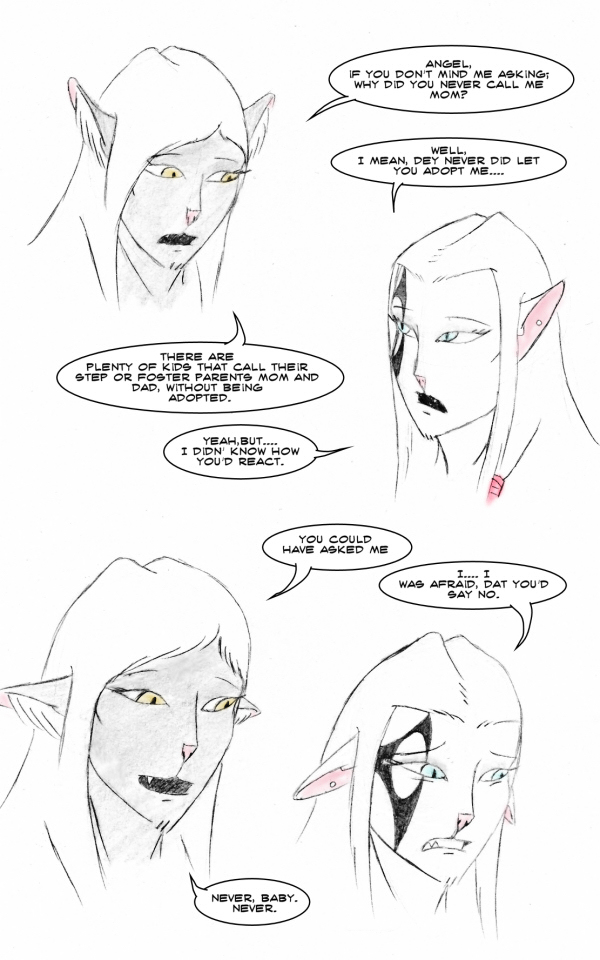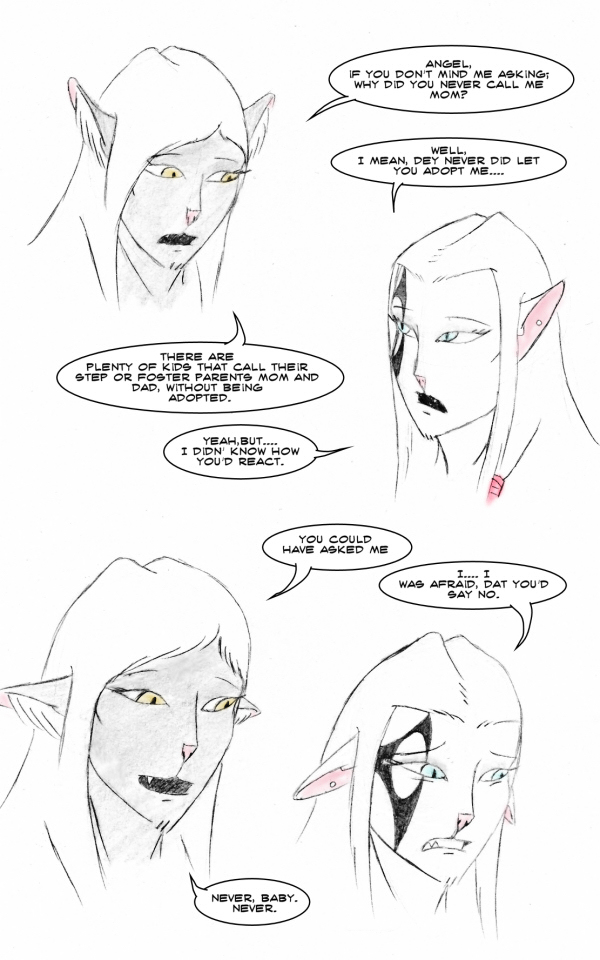 Watch
This is the second, and currently planned to be last, epilogue page for my
web comic.
Unfortunately, my web host has decided to wait until my update time, to start doing server upgrades. Never did get that e-mail they promised, warning me ahead of time.
Anyway.... The cat-woman with the darker fur and fuzzy ears is Dakota Gold. (Go ahead. Tell her it's a stripper name, to her face. She's semi-demonic.) The lighter colored cat-girl, with the facial marking is Angeline DuPree; AKA Angel. Angel was Dakota's foster daughter.
This page will get uploaded to my web site, when Lunarpages gets done dicking around with my server. Or, I find a new web host. Whichever comes first....
Since my site's down, I'mma leave the Top Web Comics vote link
here.

Here's hoping you get things back up soon.

I like this one, mostly for Dakota's genuine feeling
Reply

Thanks.

At this point, I have no idea what's going on with my website. Apparently, it's some kind of configuration problem, with suPHP. I don't even know what that is.
Reply