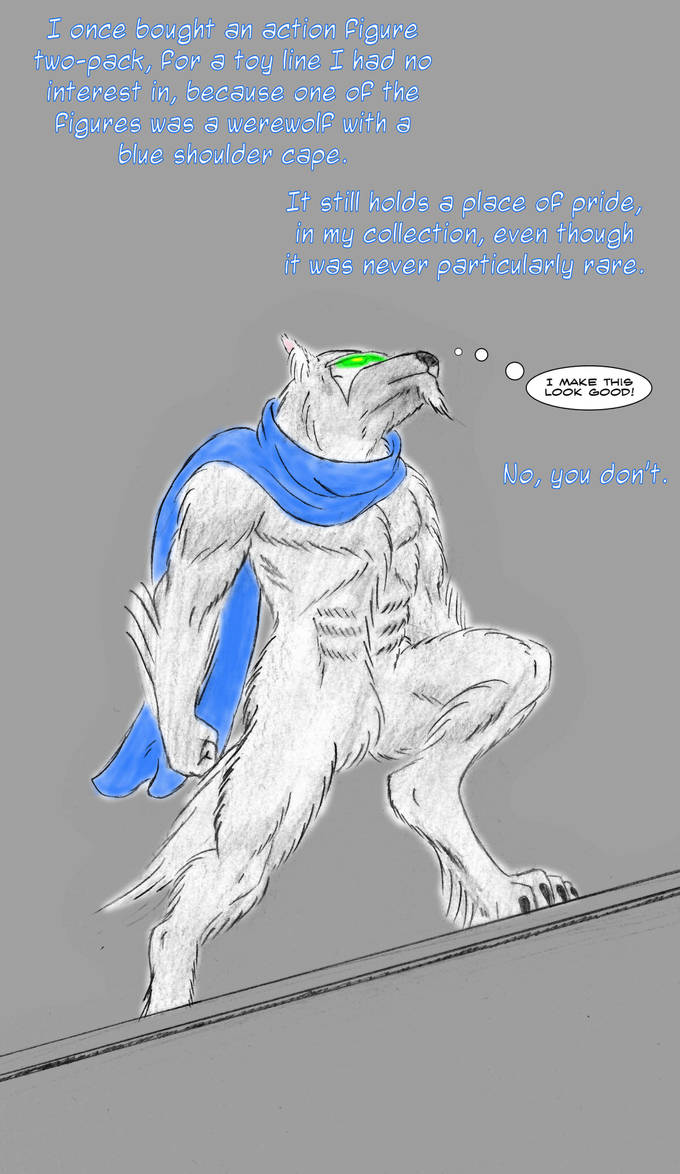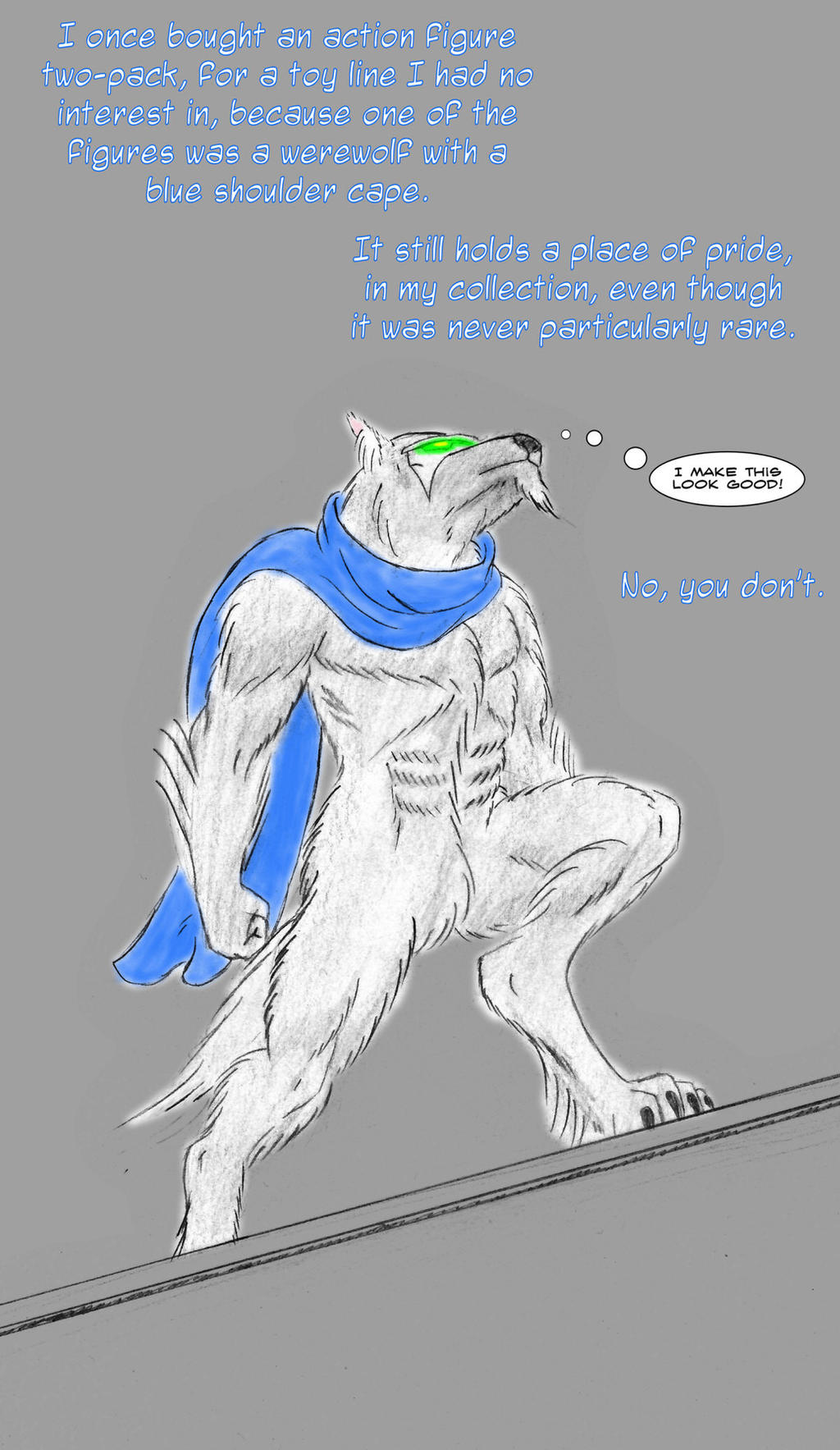 Filler page, for my
web comic.
Werewolves, the color blue, and shoulder capes. What's not to love?
The toy was a Xevoz Moonstalker, if anyone was curious.

I have a buuuuuuunch of this figure.

I buy the xevoz figures in bulk because it's "cheaper" and get more parts to work with. I've painted this figure a few times. I could probably make you a custom if you were interested.
Reply

Making custom figures is one of my hobbies, actually.

I appreciate the offer, but I'm pretty happy with the factory version. Actually, I've been thinking about making one that would go with my 1/18 scale figures.
Reply

how big is 1/18 roughly? In feet and inches. O_O
Oh and forgot to tell you, I recently picked up a protoype of this this figure. all green.
I did have a second prototype of his cape and armor as well. all black.
I've been buying these guys too often.

Reply

1/18 scale figures are 3 3/4 to 4 inches tall. Basically, G.I. Joe scale.
Reply

ah! so maybe like a stikfas? they were just before xevoz. a tad smaller. I don't think there were any animals in the line though.... I'll have to check again.

I've been thinking about sculpting or 3d printing parts. I really want to do both, actually. make something in clay and mass produce it cheap.
Reply

I'll probably pull one of my old, unopened Marvel Legends figures from the stash, cut it up, to adjust the proportions and shape, then sculpt over it. Try to keep the angular style, but not necessarily the modular construction. Should be easier than the guy in my avatar, there. I think I've got parts from about five or six action figures, in him.

EDIT: I derped. I have Marvel Universe figures cached. Legends are the six inch tall ones.
Reply